Black Lightning Season 1: Can Jefferson and Lynn Work with Black Lightning Back?
One of the strongest aspects of the new CW series Black Lightning is the Pierce family. How they all interact, joke with each other, and support each other shows how they obviously care about one another. But the outlier is the fact that Jefferson (Cress Williams) and Lynn (Christine Adams) are not together at the moment. You can see that they love each other very much and they seem to be moving back towards a place where they can be together — except now Jefferson is back to being Black Lightning, and all of that common ground may be lost.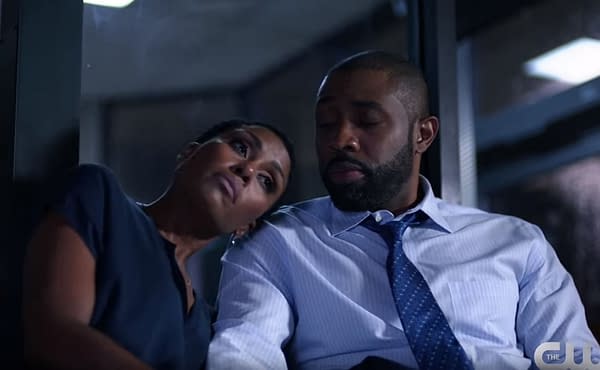 Williams and Adams are interviewed in the video below about their characters. Lynn still wants and loves Jefferson, but one of the things she loves most about him may also be their undoing: his desire to help people and to make a difference. She left because she couldn't sit around and wait for him to come home each night while he was out risking his life as a costumed vigilante. Her initial departure helped change Jefferson's focus to trying to help through being a teacher and principal instead of a superhero. But he was really just shutting down who he really was in hopes of saving his marriage.
Now Black Lightning is back, and Lynn has to once again decide if she's willing to walk away from the man she loves because of it.
Black Lightning airs Tuesdays at 9 p.m. ET on the CW.
https://youtu.be/qp-ZnwhSp5I