Supergirl has been having a down year so far. The third season of the Melissa Benoist series has been down 25% in the 18-49 demographic, averaging just 0.55 %. This is the same as DC's Legends of Tomorrow and a bit better than Arrow, but both of those shows are in the 9 p.m. time slot while Supergirl maintains its 8 p.m. Monday night slot that it got when at CBS and retained when jumping over to the CW last year. The show started back up last night in an episode called the Legion of Super-Heroes and came in with a 0.6 rating in the demo. This is the highest non-crossover rating this season.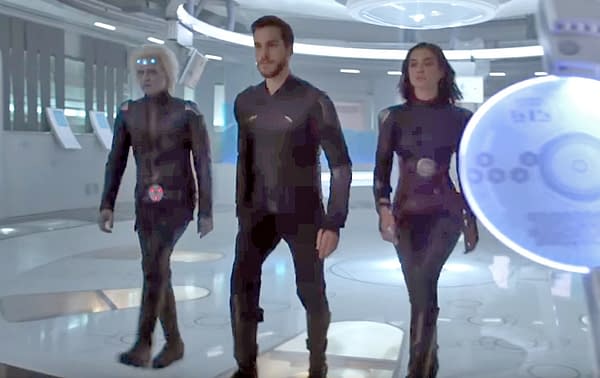 The Legion is a very popular team of heroes from the future that includes the already established character of Mon-El (Chris Wood). We were introduced to the character of Imra Ardeen (Amy Jackson), aka Saturn Girl prior to the midseason break and last night we met Querl Dax (Jesse Rath), aka Brainiac 5, another popular member of the team. The rise in ratings could very easily be attributed to the first appearance of Brainiac 5 and the putting on of the iconic Legion flight rings.
Supergirl is only back for three more weeks, going on another hiatus after the February 5th episode, allowing DC's Legends of Tomorrow to take the time slot starting February 12th for nine weeks. The Girl of Steel will then return on April 16th and run consecutively through the end of its season, carrying the show well into June.
The CW says that the reason for the second hiatus was two different things: They have a fear of superhero overload and want to avoid having all five series on at the same time, and some production issues that came up prior to the removal of Andrew Kreisberg from the series.
The show has three weeks to try to keep its increased audience, and then it'll have to hope the audience comes back when the show does in April.
Enjoyed this article? Share it!