'Deadly Class' is in Session: Don't You Dare Skip THIS Lesson [REVIEW]
Marcus (Benjamin Wadsworth) has it pretty bad; he's a homeless, orphaned street kid who's scraping through a horrible hand-to-mouth existence. Things go from bad to catastrophic, though, as he meets a group of teen-aged assassins while running away from some cops. Marcus is abducted…and we're introduced to the world of SYFY's Deadly Class.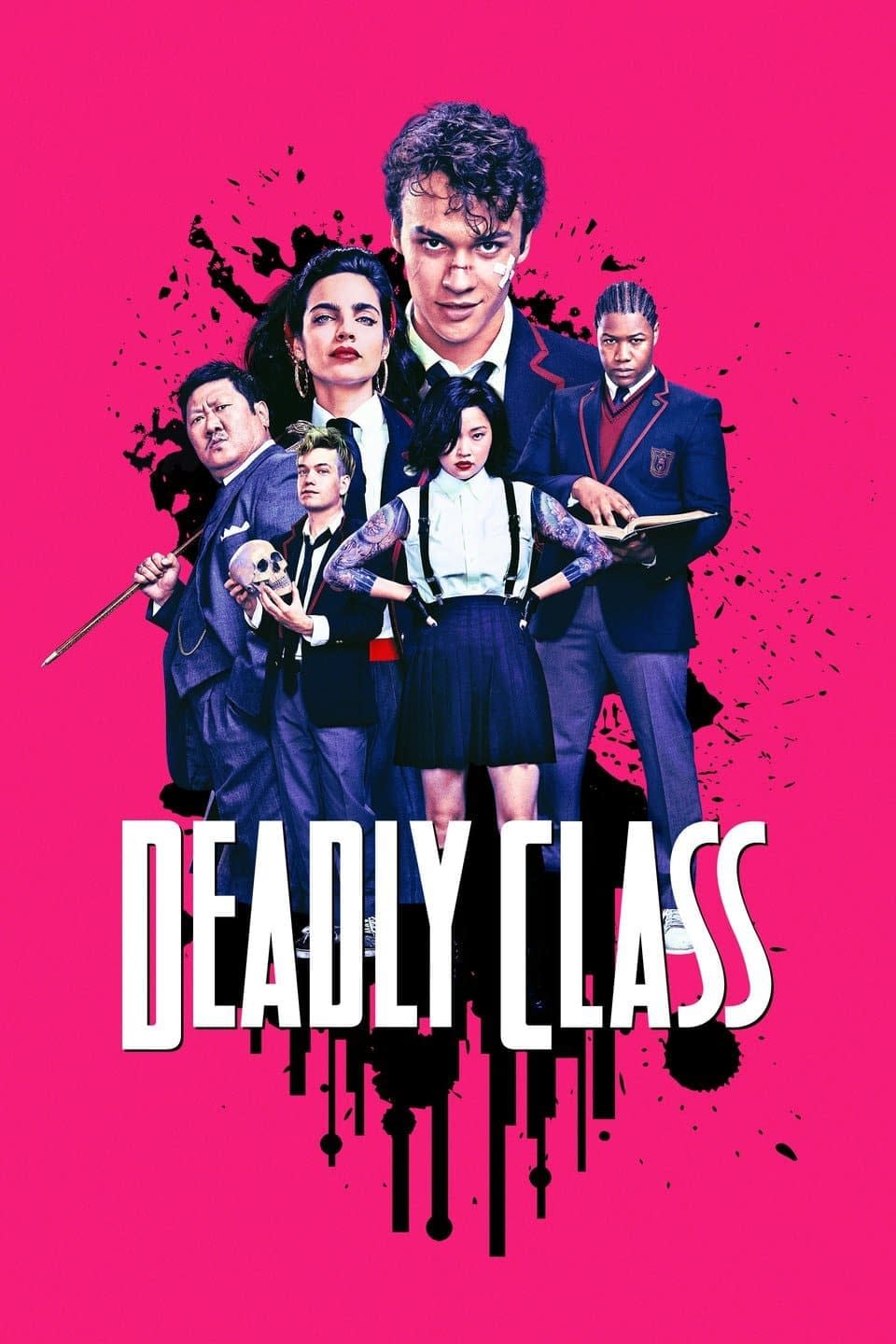 Set in a dark, heightened world against the backdrop of late '80s counterculture, "Deadly Class" follows the story of Marcus, a teen living on the streets who is recruited into Kings Dominion, an elite private academy where the world's top crime families send their next generations. Maintaining his moral code while surviving a ruthless curriculum, vicious social cliques and his own adolescent uncertainties soon proves to be vital. Based on the best-selling 2014 Image Comics graphic novel by Rick Remender and Wes Craig, DEADLY CLASS is a coming-of-age journey full of ancient mystery and teen angst.
Marcus is brought to Kings Dominion, a secret school that develops the next generation of assassins, supposedly being trained to kill in order to make the world a better place for the disenfranchised and downtrodden. Think of it as Xavier's School for Gifted Psycopaths. School head Master Lin (Benedict Wong) runs the campus with an iron fist–at one point striking a student across the face with his cane for passing a note.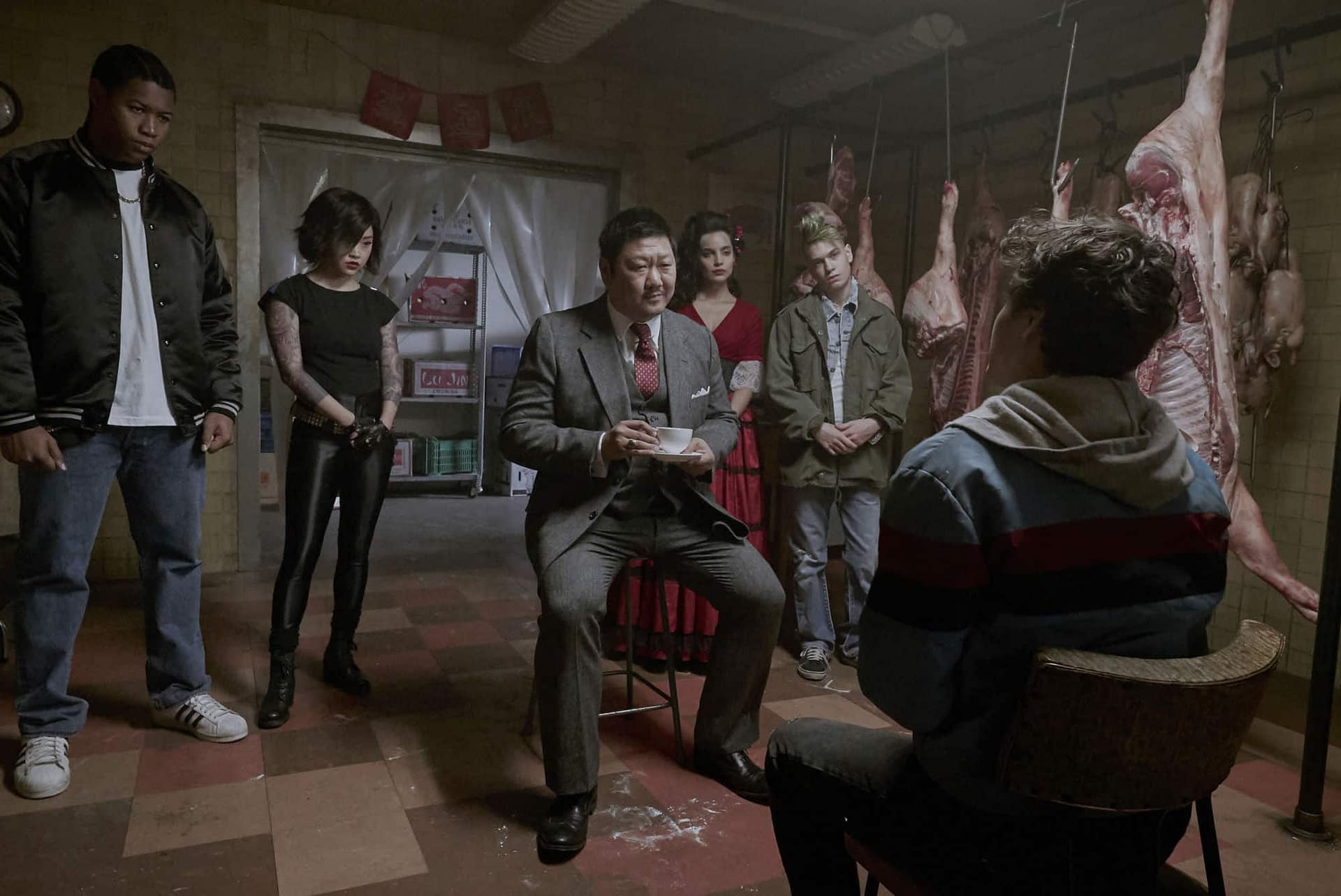 The student body of Kings Dominion is broken into cliques, each based either on socio-economic or cultural similarities. Some of the students are from long lines of assassins, others are there because of duty to crime families. Some are white nationalists, while others are people of color, united in opposition. Then there's the Rats: outcasts like Marcus who find themselves at the lowest rung on the school's societal ladder. Marcus finds himself at odds with Chico (Michel Duval), the leader of the Soto Vatos clique, and soon realizes that he may have gotten himself in way over his head.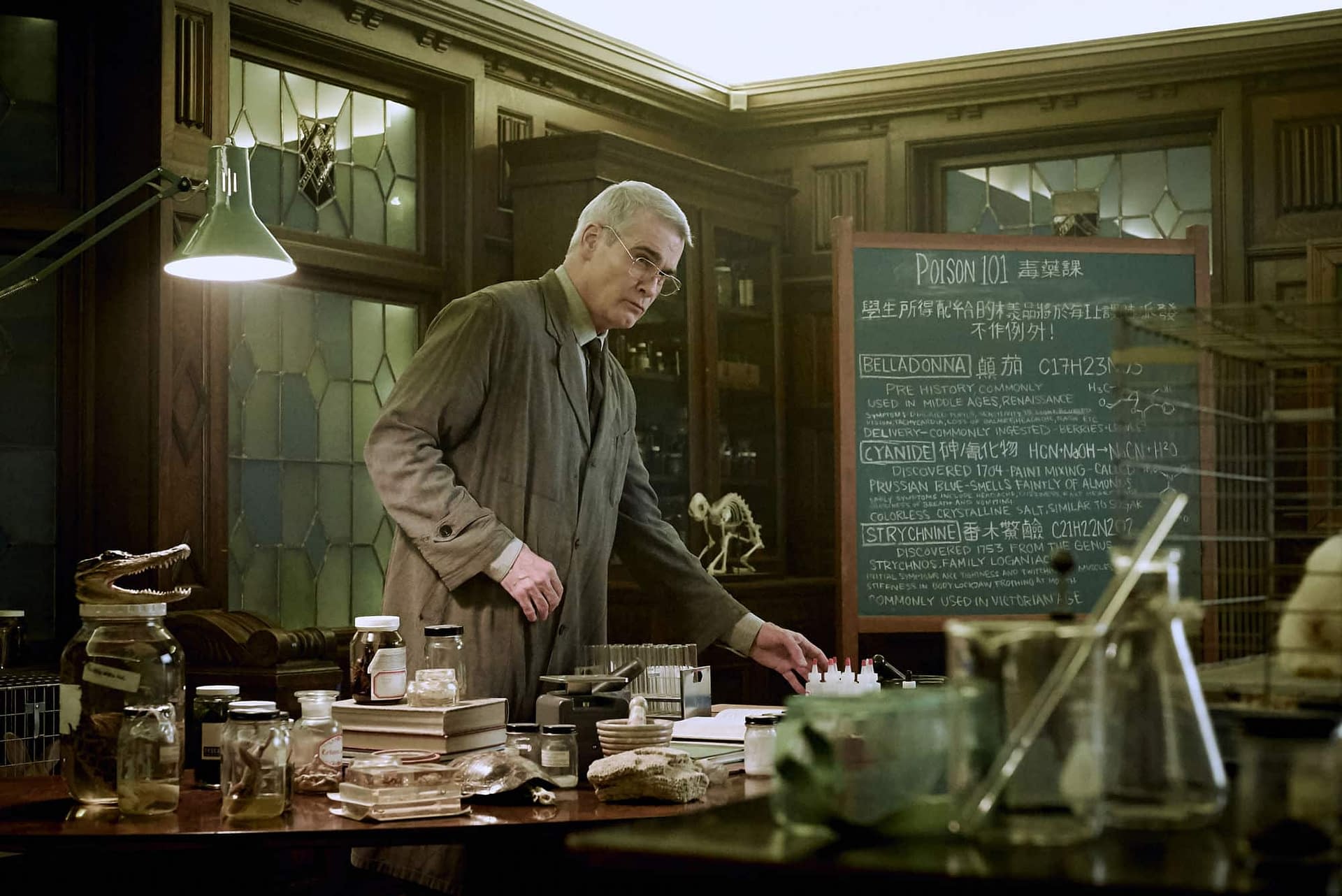 The diverse cast is exceptional, with top-notch performances all around–especially punk legend Henry Rollins as Jürgen Denke, the school's poisons teacher. Marcus is sponsored by Saya (Lana Condor), who is the leader of the Kuroki Syndicate–descendants of Yakuza gangs in Japan. Luke Tennie plays Willie, the leader of the First World Order, who ends up being Marcus' first friend at the school. Then there's Maria (María Gabriela de Faría), Chico's ex-girlfriend who may or may not be using Marcus for some nefarious plan.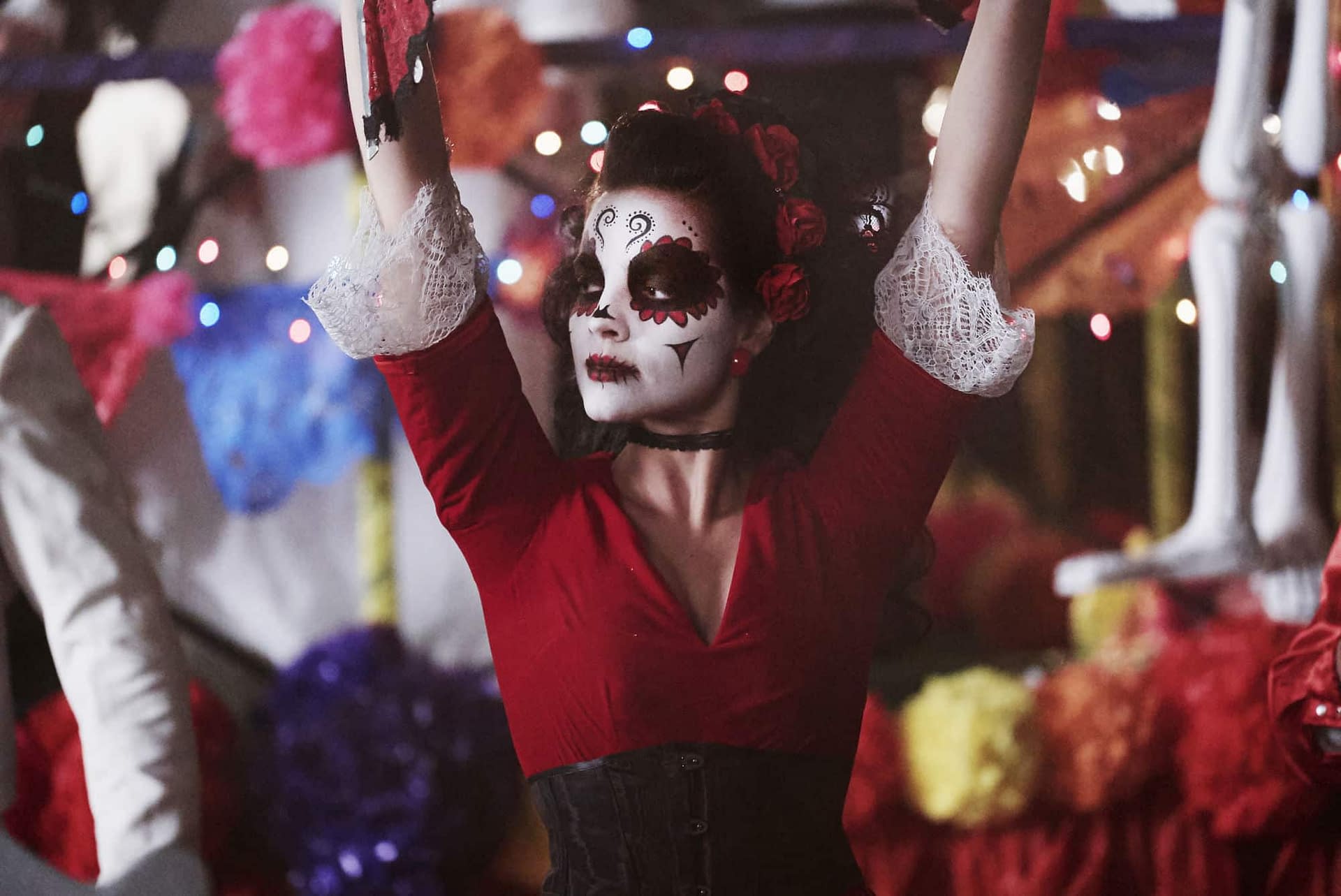 Everything about the pilot episode "Reagan Youth" screams '80s, with the show bleeding a retro pastiche–fashion, attitudes, and hairstyles ripped right out of counter-MTV programming. The soundtrack is largely comprised of the music of the era, with big, chunky synths from bands like Depeche Mode, The Cure, and Echo and the Bunnymen. The music is as much a character as the cast, setting the tonal landscape for the series.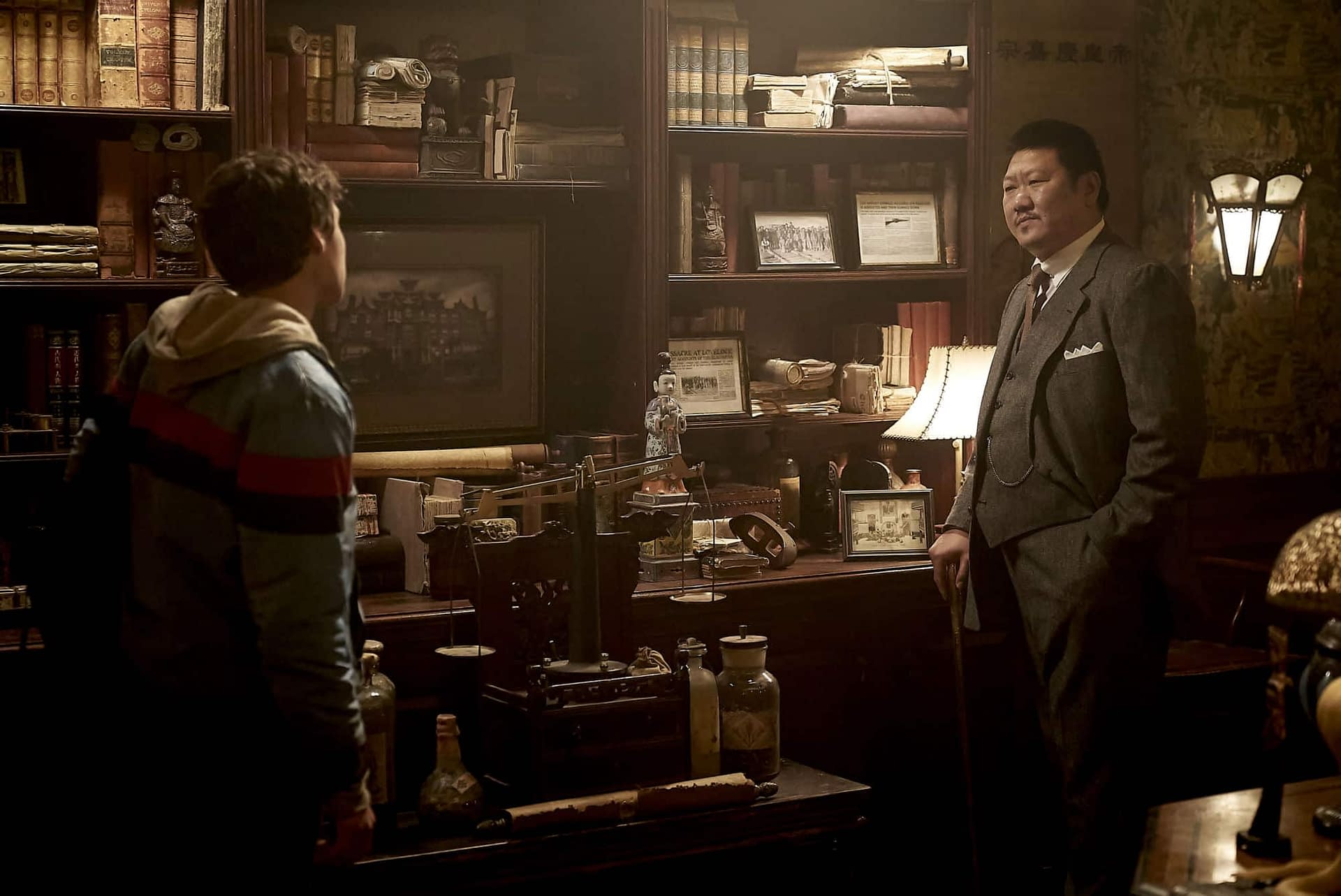 SYFY'S Deadly Class has quite the creative support behind it, with comic book series co-creator Rick Remender writing the script for the pilot and serving as show-runner for the series. Remender is a writer who crafts whip-smart comics, and that skill translates well to television. Avengers: Infinity War directing duo The Russo Brothers are serving as executive producers – and while we've only seen the pilot, so far their influence helps give the series a feel of being much bigger than standard television fare–and that's a major factor in helping this series stand out.
Next week: "Noise, Noise, Noise":
Deadly Class season 1, episode 2 'Noise! Noise! Noise!': Marcus, dealing with guilt of killing Rory, has a party at Shabnam's and all the school is invited.
From Sony Pictures Television and Universal Cable Productions, Deadly Class was adapted for television by Remender and Miles Orion Feldsott, who will serve as executive producers alongside Joe Russo (Avengers: Infinity War, Captain America: Civil War), Anthony Russo (Avengers: Infinity War, Captain America: Civil War), Mike Larocca (Spy) and Mick Betancourt (USA Network's The Purge, Shots Fired). Remender, Feldsott, and Betancourt will also share showrunner duties on the series.