Renee Young made her big announcement as planned on Wednesday, and it was, as expected, a cookbook. WWE's most likable personality posted the news to Instagram, revealing the reason behind all her cooking tweets over the past few months. Young has handed in her manuscript for the cookbook, but we don't know what the release date will be yet.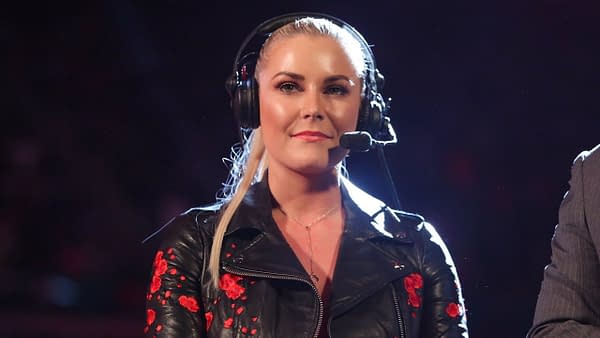 "Announcement time!!!!!" Young posted to Instagram. "Finally it's here and i can share it with you guys!! I wrote a cookbook! I finally handed over my manuscript today. Been writing and cooking my butt off for 3 months, and i couldn't be more excited for the rest of the process to get this book to you lovely people!!"
Accompanying the announcement was a video, in which Young revealed that the cookbook will feature more than 70 recipes, covering dishes for "breakfast, snacks, cocktails, mains, sandwiches," and "kind of everything you can think of." Young also said the cookbook will come with a playlist of tracks to listen to while cooking and consuming the food cooked from the recipes and the cookbook.
Young's cookbook will be published by Post Hill Press, and Young also named her literary agent, MacGregor and Luedeke. "These are the brave people that have taken a chance on me to help me write this cookbook," she said. Young said she hasn't settled on a name yet, but suggested "Holy Bleep, That's Good" as a possibility.
Young, who is currently recovering from COVID-19, should be back on WWE television eventually. However, it won't be on WWE Backstage, which was canceled by Fox in June. If WWE knows what's good for them, they'll consider giving Young her own cooking show which could air on the WWE Network and produce the sort of cross-media synergy WWE craves so badly all the time.
Enjoyed this article? Share it!