WWE Backstage has been effectively canceled by Fox. Small Business Journal's John Ourand first reported that the show would no longer be produced weekly on Monday evening. However, a report from Mike Johnson at PWInsider later shed more light on WWE's plans. Johnson says WWE told talent that the show is done for now and that while Fox is keeping the possibility open of using it for special events in the future, there are no current plans to do so.
This ends a lackluster run for the show, which launched as part of WWE SmackDown's move to Fox and big plans for Fox to promote WWE programming. Unfortunately, WWE SmackDown severely underperformed in the ratings for Fox, which can't make the network happy. And WWE Backstage on FS1 did even worse, often not even ranking in the Top 150 cable shows for its night.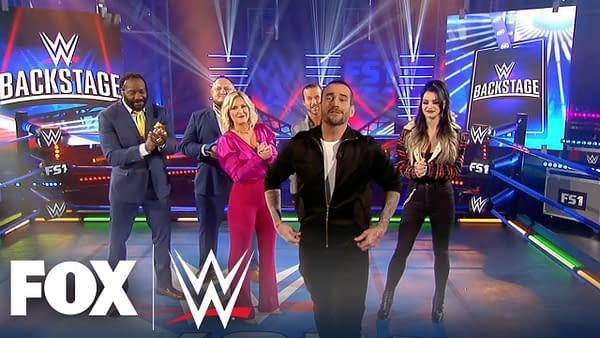 And if things were bad within a few weeks of WWE Backstage's launch, they got even worse during the pandemic. WWE's regular wrestling programming suffered for the lack of a crowd, but WWE Backstage turned into basically a weekly Zoom conference call. Not even CM Punk, who did manage to spike ratings whenever he appeared, could do so enough to make it worthwhile for Fox to continue to produce the show. Punk was contracted to Fox directly, which means his association with WWE is done for now.
Will Punk finally take up AEW on an offer? Will he sign a new deal with WWE? Will Ryan Satin try to get his credibility back after selling out to play a reporter on television? These questions may be answered at some point in the future, but the one for sure is that WWE Backstage is done for the foreseeable future, and it could be only the first casualty if WWE doesn't start performing for Fox in the ratings.
Enjoyed this article? Share it!