Posted in: BBC, Doctor Who, TV | Tagged: amy pond, bbc, bill nighy, bleeding cool, cable, dan starkey, doctor who, emma freud, Karen Gillen, matt smith, richard curtis, russell t davies, steven moffat, strax, streaming, television, Tony Curran, tv, vincent and the doctor, vincent van gogh
---
"Doctor Who": All-Star Cast Joining "Vincent and the Doctor" Rewatch
The next global fan re-watch for Doctor Who is the beloved "Vincent and the Doctor" on Monday March 30th at 7 p.m. UK time (2 p.m. US Eastern Time).
https://www.youtube.com/watch?time_continue=62&v=GO-QhSA4DDU&feature=emb_logo
Richard Curtis, screenwriter of Four Weddings and A Funeral and Love, Actually, wrote the episode, which featured the Doctor and Amy meeting Vincent Van Gogh. The episode became a fan favourite for its celebration of Van Gogh's work and poignant depiction of his depression and mental illness.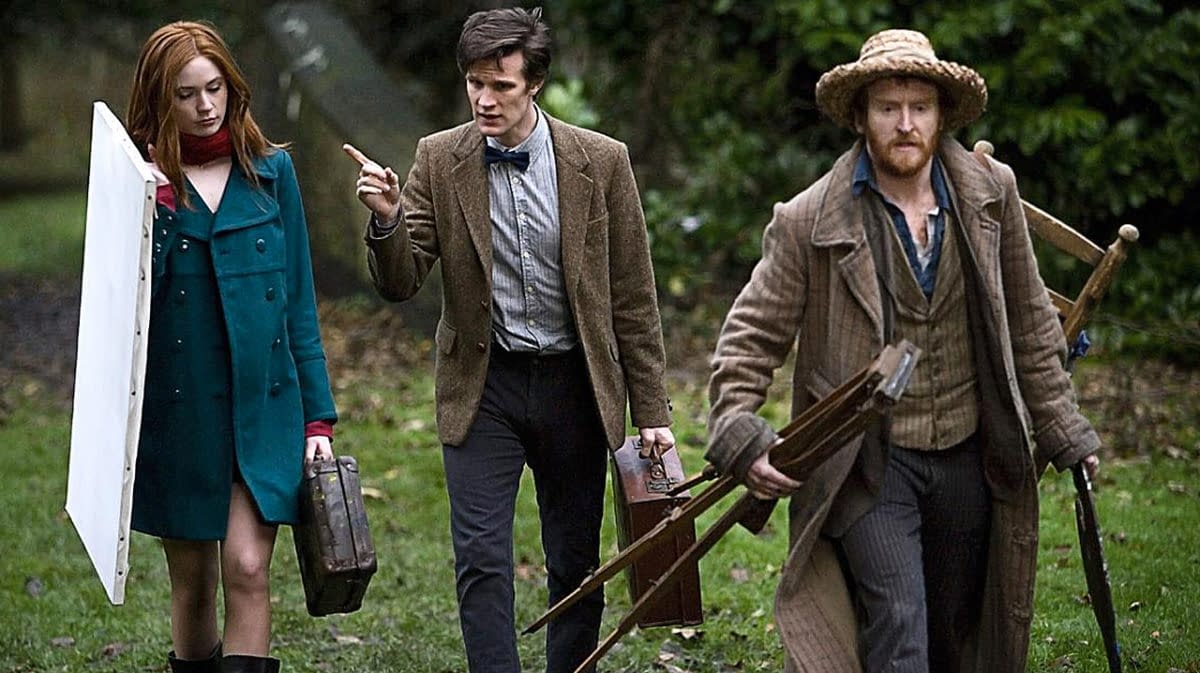 Doctor Who Magazine writer Emily Cook tweeted on Saturday that the rewatch event will feature an all-star line-up to watch with fans. The 11th Doctor himself Matt Smith will join Twitter for the first time to livetweet the show. Karen Gillen, who played Amy Pond, will also be livetweeting, as will Richard Curtis and Tony Curran, who played Van Gogh. National treasure Bill Nighy, who played the museum curator and admirer of Van Gogh will also join the event. Cultural commentator and TV presenter Emma Freud will also livetweet the re-watch.
All in all, this rewatch looks set to be the biggest event yet. It feels like the virtual version of a BBC2 cultural discussion show.
"Doctor Who" Global Fan Rewatches Here to Stay
All credit to Cook, who first pitched the idea of these global re-watches. She proposed "The Day of the Doctor" to unite fans in self-isolation from the coronavirus pandemic. Showrunner Steven Moffat joined the event and even wrote a new introductory video featuring Dan Starkey as the Sontaran Strax.
The event proved so successful that a second global re-watch event was announced. "Rose", the first episode of the new show from 2005 drew showrunner Russell T. Davies, who also wrote both a prequel and a sequel short story on top of live-tweeting the watch.
As we stay in self-isolation with no new episodes of Doctor Who, these fan rewatches are the next best thing. A rewatch of "The Eleventh Hour", Smith and Gillen's debut as The Doctor and Amy, is next.
---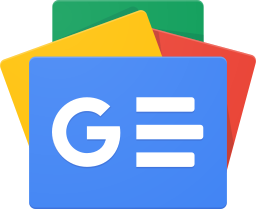 Stay up-to-date and support the site by following Bleeding Cool on Google News today!