Doctor Who Brings Parallel Worlds of Infinite Possibilities & Emotions
Doctor Who stories involving parallel worlds tend to work best when emotions and heartbreak are tied to science fiction high-concepts.
---
The Doctor Who compilation videos are getting more manageable lately, coming in fifteen or eighteen-minute pieces. This time it covers some of the stories that dealt with parallel worlds in the modern era that began with the series' revival in 2005. Those stories were amongst the best in the show and two that were wasted.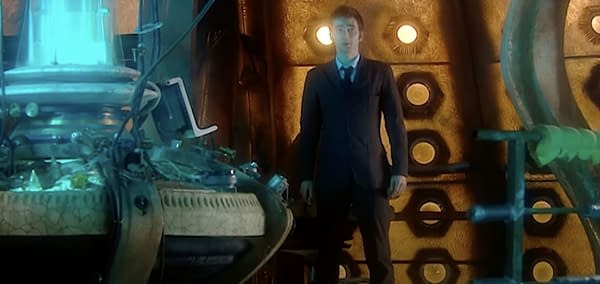 What made these moments the best was that they were some of the most emotional moments of the show. Russell T. Davies established the new Doctor Who dynamic of marrying Science Fiction high concepts with emotion and poignance, and the show carried on that mode whenever it could. Thus, there's the moment Rose (Billie Piper) was separated from the Doctor (David Tennant) by an entire universe, and he had to burn out the last energy of a dying son to project an image of himself to say goodbye.
There's the moment the Thirteenth Doctor (Jodie Whittaker) made friends with a living universe that took the form of a frog with the voice of her dead friend, only to find she can't stay because the cosmic instability would destroy them all. That should have been one of the Thirteenth Doctor's defining moments, a moment of surreal Science Fiction she embraces that displayed her warmth, her open-heartedness, and her loneliness. That was the most poignant and unique moment of the Chris Chibnall era that should have been built upon to become a defining moment instead of forgotten later, potential introduced, then wasted.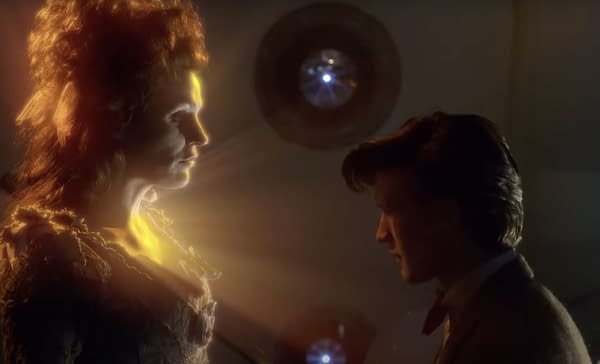 Then there's the moment The Doctor (Matt Smith) got to meet his one true love, the TARDIS, in the form of an actual lady (Suranne Jones) but has to watch her die before she returns to being his time machine. Of course, that would be Doctor Who story written by Neil Gaiman.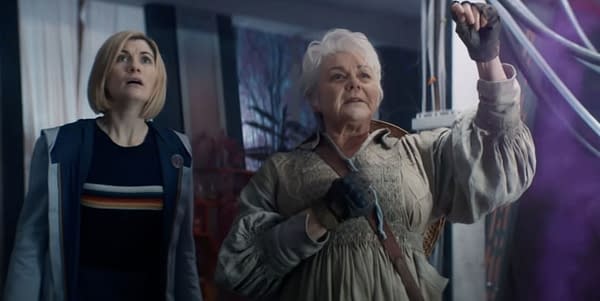 And then there's the moment in "Flux" where the Thirteenth Doctor meets her adoptive mother, Tecteun (Barbara Flynn), in a hidden lair outside the universe to address the impending destruction of universes before the birth of the next ones. What should have been a more emotionally charged scene about the Doctor confronting Tecteun about abusing and exploiting her ability to regenerate and turning her into a resource that built a whole society gets wasted in a scene where the latter just spouts exposition as if Chibnall was studiously avoiding the real emotion of the scene and falling back in his comfort zone: plot for plot's sake. It's emblematic of his limits as a writer, as if he didn't want to deal with them.
Who says you can't learn more about storytelling "do's & don'ts" from watching Doctor Who clip videos?