Posted in: BBC, Doctor Who, Opinion, TV, TV | Tagged: bbc, chris chibnall, Chris Noth, doctor who, jodie whittaker
---
Doctor Who: How Chris Noth's Robertson Trumps Donald Trump as Big Bad
Doctor Who has always had a finger on the pulse of the times, including already having a Trump figure in place, played by Chris Noth.
---
BBC's Doctor Who was always both ahead of the times and keeping up with it. Donald Trump is one of the most divisive historical figures whose story hasn't yet reached its endgame, but his impact on history and culture can't be denied. And back when he was still President, the series already had a character inspired by him to comment on what he was about. So it seems only appropriate that on the same day that Trump was arrested, arraigned, and plead not guilty to 34 counts of falsifying business records & conspiracy for his alleged role in hush money payments to two women who claimed to have had affairs with him at the end of his 2016 campaign, we look at the long-running series' take on Trump appears to have done a better job escaping justice than Trump currently is, as we speak.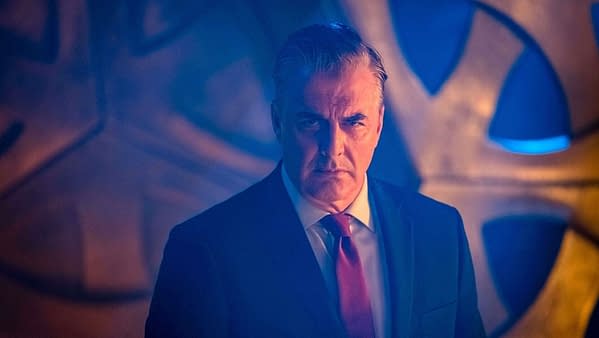 Former Sex and the City Mr. Big Chris Noth played an American real estate and hotel magnate named Jack Robertson looking for investment opportunities in the UK and had aspirations to run for President. He was vain, narcissistic, and utterly self-serving. Sound familiar?
Robertson appeared in two episodes during Chris Chibnall and Jodie Whittaker's run. In "Arachnids in the UK," he was investing in a major new hotel that turned out to house a giant spider and its offspring. He was the horror of gentrification and corporate takeovers. His next appearance was in the second New Year's Day special, "Revolution of the Daleks," where he invested in the manufacture of new Daleks and sold them to a complacent Prime Minister as a new policing tool. The result was the Daleks running amok, killing the Prime Minister, which tends to be a regular occurrence on Doctor Who and probably a bit of wish-fulfillment on the part of many British people. The show has an uncanny ability to have its finger on the pulse. Robertson proceeds to kiss the invading Daleks' ass and sell out the Doctor.
Robertson had the uncanny ability to fall upward after each of his business failures. Again, sound familiar? He turned both PR problems into net positives on TV to further declare his plans to run for President. He's utterly shameless at the most self-serving move when the shit hits the fan. Noth captures the privilege and arrogance of a narcissistic rich asshole perfectly. You could imagine that he's actually Mr. Big from Sex and the City, and this is what he gets up to when he's off-screen on that show. Carrie did have terrible taste in unavailable men.
It's possible Chibnall might have wanted to bring Robertson back for one final appearance where he gets his comeuppance at last since screenwriters think in threes. If Roberson was ever going to return in Doctor Who, he would either 1) continue as he did, 2) get involved in another scheme involving Science Fiction that puts the world in peril, 3) get killed in the process, 4) lose his fortune as comeuppance, 5) get killed, or 6) get arrested. To the British, getting arrested is considered a social embarrassment and a dark stain on one's reputation and character. None of this will probably happen now, not only because his creator Chibnall has left the show but also because Noth got #MeToo'd and has been thoroughly canceled. Robertson is gone, probably canceled off-screen. Whereas with Trump, we get to see how his story hit #6. And it's going to happen again, a lot, like a time loop of endless arrests and charges. That's kind of Doctor Who when you think about it.
---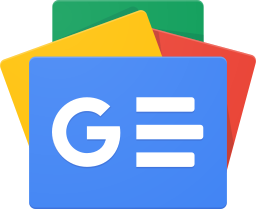 Stay up-to-date and support the site by following Bleeding Cool on Google News today!