"Doctor Who", "Star Trek", Arrowverse, "The Mandalorian" & More: The Bleeding Cool Top 30 TV Series Influencers 2020 (#5-#1)
Welcome to The Bleeding Cool Top 30 TV Series Influencers 2020, a look inside our "crystal ball" as we predict the broadcast, cable, and streaming shows that can and will have a major influence on your viewing habits as we steamroll into 2020 – and beyond.
So for those of you who were with us last year, you'll notice that we made some changes this year – so here's what you need to know: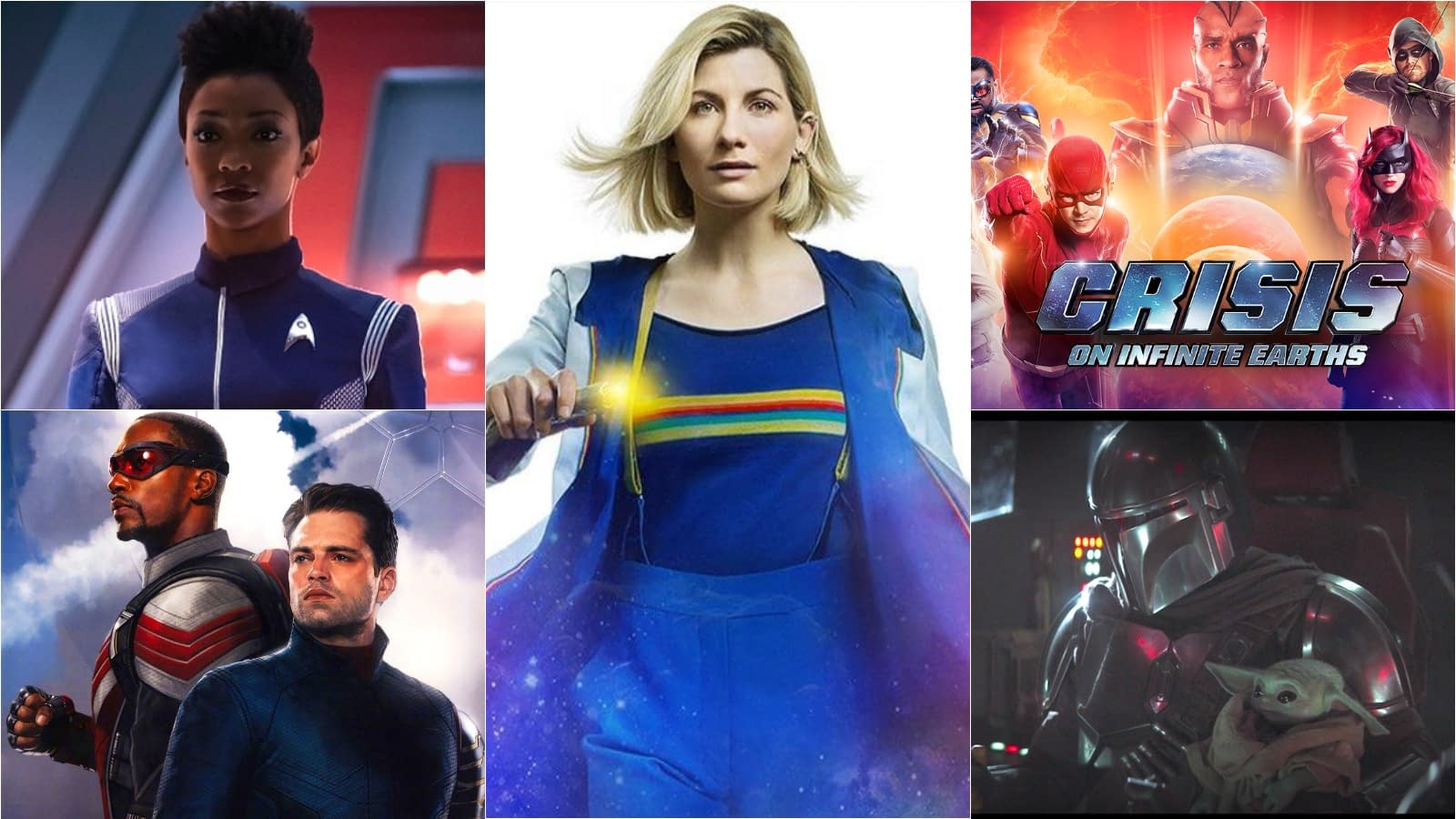 ● With the growing number of streaming services on the horizon and the tidal wave of content across all platforms continuing to grow, we're shifting our focus exclusively to new and returning series/limited series.
● Our 30 selections were based on a year's worth of Bleeding Cool television coverage, third-party coverage, analytics, trends, and raw gut instinct. Our inital list began with nearly 100 new and returning series/limited series, which was nearly halved to 50 before being shaved down to the 30 we're about to present.
● Just to be clear… being a "series influencer" does not necessarily mean that you are the best show or that you are necessarily better than series that didn't make the cut. Along with judging the quality of what we know about a show so far (director, cast, platform, etc.), we're also taking into consideration the impact a show's success (or failure) can have on the proverbial "bigger picture".
So the calendar tells us that it's almost 2020, which means we've come to the end of the list – our final five (make sure to catch up on our countdown here, here, here, here, and here)…
#5 – "The Mandalorian" Season 2 (Disney+)
"The Mouse" couldn't have asked for a better way to kick of its new streaming service: with their very first live-action Star Wars series The Mandalorian proving itself a righteously huge hit. For Disney+, that buys them some streaming street cred and a moment to take a breath as they prepare for a Star Wars future that includes an untitled spinoff series focused on Cassian Andor from Rogue One, Star Wars: The Clone Wars season 7, and an untitled series that finds Ewan McGregor returning to his prequel trilogy role as Obi-Wan Kenobi.
For Jon Favreau's series, it's about disproving the "sophomore slump" theory and showing that the series has legit staying power – and that it's not just "The Show That Baby Yoda Built". Favreau has already scored post-season bonus points by announcing a Fall 2020 release for season 2 – where it will find itself not only helping to shepard in the next wave of Star Wars programming, but also "Phase 4" of a certain on-screen comics universe we might be addressing later…
This is a weird one because what Doctor Who needs to do isn't something it should have to do.
So it shouldn't.
Let me explain.
There's this misconception out there that Series 11 was a "disaster" and that 13th Doctor Jodie Whittaker and EP Chris Chiball we're being "canned". Now it would be funny if it wasn't clearly wrapped up in layers of misogynistic bulls**t – you know, the "Not MY Doctor!" crowd because the Doctor is now female – because none of that was true.
A basic internet search would clarify any ratings confusion, and the fact that Whittaker and Chibnall are back really proves they're not going anywhere. So my instinct was to advise that they hit the haters with the facts until there's no room for them to pout – but what's the point? Their argument comes from a shi**y place and not one of legit facts, so no response will ever change their minds.
Nope, what they should do is exactly what they're already doing: embrace the diversity and complexity of Doctor Who, truly making it a "Space. For All." Could they use a few less companions, an overarching season-long mythology storyline, and a few more familiar faces? Sure – but those are minor tweaks that I'm throwing out there because Whittaker's Doctor is one I want to see more ingrained in her past as much as possible – without sacrificing the desire to go bold and new.
No matter what, I'd like to see Whittaker have a "Tom Baker+2" run…
#3 – CBS All Access "Star Trek" Universe
Say what you want to about CBS All Access… they did promising that they would be doing some "interesting" things with the Star Trek franchise. I'd say catapaulting the Discovery 900 years into a future previously unchartered in Trek lore fits that description. Short-form anthology series Short Treks (especially its recent animated outings) could also be added to that list, as would upcoming animated workplace comedy Lower Decks. In fact, the "safest" upcoming Trek project is Picard – and they're not even putting him back in the command chair (…yet?).
But with CBS All Access now under ViacomCBS, will the creative experimenting be able to continue as the need to keep and grow eyeballs becomes more fierce – especially with new streaming services on the horizon? As popular as Discovery has proven to be, will forging new Starfleet history prove to be too much for diehards to bear – or the key to revitalizing a franchise looking to reboot its cinematic side? ViacomCBS sees Star Trek (along with Mission: Impossible) as a franchise they want playing a much bigger part in the streamer's future – so eyeballs within the company will be watching, too.
#2 – The CW's Arrowverse
The CW's "Arrowverse" will be waking from its long winter's nap to the beginning of some major changes – changes beginning on screen with the two-part finale of mega-crossover event "Crisis on Infinite Earths". Unless you've been living on another planet far, far away, you know that Stephen Amell's Arrow is leaving the air after eight seasons – looking to "pass the bow-n-arrow" series-wise to Katherine McNamara's Mia in Green Arrow and the Canaries.
The Flash is about to become the "elder states-show" of the Arrowverse – but how much longer will that series have as it nears its own eighth season. Ruby Rose-starrer Batwoman finds Kate Kane continuing to solidify her role in the changing universe, as well as developing a "World's Finest" relationship with Supergirl and expanding the Batman mythos.
Meanwhile, it appears Black Lightning will be a permanent part of the main action, while DC's Legends of Tomorrow continues doing what the "Legends" do – just without Brandon Routh and Courtney Ford, who are set to leave the series during the upcoming fifth season.
Then there's the upcoming Superman & Lois pilot – and we didn't even touch upon DC Universe's Stargirl, which will also find its way onto The CW after it airs on the streamer.
So where does that leave us? We don't know – and the fact that The CW isn't sure either is the reason this ranks so high on our list. The network's DCU is going through some major changes at a time when competition is growing – and some of that competition will be coming from within. "Crisis" has earned The CW's Arrowverse some of the best mainstream coverage it's gotten in a long time – if ever – so maintaining that is key. Also, the look and cast of Stargirl makes it look like a summer action movie blockbuster compared to the other CW DC programming – that could be a problem if they're moving ahead without a "multiverse" when the dust settles from "Crisis".
Of course, the Anti-Monitor could always win, I guess…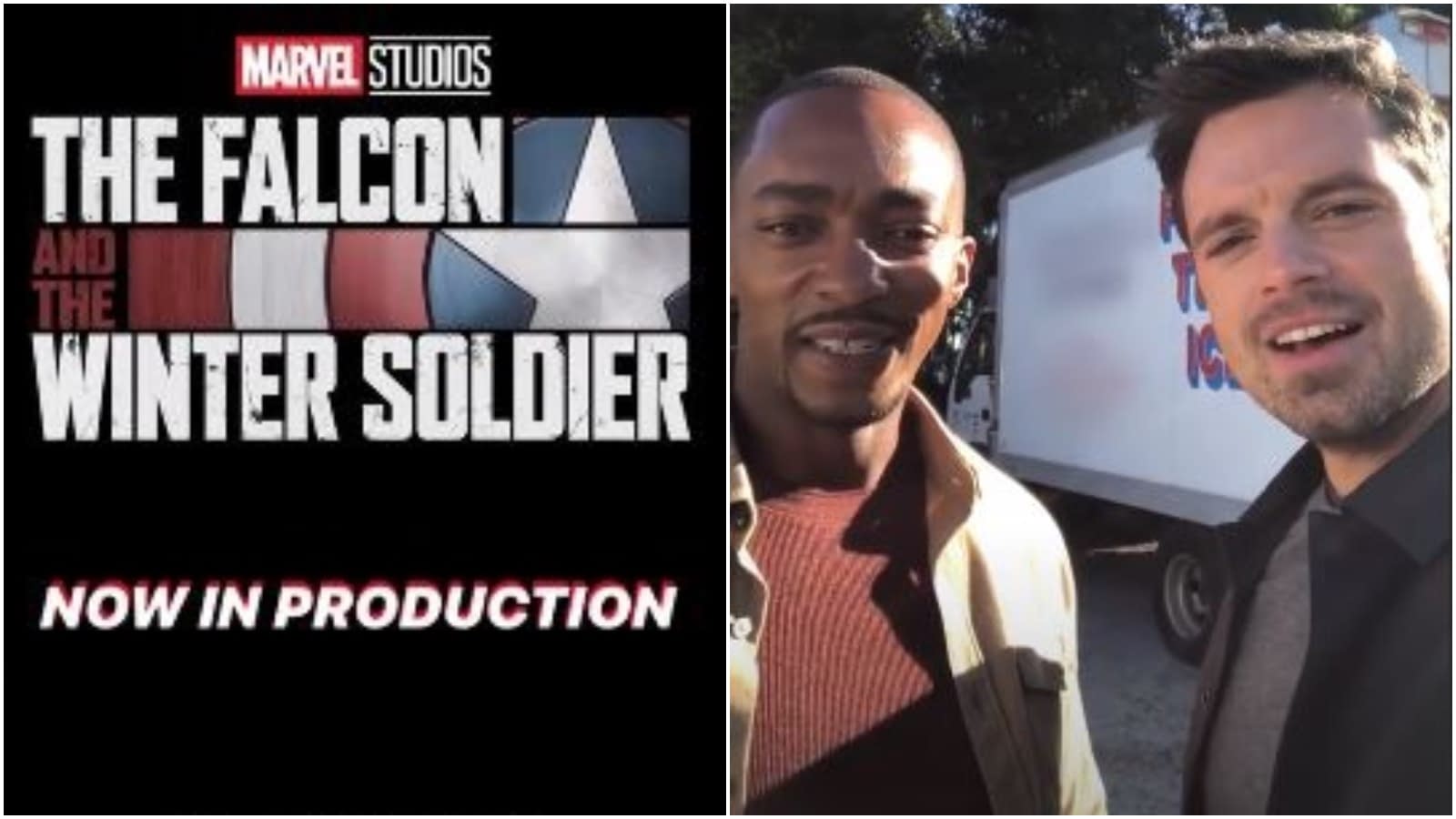 #1 – "The Falcon and the Winter Soldier" (Disney+)
If you're Disney+, you're hoping that Kevin Feige and Marvel (especially with the "Loeb-otomy" going on) are looking at the success of The Mandalorian on the Star Wars side and are having a "hold our beer" moment. Right now, "The Mouse's" streamer has eight MCU series lined up: WandaVision, Loki, animated Marvel's What If…?, Hawkeye, Ms. Marvel, Moon Knight, and She-Hulk – and it all kicks off in 202o with The Falcon and the Winter Soldier.
Which means Disney+ needs Anthony Mackie's Sam Wilson aka Falcon and Sebastian Stan's Bucky Barnes aka Winter Solider to "save the day" the same way Pedro Pascal's Din Djarin did.
Translation? Bring in lots of eyeballs.
At a time when the the MCU is moving into a post-Avengers: Endgame "Phase 4", a lot is riding on the streaming side of things to be a boost for the film side. So aside from having seven series riding your coat tails, you also have the cinematic side to keep in mind. That's a lot of pressure..
Granted, "The Mouse" has turned this entire process into a process they appeared to have mastered – but things aren't quite as "guaranteed" on the streaming side as they are over on film. Even with Disney's backing, more services means more content – and as we've discussed before, audiences have gotten "spoiled" by comic book series such as The Boys and Watchmen. Quality is key. Viewers will not waste time moving their eyeballs onto something else – no matter how "tried-n-true" that franchise might be.