'Doom Patrol' Season 1, Episode 5 "Paw Patrol": One Pug to Save Them All! [PREVIEW]
It's pretty safe to say that DC Universe's live-action Doom Patrol series is not your typical "superhero show" – it makes ABC's Marvel's Agents of S.H.I.E.L.D. look like the 60's Batman television series. A fourth-wall-breaking "big bad," a farting donkey and a Spanish priest's stigmata wounds as portals to other places, and an "homage" to John Constantine that actually out-Constantines Matt Ryan's Constantine – these are a few of our favorite things when it comes to Doom Patrol (minus that episode – but we're moving on).
Which brings us to this week's episode "Paw Patrol" – which further demonstrates the point. With the Cult of the Unwritten Book getting the Decreator on the line to cause a large glowing eye to set up shop in the sky, our heroes are going to have to rely on Willoughby Kipling (Mark Sheppard) and a pug (see what I mean?) to save the world.
For the record? We can't think of a single reason why this won't work.
Nope. Not at all.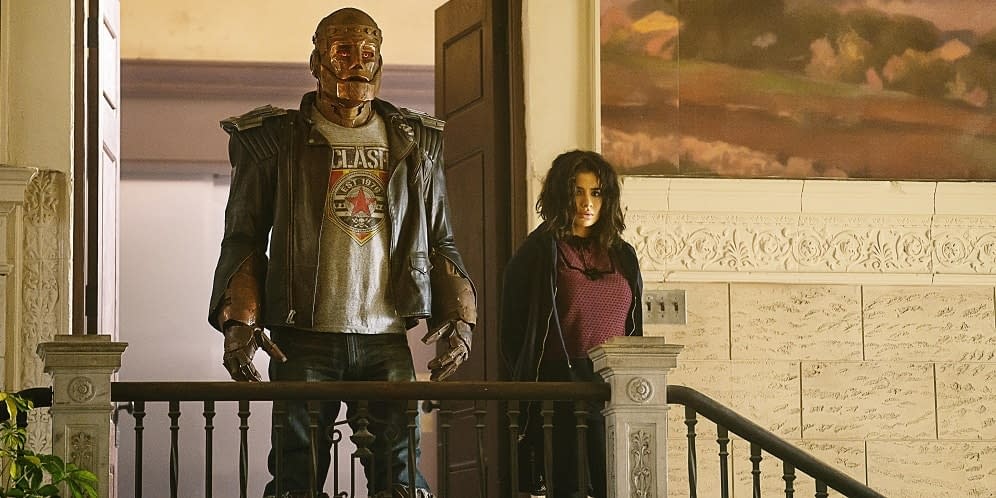 We're as confident as the team appears to be in the following promo for "Paw Patrol," set to debut this Friday on DC Universe:
Doom Patrol s01e05 "Paw Patrol": With the Apocalypse in full swing, the Doom Patrol must work with an unlikely ally – and a very special pug – to stop the end of the world. Guest Stars: Mark Sheppard as Willoughby Kipling, Julie McNiven as Sheryl Trainor, Lilli Birdsell as Martha / Mother Archon, Ted Sutherland as Elliot Patterson, Jeanette O'Connor as Marilyn and Ezra Buzzington as Dr. Bertrand
Promo alone still not enought for 'ya? Need a bit more stimulation? Here are a few more preview images that should get you scratching your heads just long enough to make it to this Friday, when DC Universe's Doom Patrol s01e05 "Paw Patrol" premieres (and make sure to check out our review of last week's episode "Cult Patrol" here).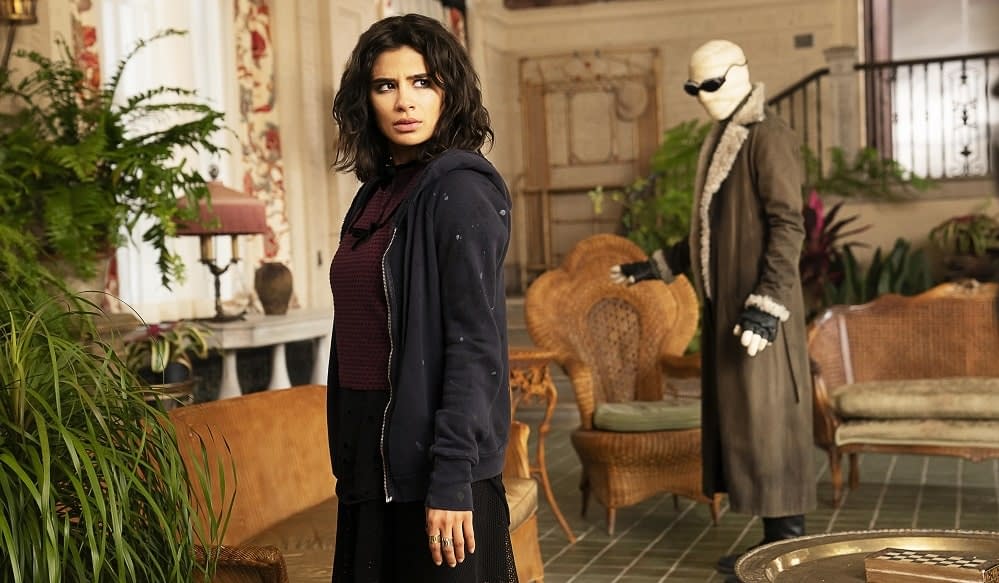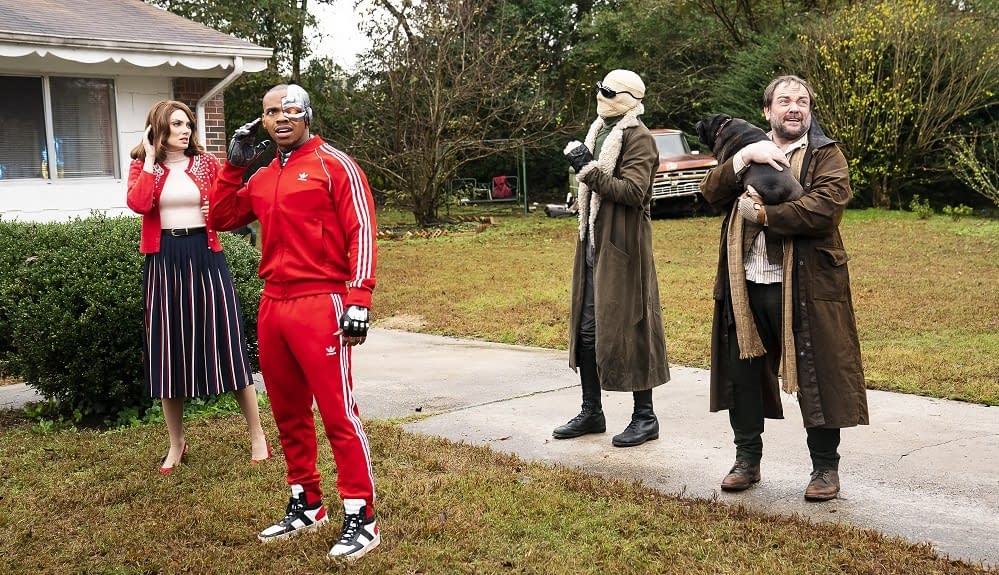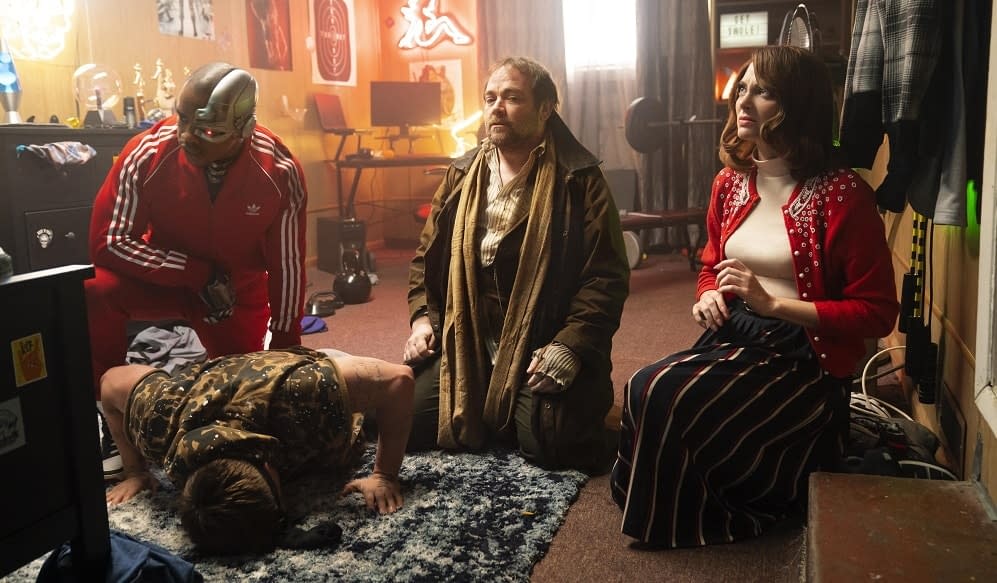 DC Universe's Doom Patrol stars April Bowlby as Rita Farr / Elasti-Woman, Diane Guerrero as Kay Challis / Crazy Jane, Joivan Wade as Victor Stone / Cyborg, Brendan Fraser and Riley Shanahan as Clifford "Cliff" Steele / Robotman, Matt Bomer and Matthew Zuk as Larry Trainor / Negative Man, Timothy Dalton as Dr. Niles Caulder / The Chief, and Alan Tudyk as Eric Morden / Mr. Nobody.
A reimagining of the superhero DC characters originally written and drawn by Arnold Drake, Bob Haney, and Bruno Premiani, Doom Patrol is written by series creator Jeremy Carver (Supernatural, Being Human), who executive produces alongside Greg Berlanti, Geoff Johns, and Berlanti Productions' Sarah Schechter. Warner Bros. Television produces in association with Berlanti Productions.
New episodes of Doom Patrol premiere Fridays exclusively on the DC Universe streaming service.