Wanna See A Bit Of The Drunk History Christmas Special?
History is often told by the winners, sure, but what happens when they're super drunk? This is exactly what happens on Comedy Central's brilliant series Drunk History. This year, Comedy Central is doing a slew of holiday specials, including a Drunk History one called simply, Drunk History: Christmas Special. A sneak peek was just released, which you can see below.
Series creator Derek Waters has several very intelligent and well-history-versed friends who enjoy consuming an adult beverage or two and then recounting tales of famous persons and actions on camera. Drunk History then recreates the drunken story, and the resulting show is oftentimes hilarious.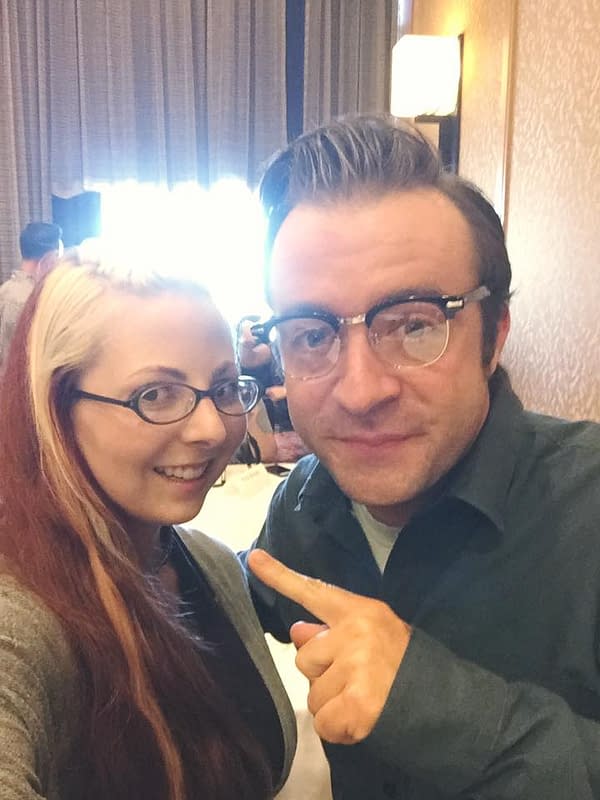 The episode features Waters sitting down with Rich Fulcher to hear the story of how Teddy Roosevelt (played by Ken Marino) attempted to permanently ban the tradition of cutting down Christmas trees.
Check out the sneak peek released this morning:
Rob Corddry, Colin Hanks, Chris Witaske, Craig Anstett, and Phil Hendrie also appear in the episode which airs on Comedy Central on November 28th.