The CW has released a new behind-the-scenes look at tonight's episode of The Flash, 'Harry and the Harrisons'. It is, of course, a play on the title of the film Harry and the Hendersons, but I doubt it has anything to do with Bigfoot. More likely it has to do with Harrison Wells. Executive producer Todd Helbing takes us inside the 21st episode of the season with a few spoilers, so be warned.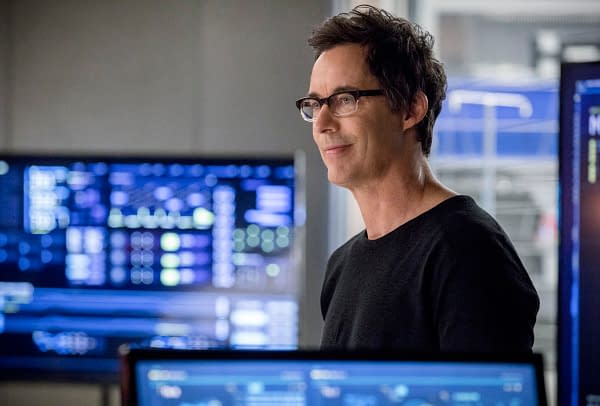 One of the things the episode focuses on is the team trying to help Harrison Wells (Tom Cavanagh) save / restore his intelligence after he fried his brain with dark matter. A side effect of solving this problem would be the ability to undo the damage that DeVoe (Neil Sandilands) is planning on doing, as it is basically the same thing.
Cisco Ramon (Carlos Valdes) assures him that they are working with all the top scientists in the world, but Harry suggests bringing in the Council of Wells… who reject Harry after learning he is now a "Dum-Dum". Not to be deterred, Cisco pulls together a different group of Wells from across the multiverse, all of whom had been rejected by the Council of Wells. This gives Cavanagh even more variations of Wells to play.
The Flash airs tonight at 8 p.m. ET on the CW.
https://youtu.be/Syzi257yJgU
Enjoyed this article? Share it!