The Flash Season 4: Why Jesse Quick is Coming Back to Earth-1
This week's episode of The Flash is called 'Enter Flashtime' and takes place in about 10 seconds. That is 10 seconds for all non-speedsters, but for Barry Allen (Grant Gustin), Jesse Quick (Violett Beane), and Jay Garrick (John Wesley Shipp), they're moving at super speed the whole time trying to save the city from a nuclear bomb that has gone off. We saw the Flashtime trick for the first time during 'Trial of the Flash', where he used it to be able to talk to Iris (Candice Patton) in the courtroom before she told the Judge the truth. He didn't know how he was doing it at the time, but now it's crucial to saving the city. But the big question becomes: how do Jesse and Jay get involved as they are on Earth-2 and Earth-3 respectively?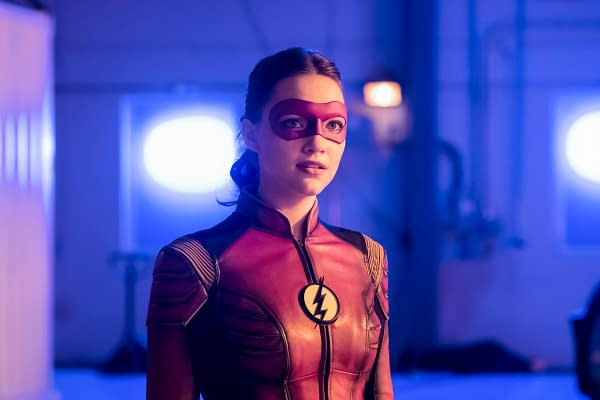 Beane did an interview with TVLine wherein she gave a few hints on what is going to happen. Jesse comes to Earth-1 prior to the explosion because her father, Harrison Wells (Tom Cavanagh), sends her an apology cube but with no message. She comes to find out why and is already on Earth-1 when things go boom. She also talks about how we see that a speedster only has so much energy and can't keep running indefinitely. She and Barry start moving at the same time, and Jay comes in "eventually". So if one of the speedsters crashed and burns because of too much energy use, it's going to be either Jesse or Barry.
She doesn't say what Harry has to apologize for, but we do get some touching scenes between the father and daughter. She also talks about the upcoming visit to DC's Legends of Tomorrow where we get to see her and Wally (Keiynan Lonsdale) together — and she says things aren't what you expect them to be. That now makes me wonder what I expected and then try to think of what I wasn't expecting.
The Flash airs Tuesdays at 8 p.m. ET on the CW.