After this week's episode of the Flash, the series started another brief hiatus, meaning we will have to go through three full weeks without the Scarlet Speedster. But the show will return on April 10th, the day after the season finale of DC's Legends of Tomorrow. When the show returns we'll get the Kevin Smith directed episode Null and Annoyed which will also feature Smith and Jason Mewes as security guards. Smith has said that these are not Jay and Silent Bob… but Jason is the only one with a line.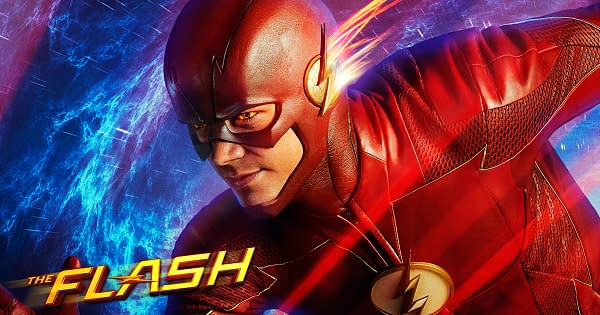 When the show returns, it will run for seven episodes straight to the season finale on May 22nd at 8 PM. That's the week after the finale of Arrow. Normally the series sync up pretty well time wise, like Barry (Grant Gustin) getting out of Iron Heights just in time to help Oliver (Stephen Amell) two nights later in Star City. And while Arrow not airing this week had to do with March Madness games, there hasn't been an official reason why Flash is going on a three week hiatus. Meaning, it could be story dependent that Null and Annoyed needed to air after the Legends finale and/or the Flash finale needs to air after the Arrow finale. Timing is one of the down sides to a shared universe and the schedule hasn't exactly gone according to plan this season.
Flash returns April 10th at 8 PM on the CW.
Enjoyed this article? Share it!