"Ghostwriter": Apple TV+ Reboot Can Inspire Next Gen of Readers – If Done Right [OPINION]
Despite my feelings regarding Apple TV+, I had to swallow my pride as one of their reveals hit me right in my 7-year-old "feels" with the news that the streaming service was bringing back Ghostwriter. In Latin America, ghostwriter was shown on Discovery Kids – I used to love that channel as it was big on diversity and showing series that would deal with stories kids of any background could relate to. My favorite block was Art Attack followed by Ghostwriter. It was my favorite non-animated show that didn't include superheroes – but it did include my favorite things in the world: books and words.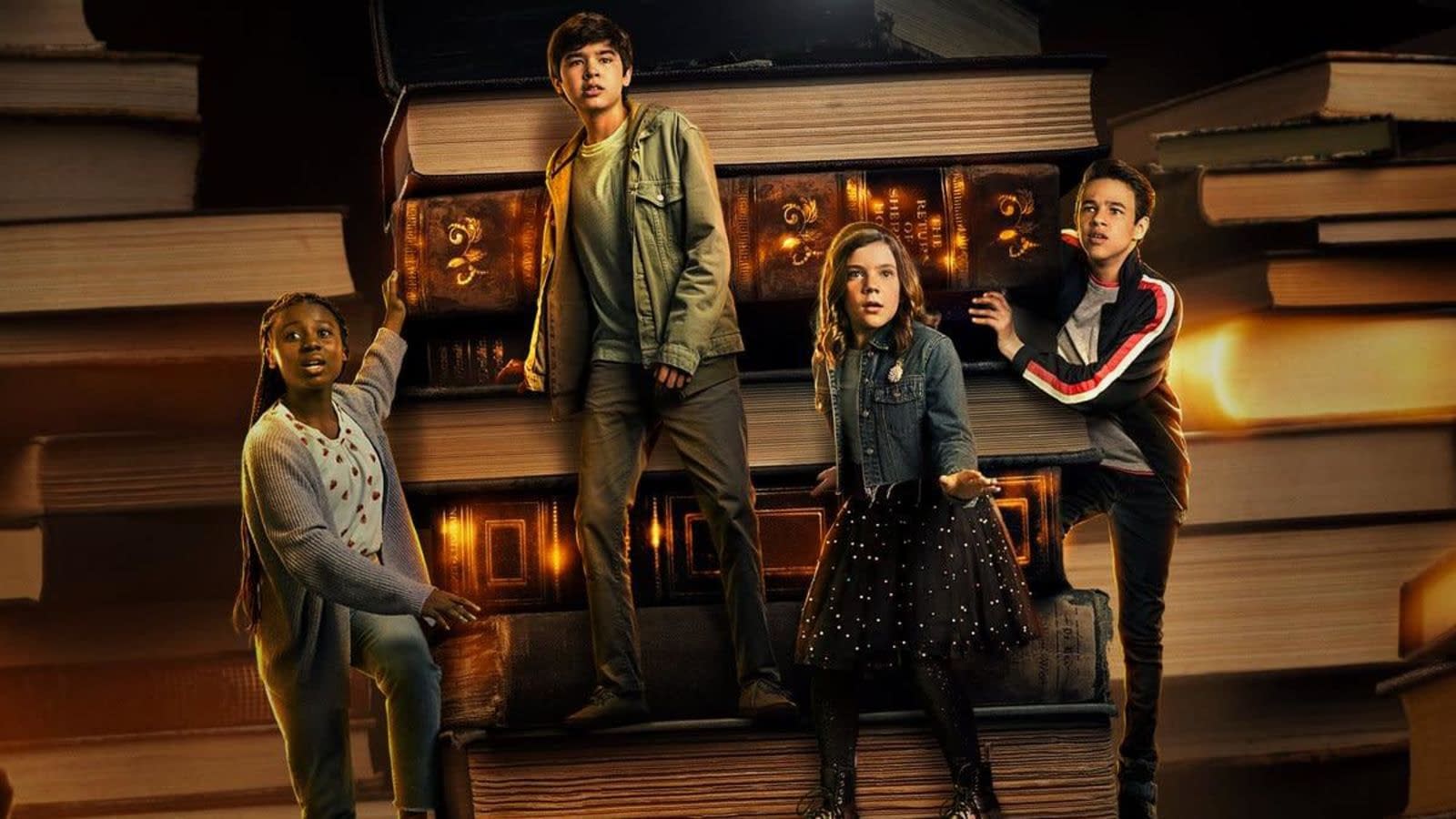 Written and directed by Luke Matheny (The Dangerous Book for Boys), the new Ghostwriter finds four kids teaming up to solve the mystery surrounding a ghost who haunts a neighborhood bookstore and starts releasing fictional characters into the real world. Armed with secret messages only they can see, the young heroes chase down the truth to discover the ghost's real agenda – and become friends in the process. The series' story arcs revolve around literature, mixing classics with new works commissioned from authors such as DJ Machale and Kwame Alexander.
I have always loved books and reading ever since I can remember—being a shy kid, I would always bring a book to every social event and spend my days reading. Finding a show that had kids solving mysteries and communicating with a ghost through written language was huge for me, because now I knew I was not alone; for once, I was not the only "nerdy girl" and it enabled my love for reading and thirst for learning. Of course, years later – when you are older – you find out that all of the mystery actually had a purpose: to educate and interest kids in reading and writing – like it did for me.
Of course, at the time I never thought about any of that – I never regarded the show as hitting me over the head with a "message" or being preachy. Also, I never thought of how diverse the cast was until I started looking back on it. We had a mix of culturally diverse kids coming together and dealing with "real-life situations" at the time. I don't remember specific storylines, but I do recall this one new member who joined the team was named Hector. He had moved from Puerto Rico and could not communicate very well in English. That story in particular hit close-to-home with me – even at a young age: while I could read and write English very well, speaking and reading aloud always made me feel incredibly self-conscious.
So imagine my surprise when my phone lit up with the news post that Apple TV+was rebooting Ghostwriter. While I haven't exactly felt too enthusiastic about the rest of the streamer's line-up, I'm cautiously excited and keeping a watchful glare on them. If done right, Ghostwriter could influence a new generation of kids to love words and enjoy reading – just like the original series did for me.