Gillian Anderson Live Tweets The X-Files, Because She's One of Us
It's no secret that Emmy-winning actress Gillian Anderson has a wicked sense of humor and a far less skeptical view of the unknown than her TV persona of Agent Dana Scully. Just this week, Anderson received her star on the Hollywood Walk of Fame, which actually neighbors X- Files co-star David Duchovny's star. The two exchanged heartfelt tweets about the event, which you can read about here.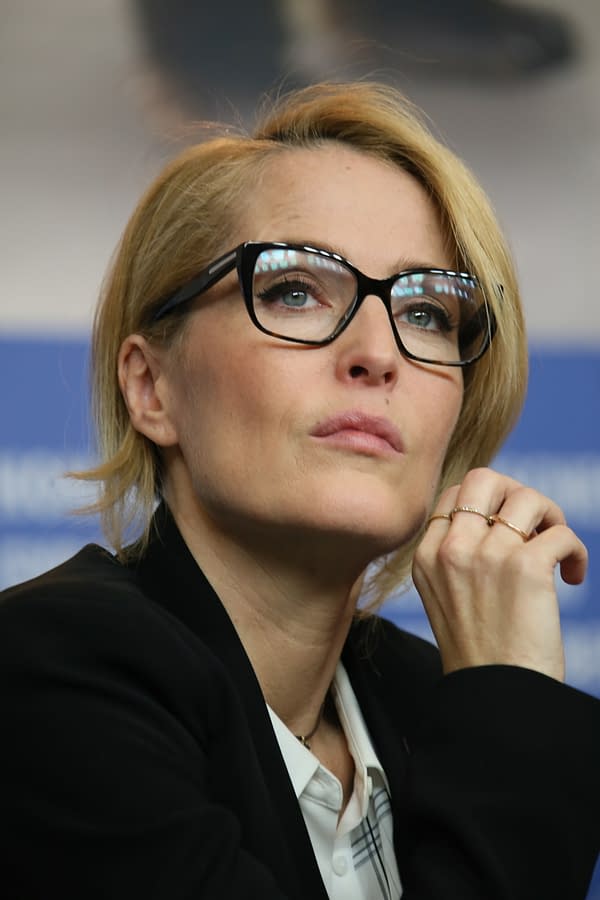 Last Wednesday, The X-Files returned to FOX for its 11th season, after last year's six-episode miniseries event for season 10. "My Struggle III", the first episode of the newest season was disappointing for many fans, but we powered through it to get to the second episode, "This".
Gillan live tweeted along with us (not REALLY, but let me pretend, okay) during the second episode — something she's not done before — and the results were adorable and awesome (for a fan like me). Check out some of the highlights from her Twitter:
Earlier today, Anderson took part in the X-Files session during the TCA presentations, once again stating that season 11 really is it for her. "I'm serious. I'm finished," she said. Her character's ending has already been filmed for the six-episode season, but that production hasn't been completed fully yet.
Hopefully we'll have another series star pick up the tweets next week when X-Files returns on Wednesday on FOX.