Goodbye, Jon Snow: Kit Harington has Shaved his Beard Off
Okay sure, an actor (or actress) changing their hair may not be cause for news blurbs, but for someone like Kit Harington from Game of Thrones, the changing of his years-carried facial hair is cause for….noting.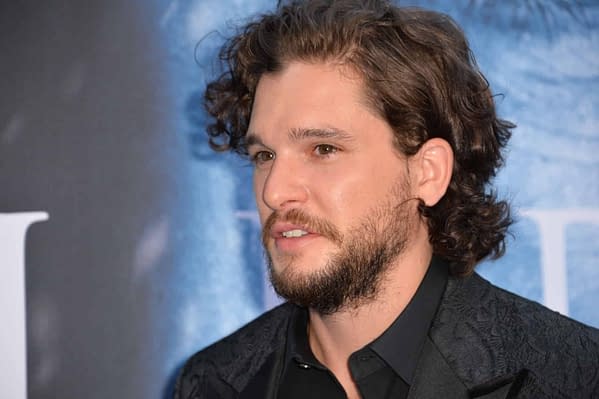 Just last month, Harington (who plays Jon Snow aka Aegon Targaryen, son of Lyanna Stark and Rhaegar Targaryen) commented about NOT shaving his beard, nor cutting his shoulder-length hair, saying he'd not been "allowed to touch it" in so many years. He also commented that he was keeping the look until possible reshoots for the 8th and final season of the HBO series Game of Thrones were completed.
As of three days ago, Harington (who married GoT co-star Rose Leslie earlier this year) now sports a bare face, although he's still got that signature Jon-length hair.
Posted by The Free Folk over on reddit, you can see a screen shot of it here:
Beard is gone from r/freefolk
The above image is from a video celebrating the birthday of late British playwright Harold Pinter, and detailing a charity gala to be held in his honor.
Although the non-bearded Harington may mean he's officially done with Game of Thrones filming, only time will tell when we return to Westeros one last time.
Game of Thrones 8th and final season is expected to hit HBO sometime in "the first half" of 2019.