'Gotham' Season 5 Teases Appearance of Greatest Bat Villain Ever! [PREVIEW]
We're going to get a little emotional here.
At long last…
After four-and-a-half long seasons of campy penguins…
Vamping Jeremiahs…
Stoic Freezes…
And ponderous Riddlers…
Finally, FOX's Gotham finally brings us the greatest villain in Batman's long and storied Gallery of Rogues:
Bat-fans and Gothamaniacs, we proudly present to you…
The Ventriloquist!
Wait… he looks an awful lot like Mr. Penn (Andrew Sellon), Penguin's (Robin Lord Taylor) now-deceased majordomo! Last we saw Penn on Gotham, the leader of the Gertrud Kapleput Memorial Choir was dead, pumped full of bullets after telling Oswald how much everyone hated him.
This wouldn't be the first (or fourth, or fourteenth) time that Gotham has brought back a dead character, but is this really Mr. Penn? Could it be his long-lost brother Arnold Wesker, coming to inflict some sweet puppet-induced vengeance on the criminals of Gotham City?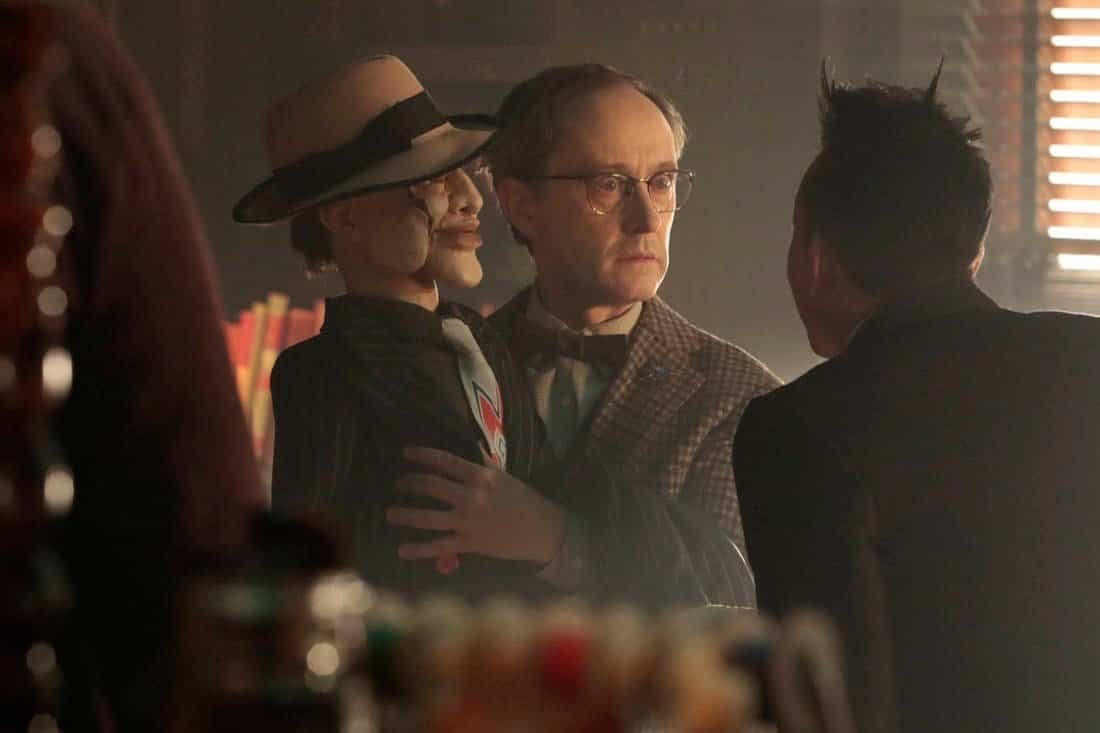 Or did Mr. Penn find a Lazarus Pit, and lose his mind during his resurrection? Where did he get that awesome dummy? Is Scarface going to give him orders… like in the comics? We can't wait to find out!
We're going to have to be patient, though. First, we have to see how well Jeremiah (Cameron Monaghan) fares in his encounter with Bruce (David Mazouz) at the Ace Chemical Plant on February 21st – which will probably see the actual birth of the Joker in what is sure to be another legendary Gotham chaos-fest.
There are only six episodes left in this fifth and final season of Gotham on FOX, and we're certain we haven't seen half of the crazy the Gotham writer's room has in store for us!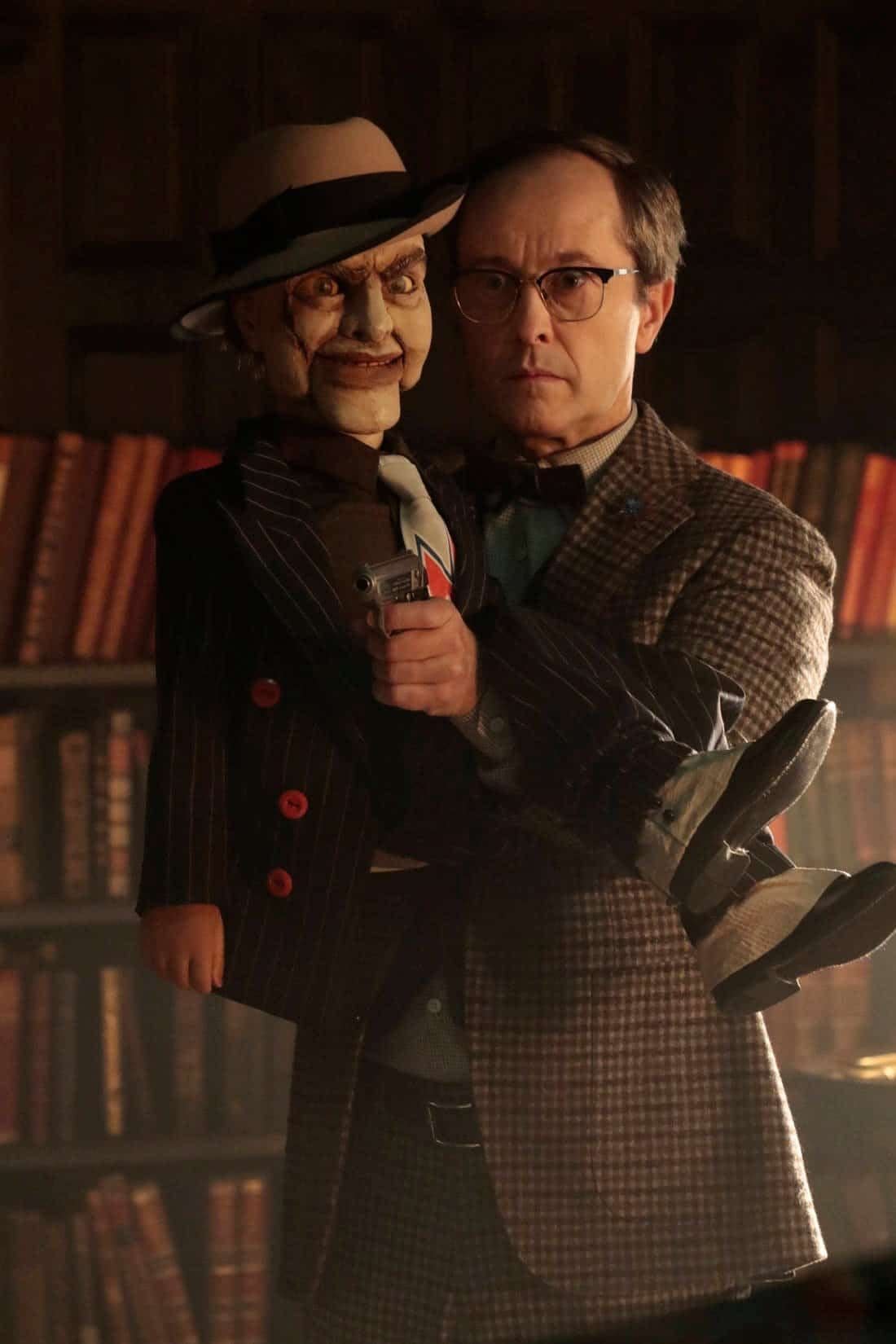 The Ventriloquist attacks Gotham on Thursday, February 28th in "Nothing's Shocking." Electrical shock powers aren't part of the Ventriloquist's usual arsenal, so we're sure there's something else at play here… but what?
Oh, by the way… we can't freaking wait!