"Halloween Baking Championship" Episode 3 Had Just Enough Creepy, Kooky, Mysterious & Spooky Combine for Ooky Outing [SPOILER REVIEW]
I was very excited for this week's episode of Food Network's Halloween Baking Championship, although a bit thrown off by the title. "All Things Weird and Wonderful" was inspired by The Addams Family, and made me nostalgic for the time I won best Halloween costume as Wednesday Addams in elementary school – so there's that. That said, Food Network could have cooked up a better title though; "Luxor, Nexor, Burst and Burn", "Isn't That a Lady Killer?"; or even "Till Death and Electrocution"… something a bit more "classically inspired" by the dark yet lovable family.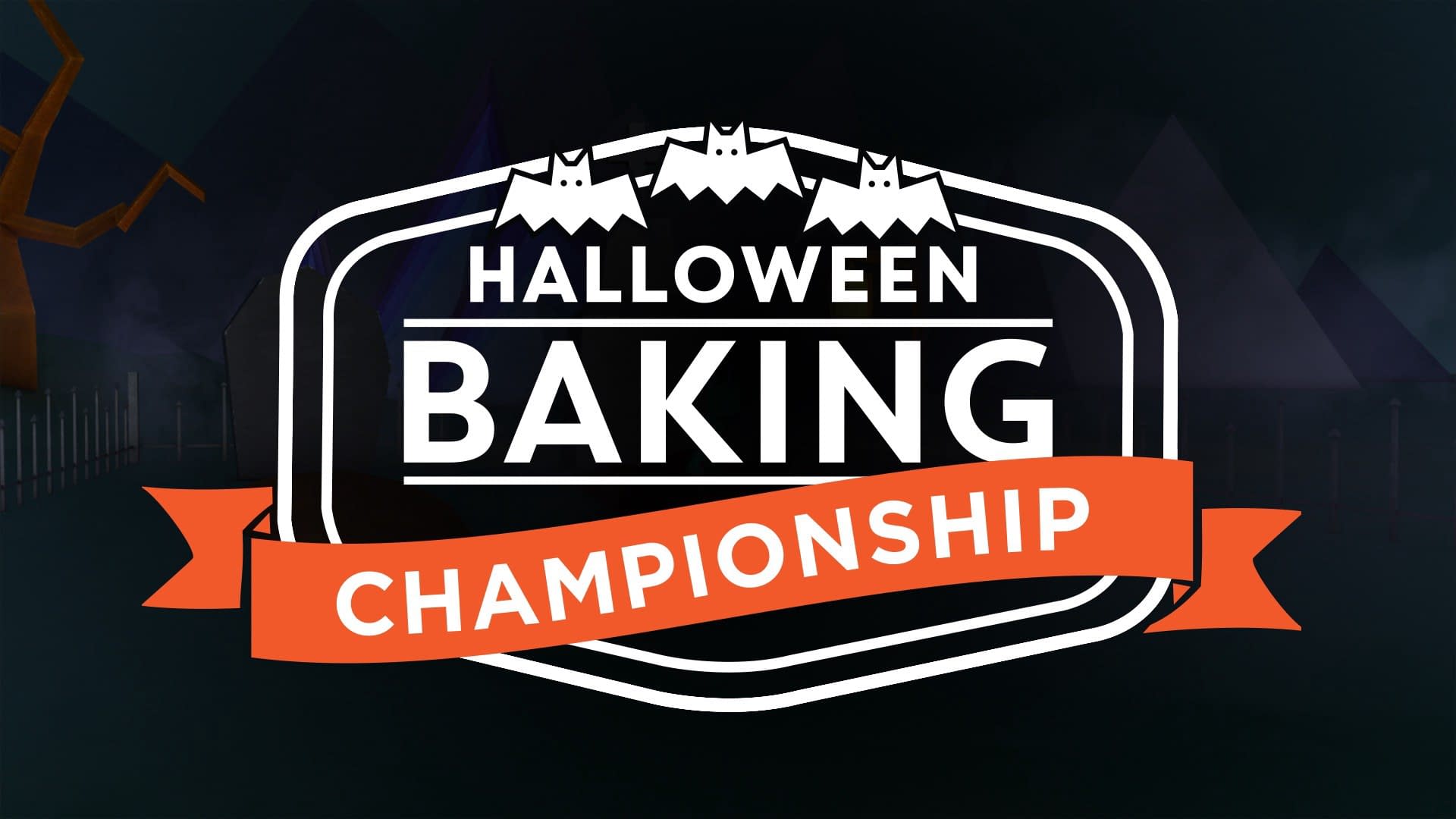 John Henson entertained us by playing cards with 'Thing', while judges Carla Hall, Katie Lee, and Zac Young dressed up as Morticia, Wednesday and Uncle Fester and did their best interpretation, Fester did look like he was craving human flesh. The judges indulged in deliciously decadent tarts and cakes while being terrified by snakes and eyeballs.
Halloween Baking Championship consists of two rounds:
● Round #1 – Pre Heat: Contestants are given up to two hours to create a small tasty treat. No eliminations this round, but the winner gets an advantage going in to the second round.
● Round #2 – Main Heat: Competitors are asked to create a cake to tell a spooky tale. The tastiest and scariest creation wins the challenge, the loser gets taken to the bathroom where the bonesaws, bathtub, tarps, and hydrochloric acid await… okay, not really: they're just eliminated from the competition.
Each episode, a losing contestant is given their one-way ticket to the underworld. The lone baking zombie left standing at the end of the season wins $25,000.
Here are some of our personal takeaways from this week's round of competition:
● Round 1 "The Addams Family Dessert": contestants had to work in pairs – typically that would yield disaster, but the contestants played so well together, were supportive and kind, and actually produced fine results.
I kind of feel like I got cheated out of a food fight.
● Creations included a spiny spider monster vacationing in the Caribbean (tropical filling). The dessert was delicious and looked fantastic down to the hairs on the spider's legs – WINNER
● The spider also scored points for tase, but lacked the "scare factor" – although the controlling female contestant possibly gave me a little whiplash
● The evil daemon chocolate cockroach with bloody raspberry sauce initially seemed like an awesome concept but turned out to merely look like a brown ball with legs.
● Round 2 contestants were given the task of mimicking members of The Addams Family in the "Dead Velvet Cake" challenge – again, so many better title ideas, especially considering that most of the cakes created really rocked. "Homicidal Velvet Cake"?
● Fester, Pugsley and Grandma Addams stayed true to the characters and theme colors and delighted the judges in both taste and presentation – I must confess I thought Pugsley looked a little like Trump and took the WIN
● Unfortunately, Morticia, Gomez, and Wednesday were brutally killed and buried out back. Wednesday especially had no neck, most of her head had fallen off and she appeared to be getting suffocated by a serpent – kind of creepy, if it wasn't so sloppy – she was sent home
● A unique feature of the episode was the loser proposing to his girlfriend on live TV.
I don't really want to hate, and although some people might love the public display of affection…
Dude? You just lost.

This week was a solid episode, resurrecting by faith in this season by redeeming last week's unimpressive disaster. Next week's will have a "Split Personality" theme and will hopefully continue with the trend of tense comradery, bloody-good showmanship, and Halloween-inspired tasty treats.