This week's episode of Food Network's Halloween Wars "Other Holiday Mascots Go Trick-or-Treating" definitely didn't bring down the house in the "Small Scare" round. Given a task like "Vampire Makeover," contestants created sculptures that ended up needing makeovers of their own. Contestants did step up their game in "Spine Chiller," impressing host Jonathan Bennett as well as judges Shinmin Li and Todd Tucker and guest judge Jackson Rathbone from the Twilight Series. The designs were complex, vibrant, and really showed off the talent and technical skills of the teams – even while they fought like post-Pet Sematary cats and dogs.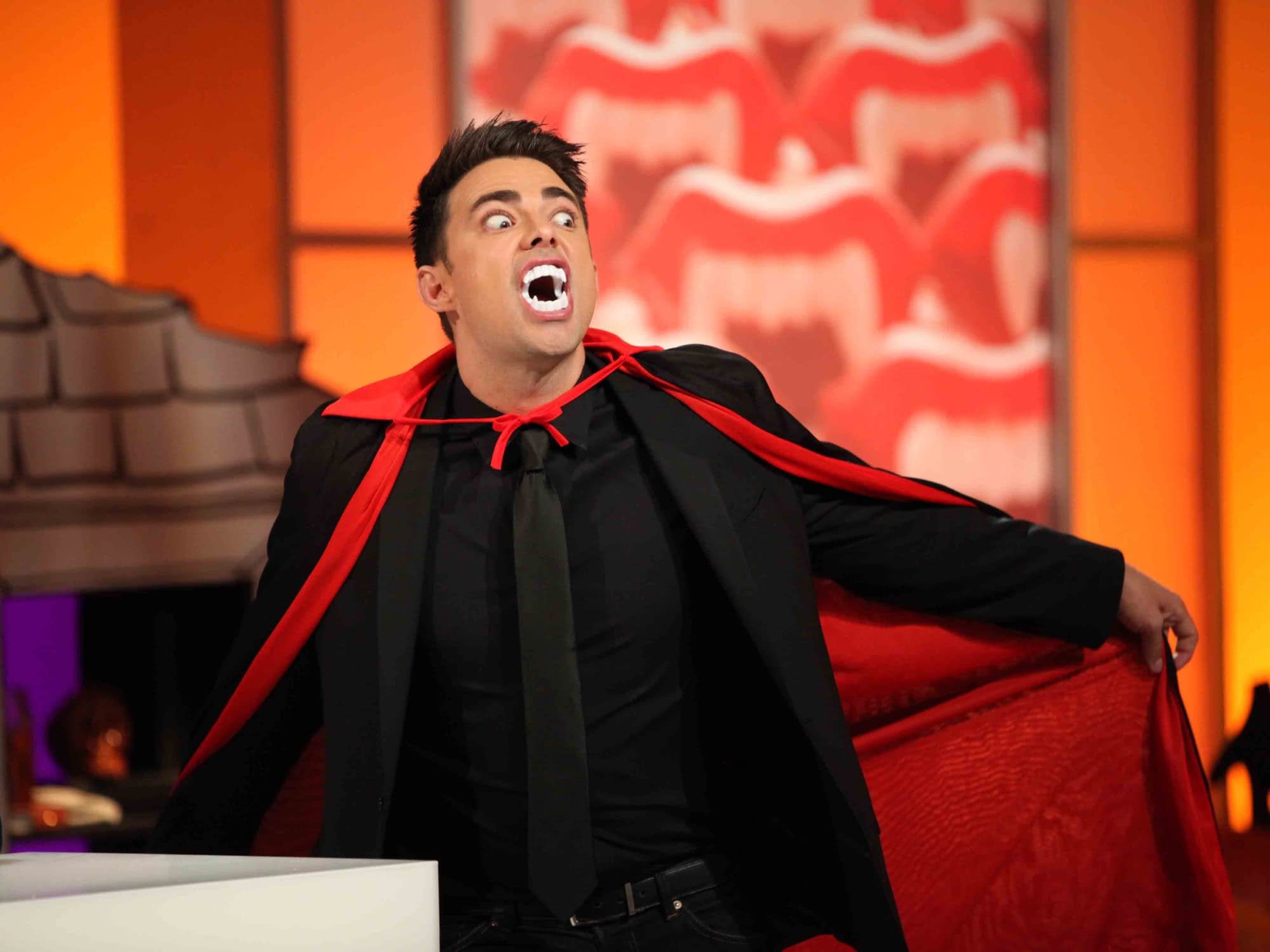 Halloween Wars consists of two rounds:
Round #1 – Small Scare: Contestants are given an hour to create a small frightening sculpture out of pumpkin, cake and sugar
Round #2 – Spine Chiller: Competitors are given five hours to create an ominous horror movie like display guaranteed to make us wish for unicorns and rainbows. They must also incorporate a delicious treat into their creation.
At the end of each episode a team is eliminated with the remaining teams competing for a chance to win $50,000
Our remaining 3 teams this season are as follows: Trio of Terror, Buttercream Beasts, and Frosted Freak Show.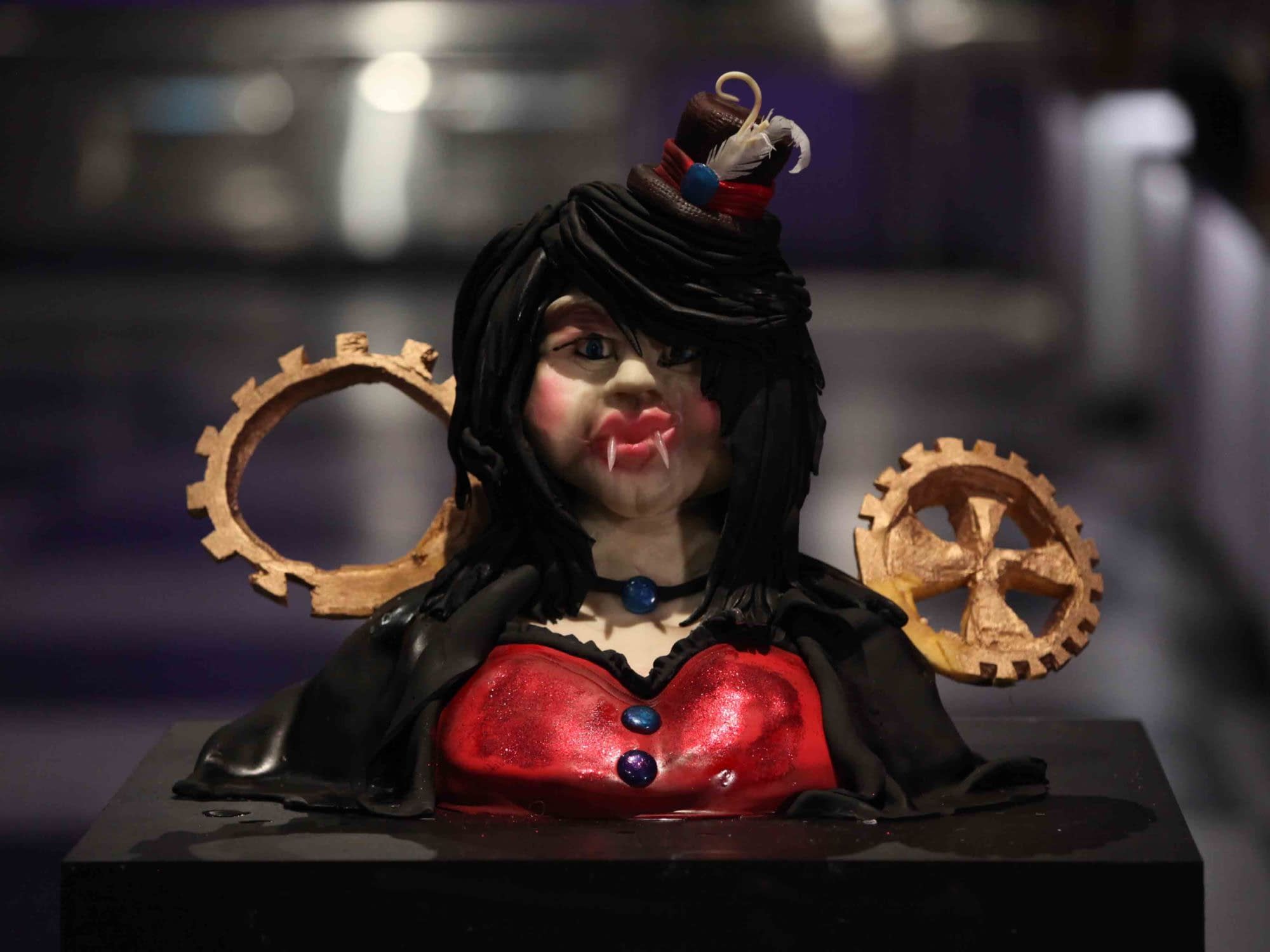 Here are some of highlights from episode 4 "Other Holiday Mascots Go Trick-or-Treating":
● Round 1 "Vampire Makeover" contestants had to jazz up their vamps. Such an interesting concept that should have gone in many creative directions, but didn't. Instead what the judges got were post Pub Crawl disasters.
● Burned at the Cake's vampire persona was "steam punk", which lacked steam, wasn't impressive or complete, and did not actually resemble a vampire.
● Frosted Freak Show's "Hipster Vampire" was essentially a head with long greasy hair. Again, where was the vampire in all this?
● Trio of Terror won with their "Hip Hop Vampire". I mean, at least he looked like a vampire but that's about the only thing it had going for it. Now in comparison to the rest of amateur hour, I'd select them to win too.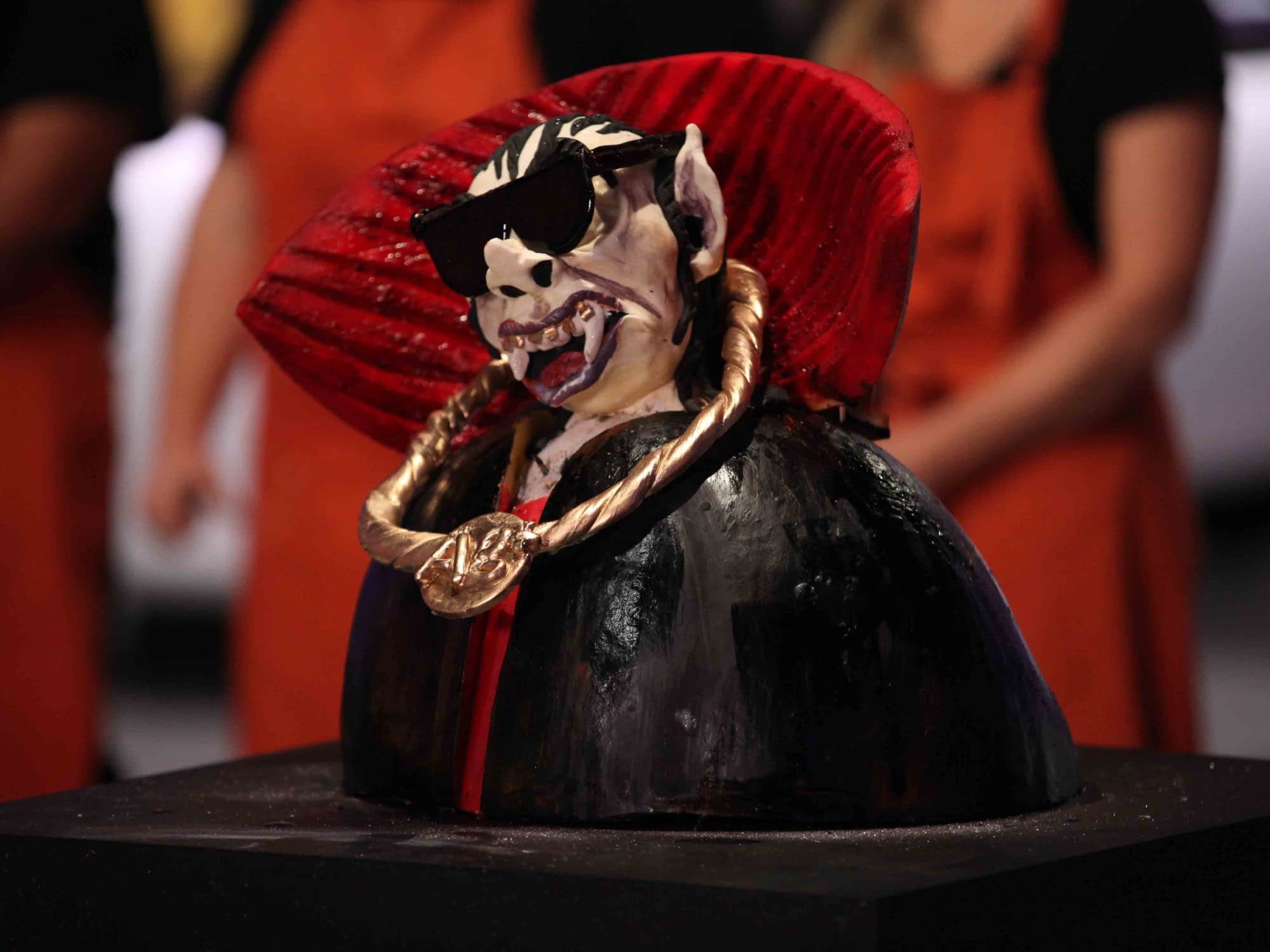 ● Round 2 "Other Holiday Mascots Go Trick-or-Treating" Contestants had to horror up our favorite 'other' holiday characters as they went Trick-or-Treating. After a clearly 'relaxing' first round, competitors truly brought the heat in round 2. The concepts were immaculate, stunning, they truly took risks, and were successful, was sad to watch any team get eliminated.
● Frosted Freak Show horrified me with their Krampus, down to the tiny details of his frightening face and muscles, he stood tall and menacing and in a nice conjunction with the Easter Bunny stumping on pumpkins.
● Trio of Terror's creation of Jack Frost sliding down on his way to little children was astonishing. The sculpture was so enormous, and how it was balancing itself on the ice slide without breaking just blew my mind – truly a huge risk by them. Unfortunately they were sent home to their shock and mine.
● Buttercream Beasts again took home the win with their Santa clown. Releasing his little elves to steal children's candy, the display had so much details and interaction you almost saw it move. It was creative and showed a lot of different techniques, but I felt Trio of Terror deserved to stay more than them.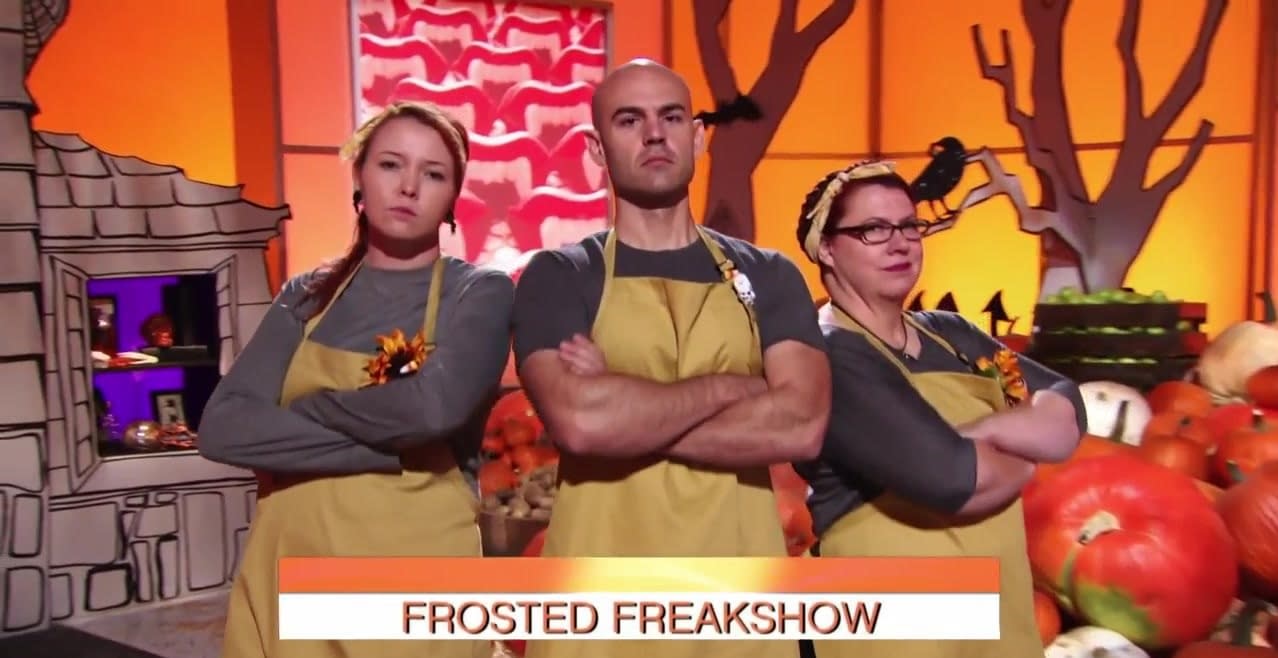 The good news? My prediction that Frosted Freak Show will be crowned Halloween Wars champions might turn out to be right. Although a slow start, round 2 truly showed us what the contestants are made of. Next week, Frosted Freak Show go up against Buttercream Beasts for the win and there is no room for slacking off so this should be a great episode.
Enjoyed this article? Share it!