"Harley Quinn": DC Universe Casting Sanaa Lathan as Catwoman a "Purrr-fect" Decision
So far, we've liked what we've seen from DC Universe's adult-oriented animated series Harley Quinn – though granted, that hasn't been a whole lot up to this point. The streaming service has teased fans with minor details about the series since 2018's New York Comic Con (NYCC) and also included a few scenes in a recent DC Universe promo trailer. Now we've got a "purrrrr-fect" bit of casting news: actress Sanaa Lathan (HBO's Native Son, FOX's The Cleveland Show) is set to voice the ultimate "cat burglar" Catwoman. Lathan revealed last week at the American Black Film Festival that she is set to join the upcoming animated series, which sees Harley making a clean break from the Joker and setting out to be Gotham City's "Queen-pin of Crime" – with familar faces from across the DC Universe showing up to help (or hinder) her cause.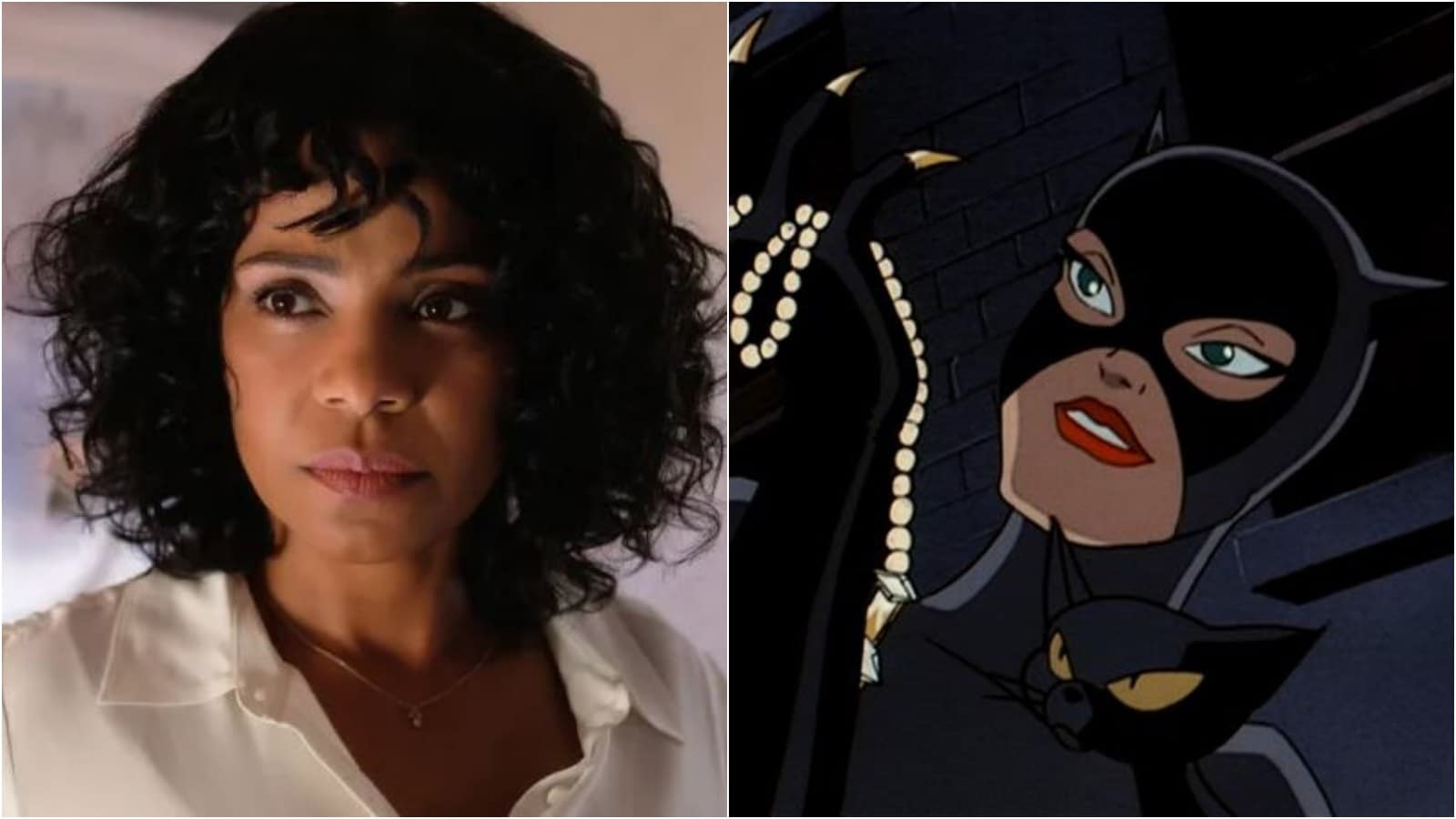 Thankfully, up until now fans have had The Big Bang Theory's Kaley Cuoco leading the charge (and the series) over the past several weeks, taking to social media to give the people what they want: as much Harley news as possible. Recently, Cuoco took to social media to share a fresh look at Ms. Quinn to confirm three things: Harley still has "the crazy eyes," still understands the proper use of a baseball bat, and is still set to premiere Fall 2019:
Here's a look at a few seconds from the upcoming animated series – and while the moments may be brief, they're enough to give us a sense that this Harley doesn't take orders from anyone – even if their nickname is "puddin":
During last October's New York Comic Con (NYCC), Warner Bros. Animation unveiled a first-look at the upcoming animated series with a special video created specifically for NYCC. After the screening, Cuoco took the stage – giving attendees the first opportunity to welcome the actress to the role and learn of her take on the character – and as you can see from the following clip, Cuoco has definitely been doing her homework:
THE BIG BANG THEORY's Kaley Cuoco stars as the voice of Gotham's criminal queenpin Harley Quinn in the new animated series for the DC UNIVERSE digital subscription service.
Joining Cuoco on the voice cast for DC Universe's animated series Harley Quinn are Lake Bell (Wet Hot American Summer) as Dr. Pamela Isley/ Poison Ivy, Alan Tudyk (Doom Patrol) as The Joker, Ron Funches (Powerless), JB Smoove (Curb Your Enthusiasm), Jason Alexander (Seinfeld), Wanda Sykes (Black-ish), Giancarlo Esposito (Breaking Bad), Natalie Morales (Bojack Horseman), Jim Rash (Community), Rahul Kohli (iZombie) as Dr. Jonathan Crane / Scarecrow, Diedrich Bader (Veep) as Bruce Wayne/ Batman, Tony Hale (Veep) as Dr. Edgar Cizko / Doctor Psycho, and Christopher Meloni (Law & Order: Special Victims Unit) as Commissioner Jim Gordon.
Cuoco also executive produces DC Universe's Harley Quinn through her Yes, Norman Productions, serving alongside Justin Halpern, Patrick Schumacker, and Dean Lorey.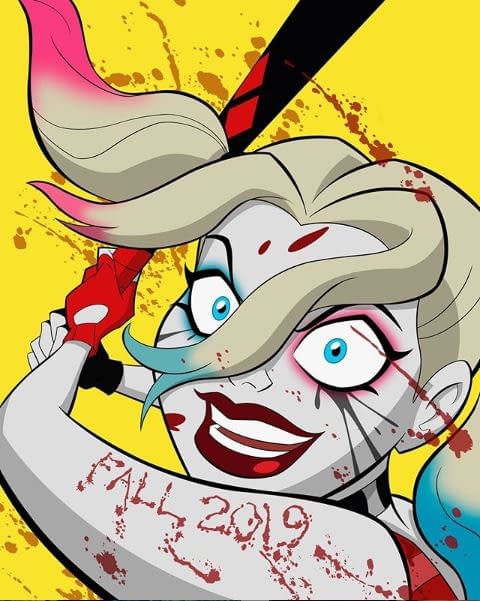 Speaking of Christopher Meloni…
In an interview with Bleeding Cool, the actor discussed his overall approach to voice acting and if it differs from his approach to live acting before briefly explaining what the Harley Quinn recording experience was like for him – and how it connects back to Meloni's work on 2014's FOX sitcom Surviving Jack: