HBO Max is now the US streaming home for the whole series of the modern series of Doctor Who, from Russell T. Davie's 2005 revival of the show to the current version starring Jodie Whittaker. To promote the show, HBO Max had IGN content director Terri Schwartz interview David Tennant, Matt Smith, and Whittaker on a zoom chat. This marked the first time the three modern Doctors were brought together onscreen. Call it "The Unofficial Three Doctors Crossover". Schwartz asked the three actors the usual questions about what it's like to play a role that's a cultural institution like The Doctor. You're better off just watching the 20-minute video yourself since words can't really convey the banter between the three Doctors.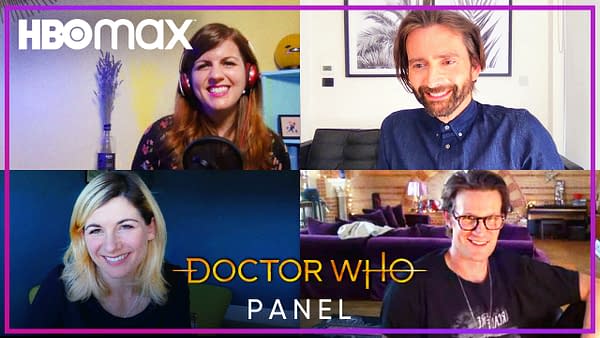 What's notable is the shadow Billie Piper casts on the show. Piper became the modern embodiment of the Companion in the 21st Century version of the show: no longer a hostage or damsel-in-distress but the one who grounds the story from all the alien Science Fiction craziness. She also brought in a female viewership to the show when it was sorely needed in a post-Buffy TV landscape that was only just getting started. Both Tennant and Smith also have a friendship with Piper. Smith was an aspiring professional footballer before a back injury prematurely ended his career and he turned to acting. His first TV starring role was in the 2006 BBC adaptation of Philip Pullman's YA Victoria mystery novel The Ruby in The Smoke where he played Billie Piper's sidekick. That miniseries was one of her first big jobs after she left Doctor Who.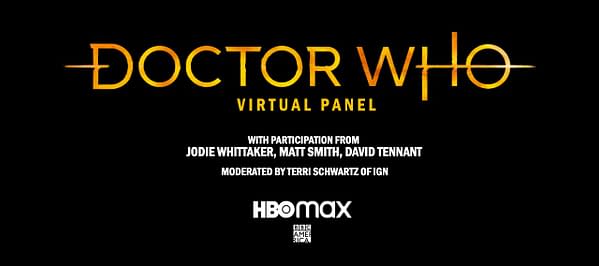 Tennant and Whittaker co-starred in three series of ITV's Broadchurch, which was created, written by and run by Chris Chibnall. Influenced by Scandinoir hits like The Killing and The Bridge, Broadchurch became the biggest show in the UK and clinched Chibnall the showrunner job for Doctor Who. See? Don't you just love how Doctor Who connects everything in the U.K.? And there's got to be a crossover of The 3 Doctors sometime before everyone gets too old.
Enjoyed this article? Share it!