HBO Max, Move Over: EdenTV+ Is The Streamer You Need in Your Lives
Netflix, Disney+, Hulu, HBO Max, Peacock, plus whatever Quibi's trying to do: all these streaming services are making my head spin. I mean, really, you're telling me I have to sign up for like seven different streaming services all for a few shows on each (HBO Max the latest)? Yes, companies all want my hard-earned exposure dollars, but how am I expected to pick between them while keeping a budget? I say down with that, I'm making my own streaming service! Okay, not really, but I can dream, right? Think of it like fantasy football, but for streaming content. I introduce to you, Eden's ultimate streaming service: EdenTV+.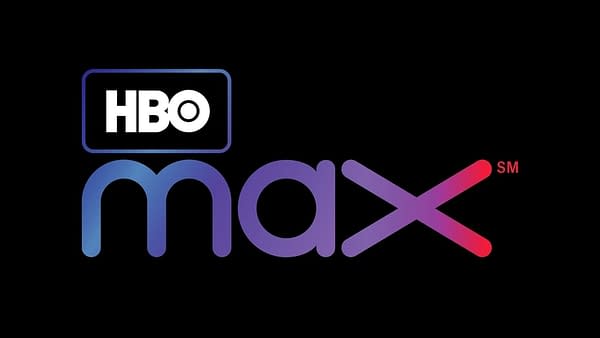 Now, there's a lot of content to sift through, but if I had to pick, here are my top picks for dream-stream television shows. First of all, I'd take The West Wing from Netflix, then following with the Aaron Sorkin series, I'd steal The Newsroom from HBO. Speaking of HBO, I'd jack Westworld and Barry as well, because let's face it, Bill Hader is beyond amazing. From traditional television, I'd take TNT's Animal Kingdom and from the Food Network (who also has a streaming app, because apparently that's a thing), I'd take Good Eats and anything with Alton Brown on it, though his YouTube channel is delivering that fix nicely thanks to his quarantine kitchen series. As a two-for-one, I would absolutely take RuPaul's Drag Race as well as sister series All Stars. Why? Because they're both fabulous and it delivers drag happiness and lends sparkle, drama, and fabulous to everything, and of course EdenTV+ will be absolutely fabulous. Besides, have you tried to find past season 6 on streaming? Yeah, they're on World of Wonder's streaming site.
As far as streaming originals go, I'm a little more selective about the series that have caught my eye, but that doesn't mean I wouldn't jack them all given the chance. Amazon Prime originals The Marvelous Mrs. Maisel and The Boys would both have new homes on EdenTV+. They're sassy and fantastic, which are two qualities my streaming service would have to have. Speaking of sassy, I'd take the only YouTube original worth anything, Cobra Kai, because let's face it, William Zabka was always the deserving hero of that series and that bully punk Ralph Macchio can suck it. Next up: Netflix: I'd take The Crown and Carmen Sandiego from them because one is an amazing drama about royalty and the other is a delightful children's cartoon that plays on nostalgia. I'll leave it to you to figure out which is which.
Just like HBO Max, EdenTV+ Isn't Just About Television
What's that – you want a taste of movies as well? Oh, consider it brought. I'd start out with Love and Basketball because have you tried to find it on streaming lately? It's not exactly on Netflix. The same goes for 1939 Technicolor classic The Wizard of Oz. I'd follow that up with basically every Pixar title from Disney+, Frozen 2 (which has a much better soundtrack and plot than I'd ever thought possible), the "Nightmare on Elm Street" franchise, and just for good measure, Sherlock from Netflix. Yes, I count those as films and not a series because, at an hour and half a piece, I can't exactly binge-watch them. It's more like a super successful film franchise. Oh! Speaking of those, "Fast and Furious" franchise will for sure have a new dream home, one where each and every one of them appreciated just as they are.
I know, there's loads of content already out there, but no streaming service is complete without original offerings, right? Eden originals will consist of mostly adaptations and revivals because that's half the fun of being able to greenlight projects – you get to choose what comes back. I'd revive Joss Whedon series Dollhouse and Firefly – not a direct continuation, but more like a part 2 of each series. Maybe Mal would full-on retire and pass Serenity onto a new captain, or we'd get a prequel to the misadventures of Echo and all the dolls in Dollhouse. Quality sci-fi content that lasts more than a season, that's what I'm about. While I have the power to bring things back, I'd bring back 80s gem Jem and the Holograms (and no, we don't talk about that abomination of a movie). It's basically Hannah Montana without the high school drama and more glitter – what's not to love! Though, I'd probably not make the series all about selling toys.
EdenTV+ wouldn't just be about reviving favorite shows, it would also be about giving that almighty green light to my favorite: adaptations. First up would be one of my favorite novels, The Night Circus; it's a best seller and it's sat in development hell for something like a decade. It's about two magicians locked in a lifelong battle of skill and the titular magical circus that houses that skill and so much more. The world is one of fantasy, wonder, love, and of course, enchantment and it's absolutely charming. Next up is another project that's been sitting on the shelf: the film adaptation of the Broadway musical Wicked. Imagine Oz depicted as a surrealist, CGI land, very much akin to Tim Burton's Alice in Wonderland. It would be fascinating and fitting, no? Comic series Lumberjanes would also be picked up straight to series, hopefully, animated and with the same artists, though a live-action series would be dope. I'm still just gutted that it was in development then canned when the mouse took over.
At the end of the day, there's so much content and so many places to view it, it would be nice if it were all in one place, or at least a manageable number of places. I can't even keep track of how many streaming apps and sites there are now. What's next, a subscription club of the month where they send you a new streaming service to try out for the month? Regardless of where the future of streaming is headed, EdenTV+ has you covered with all your hard-to-find favorites…at least in a fantasy world.