Live sports returned last night with UFC #249, held in an empty arena in Jacksonville, Florida and broadcast on PPV. The production of the event was very well done, and more importantly, the fights were compelling, to the point where it was hardly noticeable that there was no audience, something WWE could potentially learn from. But it seems more likely to be something else WWE borrows from UFC: now-retired UFC Bantamweight Champion Henry Cejudo.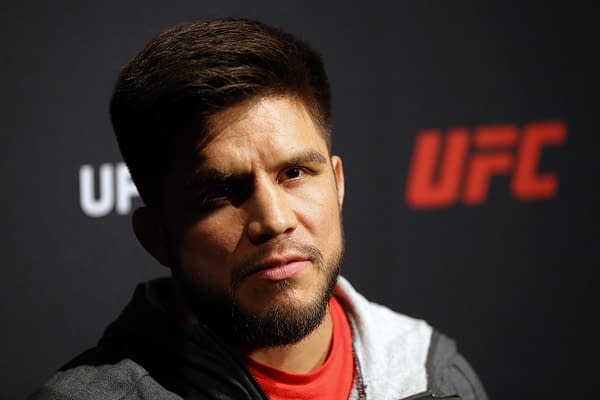 Cejudo defeated Dominick Cruz by ref stoppage, though many might disagree with the call. The fight was stopped while Cruz was rising to his feet after eating a knee to the face. Cejudo landed nearly a dozen unanswered blows to the head while Cruz was recovering, but in all fairness, he did appear to be getting up and did not seem to be knocked out.
After the fight, during an in-ring interview with Joe Rogan (what happened to social distancing, UFC?), Cejudo said he had an announcement and retired from MMA as the champ at 33 years old. Then, at a press conference after the event, Cejudo answered a question about a possible run in WWE by saying, according to a report from Fightful, "I would love to do an appearance, but the stuff they do in WWE, shit, I would love to beat up on Rey Mysterio. He can bend the knee too. And Kurt Angle."
WWE would surely snap up Cejudo faster than Francis Ngannou knocked out Jairzinho Rozenstruik last night. The company loves its MMA stars, after all. Though according to another crossover athlete, CM Punk, the end result might not work in Cejudo's favor. ".@HenryCejudo going to be on RAW Monday," Punk tweeted. "@VinceMcMahon gonna put him under a hood and call him the Corona Kid. @ufc #UFC249" Punk was probably joking, but you have to admit, it's not outside the realm of possibility.
Enjoyed this article? Share it!