Posted in: Game Of Thrones, HBO, TV | Tagged: emilia clarke, game of thrones, george r r martin, HBO, house of the dragon, Jaime Lannister, nikolaj coster-waldau
---
House of the Dragon: Coster-Waldau Couldn't Get Past Opening Credits
Game of Thrones star Nikolaj Coster-Waldau on the moment when he knew it was too soon to check out HBO's prequel series, House of the Dragon.
---
It would be an understatement to say those involved with Game of Thrones have a unique perspective on the George R. R. Martin franchise, from experiencing the meteoric rise in superstardom to the harsh criticisms of the final season. It's become an awkward experience for some when asked if they've seen or plan to see the HBO prequel series House of the Dragon, which chronicles the Targaryen family's rule throughout Westeros. Nikolaj Coster-Waldau, who played Jaime Lannister in all eight seasons of GOT, isn't in any rush to watch the series.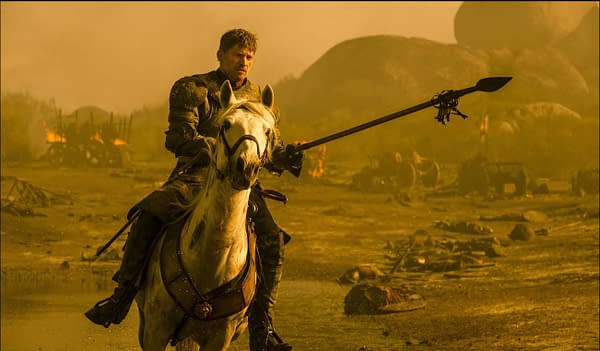 Why Game of Thrones Star Nikolaj Coster-Waldau Has Avoided House of the Dragon
"I have not [seen 'House of the Dragon']," Coster-Waldau told Entertainment Weekly. "One day, it came on, and I saw the opening credits. And it was a little strange because it was the same music, and the title sequence was kind of similar. I was like, 'Ah, this is too soon. Too soon.'" Unlike his co-star, Emilia Clarke, who played Daenerys Targaryen, the one who eventually claim the Iron Throne in the final season in a bloody and fiery rampage, Coster-Waldau will check out the series eventually. "I'll wait. I'll give it a couple of seasons, then I can binge-watch it, and then there's the whole thing. But I know that so many people love that show, and I'm really happy for them," he said.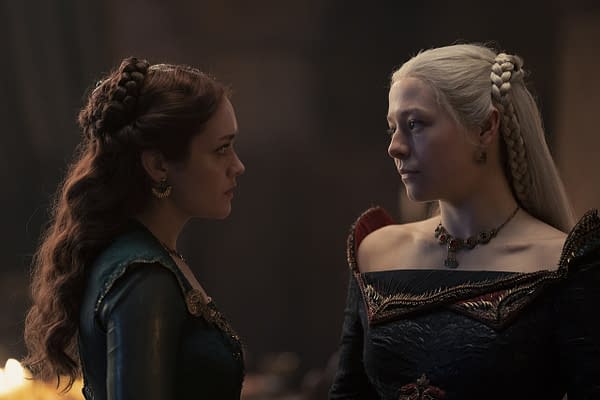 At the time, Clarke said of not watching HOTD, "No! Can you [forgive me]? It's too weird. I'm so happy it's happening. I'm over the moon about all the awards… I just can't do it. It's so weird. It's so strange. It's kind of like someone saying, 'You want to go to this school reunion that's not your year? Want to go to that school reunion?' That's how it feels. I'm avoiding it." Season one of the HBO prequel series established what would be the bitter rivalry between Princess Rhaenrya (Emma D'Arcy) and her father's widow Queen Alicent Hightower (Olivia Cooke), over the Iron Throne.
---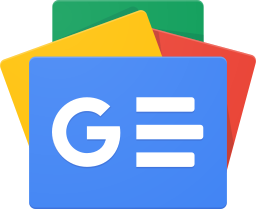 Stay up-to-date and support the site by following Bleeding Cool on Google News today!