GOT Star Nikolaj Coster-Waldau Set for Scripted Serial Killer Podcast
Nikolaj Coster-Waldau of Game of Thrones fame will star in a new role as a serial killer in a new crime podcast titled Mask of Sanity. Written by Joe Derrick, the series will focus on "a serial killer story based on a true story from Bulgarian journalist, Dimiter Kenarov." This is part of a bigger deal between Amazon's Audible, Big Light Productions, and Vespucci for an entire slate of podcasts. Coster-Waldau will also produce the series through his Ill Kippers Productions label. it will start to air on Audible later on in 2021. Deadline reported the news.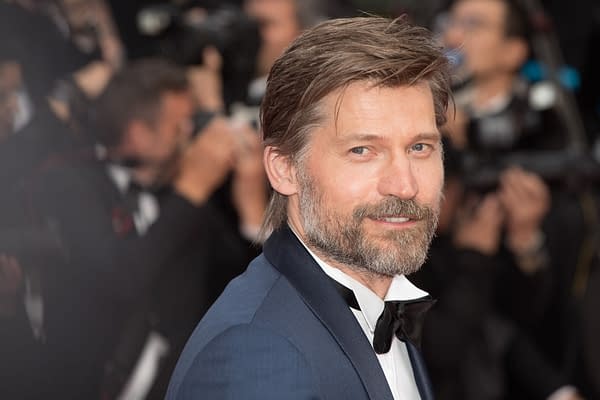 Nikolaj Coster- Waldau Has An Interesting Post-GOT Career
Coster-Waldau said of this new podcast venture: "Mask of Sanity is a great example of the storytelling that Joe Derrick and myself want Ill Kippers to make. Entertaining, unexpected, and thought-provoking, keeping the audience guessing right to the end. We are thrilled to be given the opportunity to work with the good people at Big Light Productions and Vespucci and can't wait to share it with listeners everywhere through Audible." those that have not followed the career he has had since wrapping up GOT have missed an interesting time. He certainly likes to take risks, I will give him that. Check out Shot Caller, a pretty good little indie flick.
Aurelie De Troyer, SVP, International Content at Audible, said of the overall podcast deal that has been struck: "We are thrilled to be a part of this unique collaborative partnership with Vespucci and Big Light. Vespucci's close ties with the journalistic community and the world-class storytelling expertise of Frank Spotnitz and the team at Big Light will create timely, true stories with depth and relevance – a huge opportunity for us in both factual and scripted podcasts as consumer interest in innovative and engaging audio content continues to grow."