Really, you're NOT ready for the amount of butt kicking that's gonna happen in season 5 of Vikings on HISTORY. Audiences got a small taste of it when the series returned last week for a two part premiere, but episode 3 titled "Homeland" sets the tone.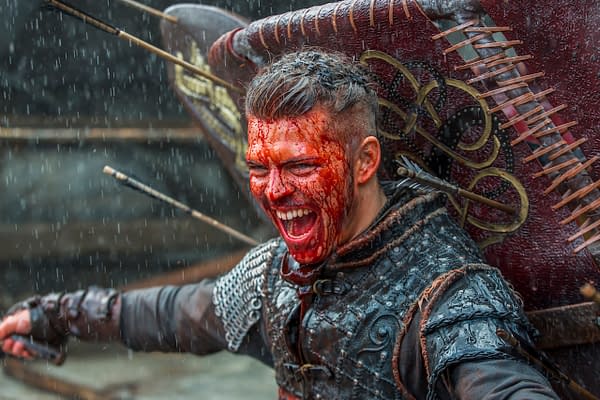 Ivar the Boneless (Alex Høgh Andersen) son of the late King Ragnar Lothbrok and his equally late second wife Queen Aslaug has a Midgard sized chip on his shoulder.  His personal motivations seem to be to truly follow in his father's footsteps no matter what physical hindrances his body may have. At the end of s5e2, we saw Ivar stand with the help of iron leg braces and crutches.  This will of course have an impact on how he fights now, upright on three legs (the crutch) rather than from the propped up chariot position.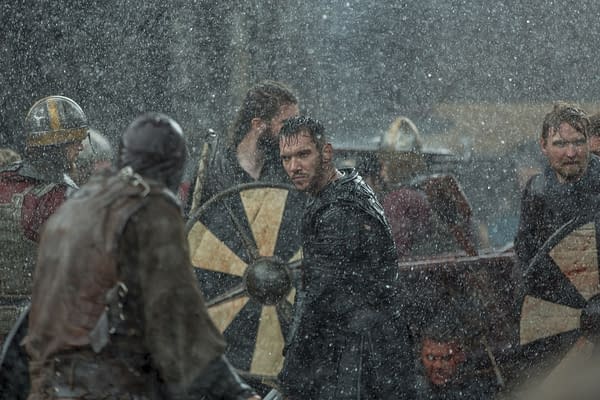 In a scene just released this morning (thanks HISTORY!) we get a taste of the battle between Ivar and his capable nemesis this season, Heahmund (Jonathan Rhys Meyers):
Get ready for the continuing raids when Vikings airs on HISTORY on Wednesday nights.
And, check out the newest historical drama right after it, Knightfall, which premieres this Wednesday.
Enjoyed this article? Share it!