"iZombie" Season 5, Episode 9 "The Fresh Princess": 90's Teen Pageant Girl Brain Gone Wrong [PREVIEW]
This week's episode of The CW's iZombie "The Fresh Princess" is bound to be full of laughs and what looks like bad decisions. Why is Liv's (Rose McIver) mother back in the picture? Does she get word that Liv against her warnings has connected with her father. Martin (Bill Wise) seems to be in Liv and Peyton's (Aly Michalka) good graces as the three of them settle down on the couch.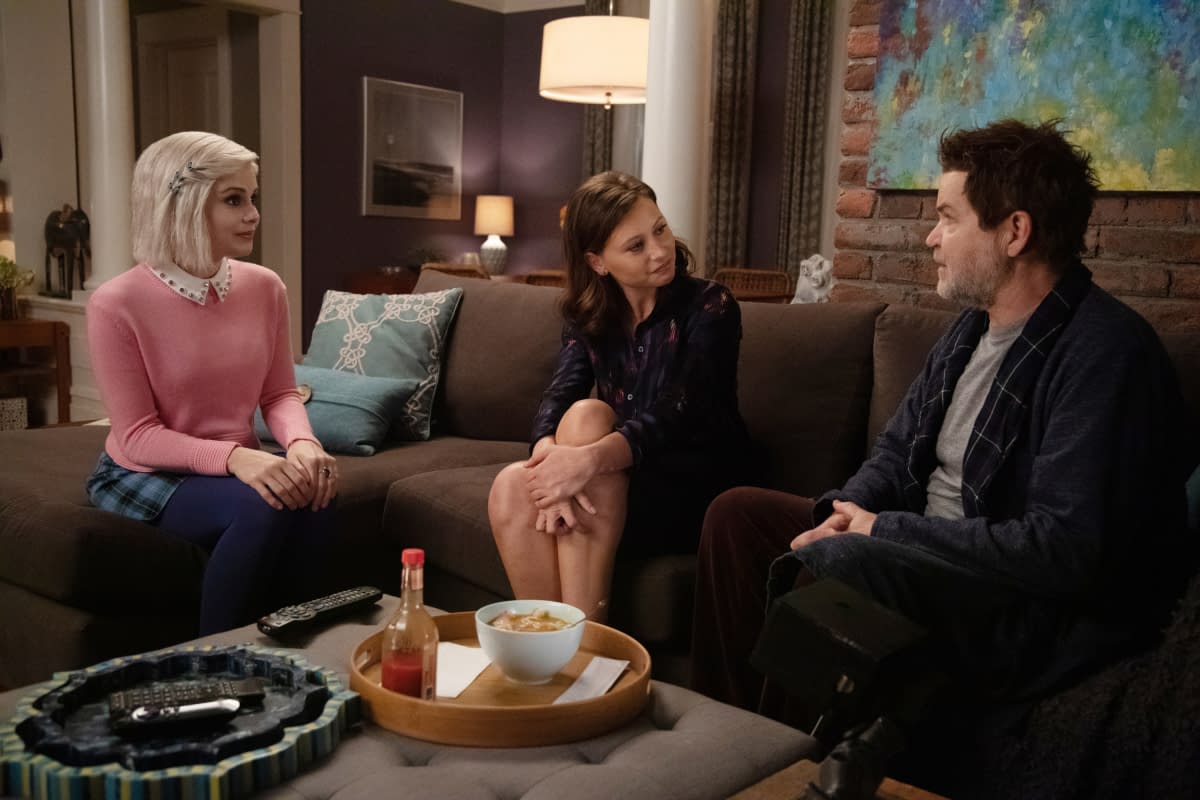 I predict Liv on 90's teen pageant girl brain will be making some terrible choices… whatever. I'm curious to see what's the reason behind the concerned look on Liv and her mother's face, and not at each other? Maybe Martin shows up, and we get to see a family reunion, I'm sure mom will not miss a beat telling them both off, her character has been known for disapproving one liners.
https://www.youtube.com/watch?v=Swa793lqoVs
iZombie season 5, episode 9 "The Fresh Princess": LIV EATS THE BRAIN OF A BEAUTY PAGEANT CONTESTANT — Liv (Rose McIver) and Clive (Malcolm Goodwin) investigate the murder of Miss Teen Seattle beauty pageant contestant, Laurie-Beth Spano, who went into anaphylactic shock onstage in 1999 and ended up in a coma. At the time, police arrested rival contender Velma Charlet for spiking Laurie-Beth's makeup and she was given a four-year sentence. In present day, Laurie-Beth has passed away and Clive has arrested Velma, for her murder. Velma claims to be innocent and Liv consumes Laurie-Beth's brain in hopes of tracking down the murderer. Rahul Kohli, Robert Buckley, David Anders, Aly Michalka and Bryce Hodgson also star. Tessa Blake directed the episode written by John Bellina.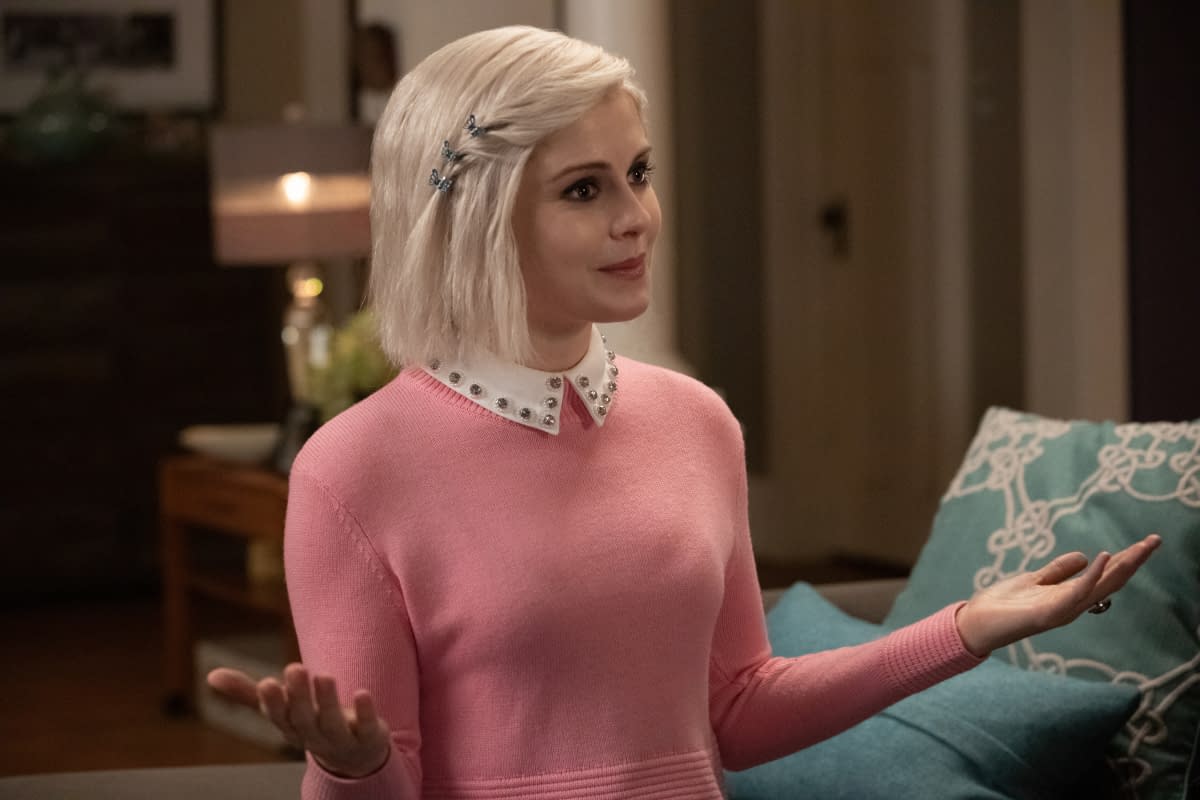 Last week a number of Washington's government officials got infected with the zombie virus – I'm dying to know what's become of the "selected delegates." I can only assume that these individuals were picked for a reason, and they will not be offing themselves to prevent the spread of the virus. While the zombie take over brews, what is our friend Dolly Durkins (Jennifer Irwin) up to? War is definitely around the corner and being nuked is not the only thing New Seattle has to worry about.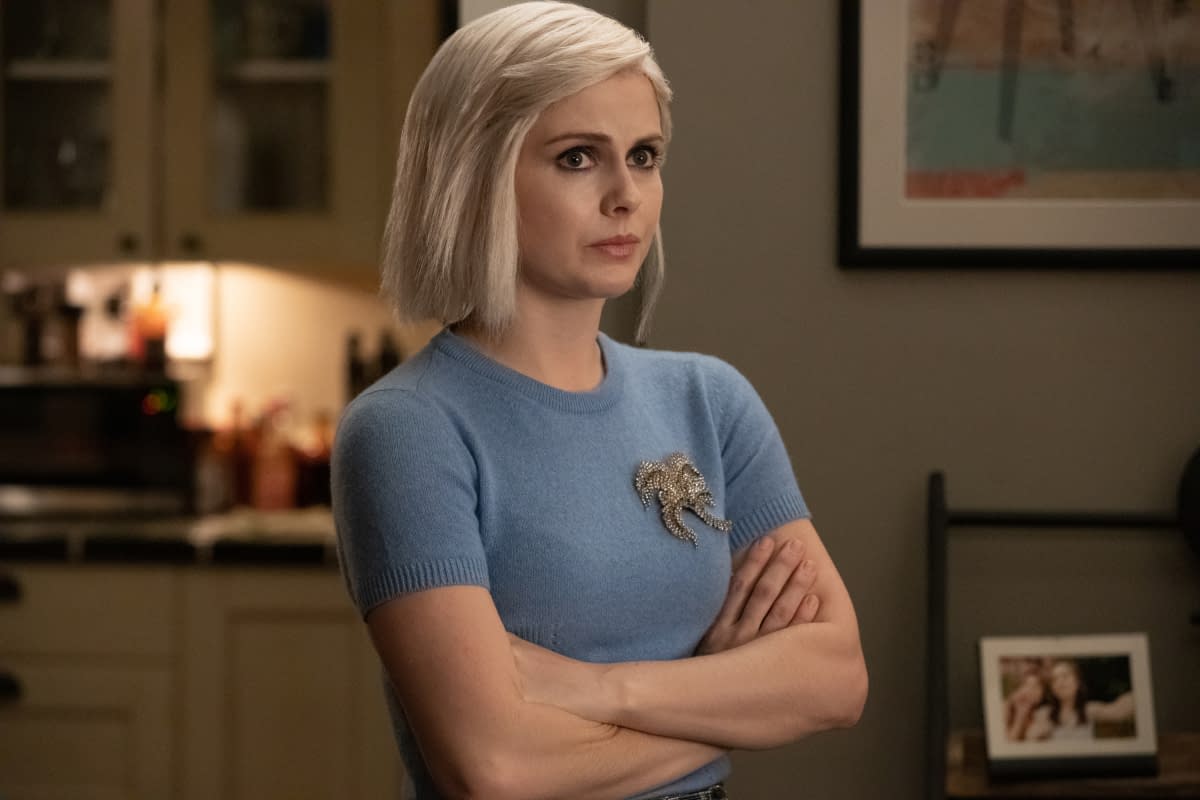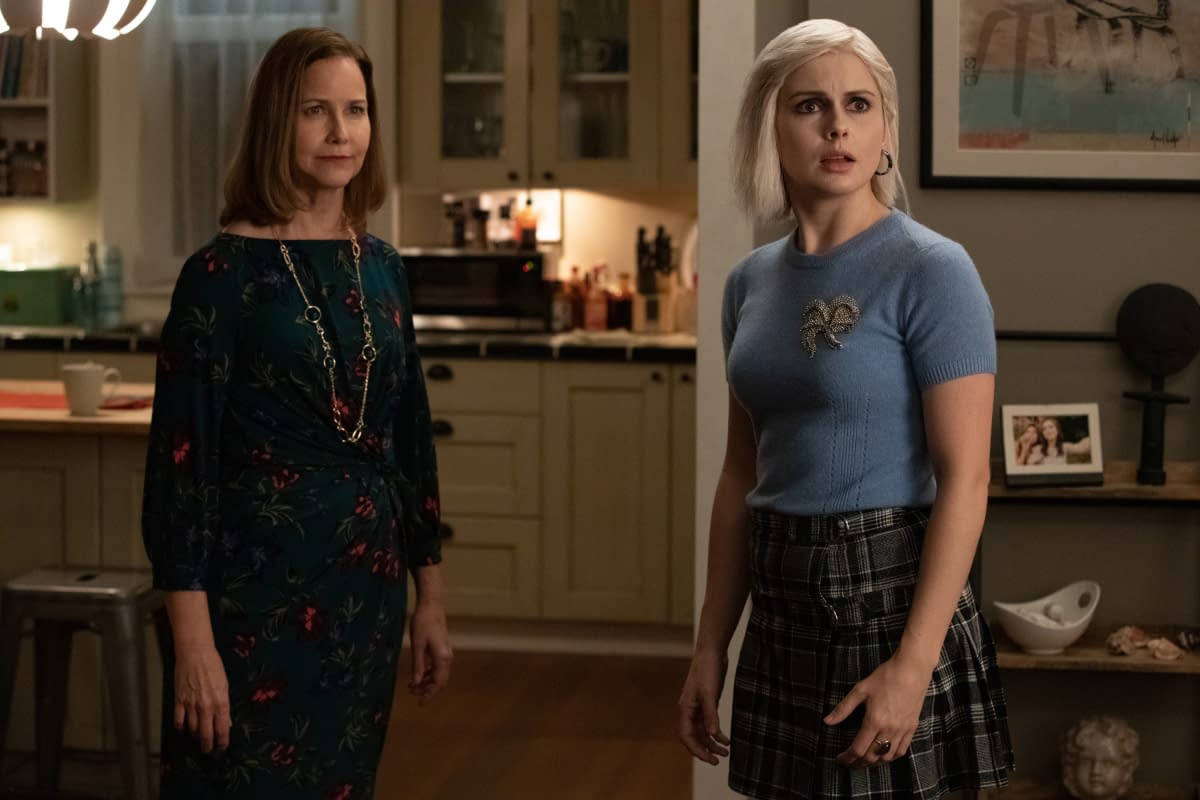 CW's iZombie stars Rose McIver as Olivia "Liv" Moore, Malcolm Goodwin as Clive Babineaux, Rahul Kohli as Dr. Ravi Chakrabarti, Robert Buckley as Major Lilywhite, David Anders as Blaine DeBeers, Aly Michalka as Peyton Charles, and Bryce Hodgson as Don E. Filmed in Vancouver, British Columbia, Rob Thomas, Diane Ruggiero-Wright, Danielle Stokdyk, and Dan Etheridge serve as executive producers. Production is handled by Bonanza Productions Inc., in association with Spondoolie Productions and Warner Bros. Television.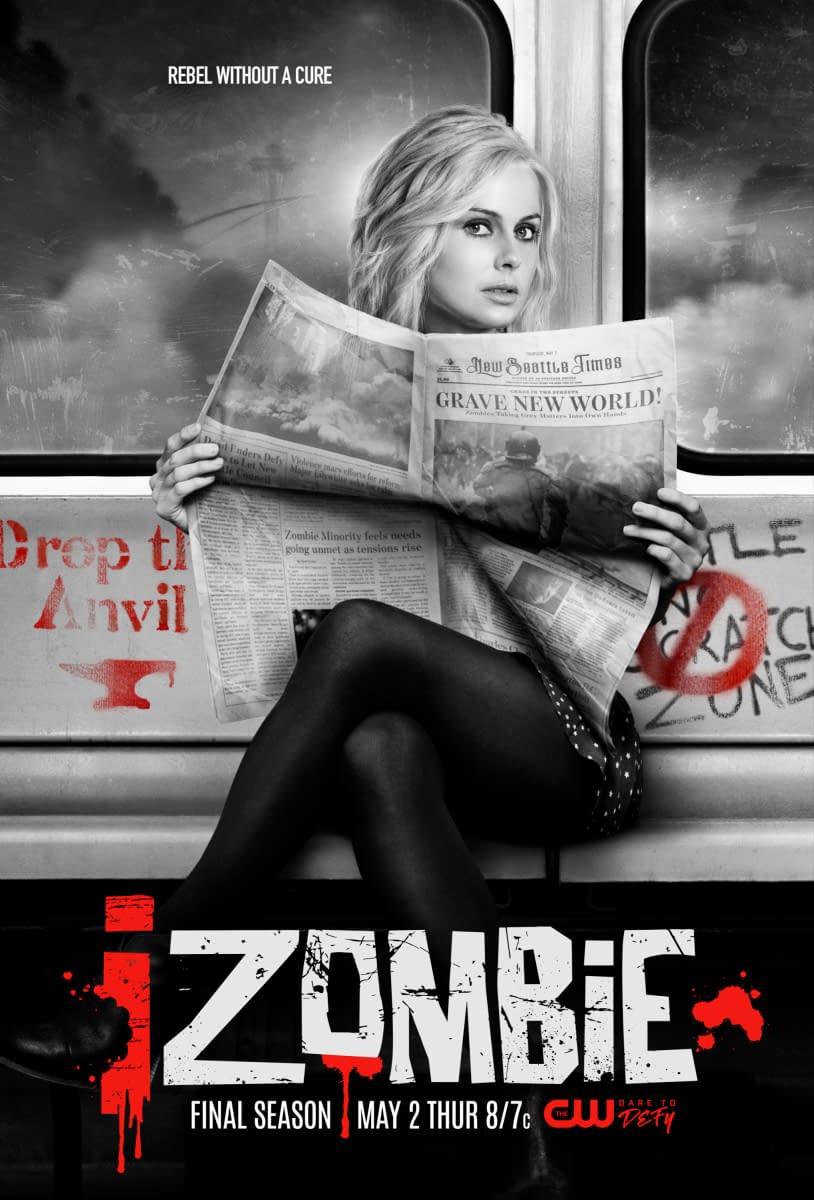 Margo Staten is a Ukrainian born, raised in Brooklyn, organically driven, coffee loving, twice-divorced mother of one baby Einstein. Has a passion for books, yoga in the park and all things 80's and New Orleans.