Jake McDorman Joins the Cast of the Murphy Brown Revival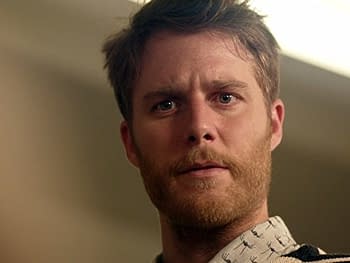 CBS' upcoming revival of their late 80s / early 90s series Murphy Brown will feature Candice Bergen reprising her role as the tough-as-nails TV journalist trying to make a comeback in a very different new climate. And in the 30 years since the show originally debuted, the character had a son who is now all grown up. TVline reported that Jake McDorman (Limitless) has been cast to play Avery, who has himself become a journalist, following in his mother footsteps, with her competitive spirit and quick wit… bit is every bit a millennial.
The series will also be bringing back a few other original cast members including Faith Ford (Corky), Joe Regalbuto (Frank) and Grant Shaud (Miles). Joining them will be Nik Dodani (Atypical) who will be playing Pat, the director of social media who is assigned to bring Murphy and her friends up to speed in the 21st century.
Of the other original series regulars, two have since died… Robert Pastorelli in 2004 and Pat Corley in 2006. The other, 82-year old Charles Kimbrough who played Jim Dial has not been working much in the last 15 years, other than lending his voice to a video game in 2012.
McDorman appears to be the only person taking over a role from the original series. The baby versions of Avery Brown were played by Dyllan Christopher and then later by Haley Joel Osment.
The series is planned to be 13-episodes and is being shephereded by series creator Diane English.