"Jessica Jones" Season 3 Drops TODAY with New Trailer
Bleeding Cool's television editor, guru, and all around pizza fan predicted that the third and final season of Jessica Jones would drop today. No one should ever question Ray when it comes to television schedules. Jessica Jones, season the last, is live and ready for you to binge.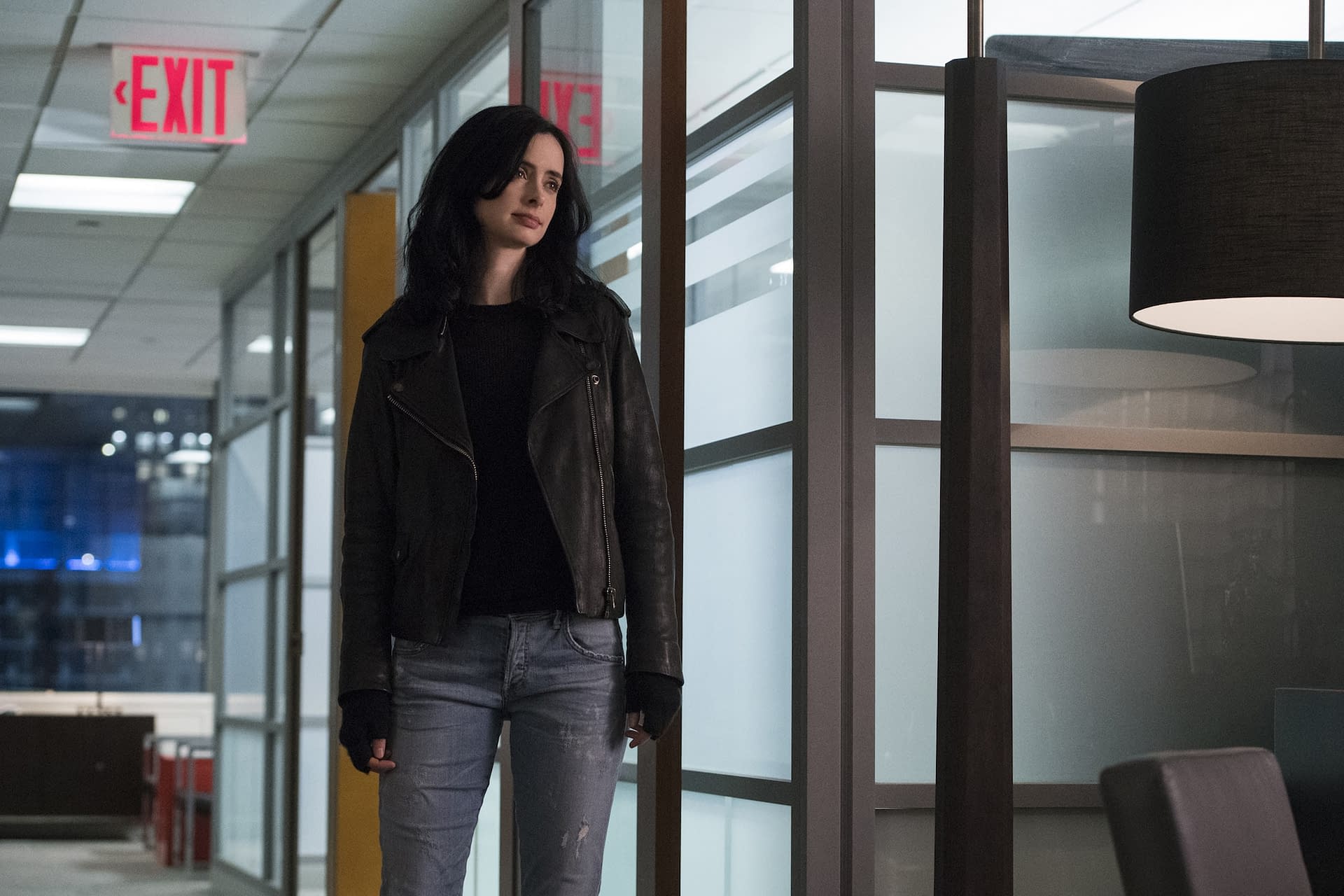 When Jessica Jones (Krysten Ritter) crosses paths with a highly intelligent psychopath, she and Trish (Rachael Taylor) must repair their fractured relationship and team up to take him down. But a devastating loss reveals their conflicting ideas of heroism and sets them on a direct collision course that will forever change them both.
Here's a look at the latest trailer to drop for the latest season of Jessica Jones:
Jessica Jones joins fellow Marvel-based Netflix shows Daredevil, Luke Cage, Iron Fist, The Defenders, and The Punisher on the cancellation scrap heap, which started shortly after Marvel's parent company, Disney, announced that they would be launching their own premium streaming platform.
The first season of Jessica Jones was intense and intricate, with the super-powered Private Investigator coming face to face with her own personal demon, Kilgrave (David Tennant). The series also introduced comics super hero Luke Cage (Mike Colter) to the Netflix corner of the Marvel Cinematic Universe.
The first season was widely applauded for its gripping performances from Ritter and Tennant, and a second season followed closely behind. While the second season wasn't quite as engaging as the first, Netflix was quick to order a third season.
This latest season of Jessica Jones finds the weary P.I. facing off against one of her toughest foes yet, a villain who is threatening to expose her as a fraud.
This last season is going to be pretty tough to watch, since it's the end of the Netflix run of Marvel properties, which have been, with the exception of Iron Fist and a good chunk of The Defenders, a lot of fun to watch. It's going to be a while before we'll see these characters again, if ever, and that's a shame. The talent attached to the Netflix Marvel shows were fantastic in their roles, and embodied those characters perfectly.