Hopefully by now you're aware that HISTORY's Vikings returns this week for the beginning of the second half of season 5 (called season 5b).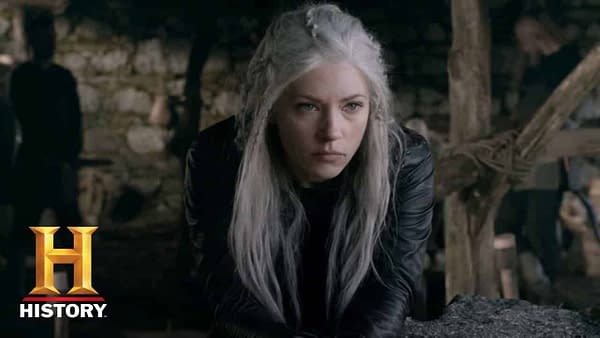 What we have here is a sneak peek of the premiere episode where defeated Queen Lagertha (Katheryn Winnick) is confronted with the knowledge that Ivar (Alex Høgh Andersen) is coming to Kattegat to claim his new seat, and that she and her inner circle of Bjorn (Alexander Ludwig), Ubbe (Jordan Patrick Smith), Torvi (Georgia Hirst) and Heahmund (Jonathan Rhys Meyers) must leave or face the consequences.
Vikings returns on November 28th for the continuation of season 5 on HISTORY, keep an eye out for our interview with Rollo (Clive Standen) later this week.
Enjoyed this article? Share it!