Legends of Tomorrow Season 3: Answer to the Black Canary Image from this Weekend
Seems we already have an answer to by question this morning about the image of Caity Lotz in the original Black Canary outfit she posted over the weekend thanks to a new clip from DC's Legends of Tomorrow. The answer is below and a bit of a spoiler if you don't watch the trailers….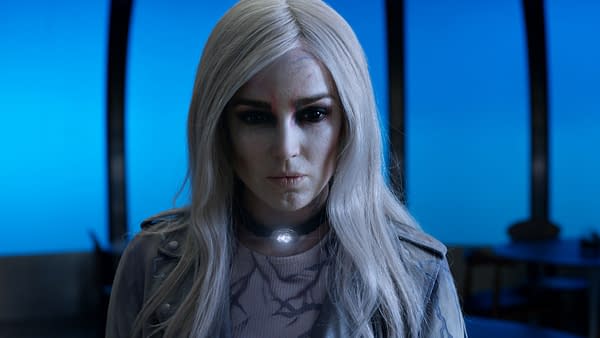 In the clip below we see that Sara starts hearing a high pitched wailing and follows it back to the lock box that holds the Death Totem. Once she opens the box, the totem stops, but out of the shadows steps a version of herself from right after she died, dressed how she died… as the Black Canary. She tempts herself with the totem, telling about all the things she could do like bring back her sister Laurel and how to defeat Mallus, each totem will need a bearer, and who better for the death totem than someone who has died and come back? And we can tell from the picture above that the CW released… her using the totem is not a good idea since Mallus can control her. No wonder John Constantine (Matt Ryan) returns tonight.
DC's Legends of Tomorrow airs tonight at 8 PM on the CW.