Legends of Tomorrow Season 4: You Can Expect Fighting and Betrayals
Earlier this week it was announced that Marc Guggenheim was stepping down as co-showrunner for Arrow and DC's Legends of Tomorrow to be a story consultant. The move makes Phil Klemmer sole showrunner. He's been with the series from the beginning, previously working on Chuck, Political Animals, Golden Boy, The Tomorrow People, and Forever. So there is not doubt that the crew of the Waverider is in good hands.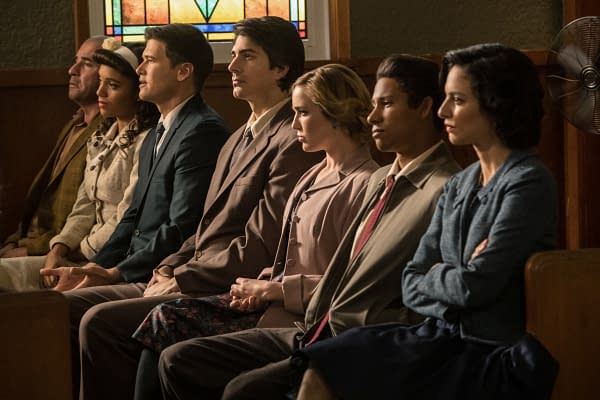 But he's already making plans for shaking things up a bit among the Legends. Klemmer told TVLine:
I think we're ready to maybe have some real betrayal within the ranks of the Legends. Things have gotten really tranquil, so next season I do want the Legends to sort of turn against their own. And I don't want these to be cosmetic plot shifts, I want them to have consequences that will be lasting and that will affect the DNA of the show.
Adding John Constantine (Matt Ryan) and Ava Sharpe (Jes Macallan) as series regulars should definitely up the drama level, especially since both of them got involved with Sara Lance (Caity Lotz) during last season.
Legends of Tomorrow wrapped up its third season last week and will be back for more in season 4.