Legends of Tomorrow Season 3: Who's Going to Use All of These Totems?
We've learned over the last few weeks of DC's Legends of Tomorrow, that the key to defeating Mallus (John Noble) are the six totems. The Legends have the Earth and Air totems while Damien Darhk (Neal McDonough) has the Spirit, Fire, and Water totems… even though the fire totem is shattered. That just leave the mysterious sixth totem — and who will end up using them. We have some answers to that in a new synopsis for the upcoming episode 'Necromancing the Stone', but spoilers below.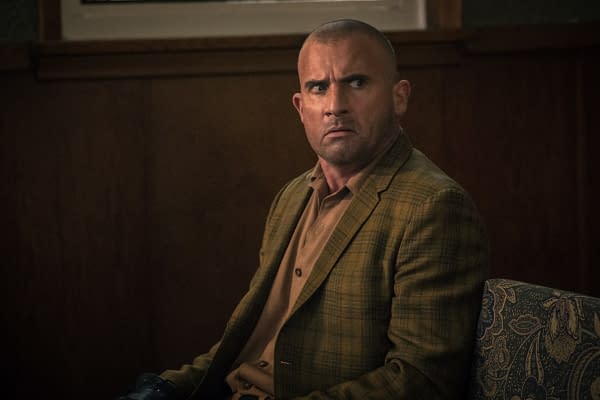 We learned from the 'Amazing Grace' (314) synopsis that the sixth totem is the Death Totem, and we know that Matt Ryan will be as John Constantine back for 315, which we have the synopsis below for.
THE POWER WITHIN — When Mallus' power over Sara (Caity Lotz) resurfaces, she unwittingly becomes the bearer of one of the Totems. Rory (Dominic Purcell) must conquer his dark side in order to wield his own Totem power to help save the crew. Meanwhile, Agent Sharpe (guest star Jes Macallan) notices that something is wrong and recruits someone unorthodox to help. Brandon Routh, Nick Zano, Maise Richardson-Sellers, Keiynan Lonsdale and Nick Zano also star. April Mullen directed the episode written by Grainne Godfree & Morgan Faust (#315). Original airdate 3/19/2018.
This could go a lot of different ways here. Right now they only have the Air and Earth totems. Maybe they get the Death totem and then Sara makes sense to wield that one as she was once dead. Rory could use the Earth Totem, but he seems more likely to use the Fire Totem. And if he does use the Earth Totem, does that leave the Fire Totem open for Jax (Franz Drameh) to use in the season finale.
DC's Legends of Tomorrow airs Mondays at 8 p.m. ET on the CW.