Lucifer's Tom Ellis and Other Future Stars Who Guested on Doctor Who
Doctor Who is one of those British shows where virtually every actor who's anyone will have been guests on it at one point. The other two are Bergerac and Game of Thrones, which looked set to have employed virtually every actor in the UK before it ended. A lot of current stars were on the show back when they were jobbing actors, including Tom Ellis of Lucifer. Here's a list of five stars who got their breaks on Doctor Who. There are quite a few more, and this is just a taster.
Freema Agyeman
Freema Agyeman was not a guest on the show. She became the co-star when Billie Piper left. Martha Jones was her first significant role on TV, and she has gone on to play a barrister in Law & Order UK, which was run by Chris Chibnall before he went on to create and run Broadchurch and Doctor Who.
She also went to the US to star in The Carrie Diaries on The CW, a lead role in the Wachowskis and J. Michael Straczynski's Sens8, and is currently a lead on NBC's New Amsterdam.
Tom Ellis
Tom Ellis has achieved massive popularity and stardom playing the TV version of Neil Gaiman's Lucifer, which spun off from the Sandman comics.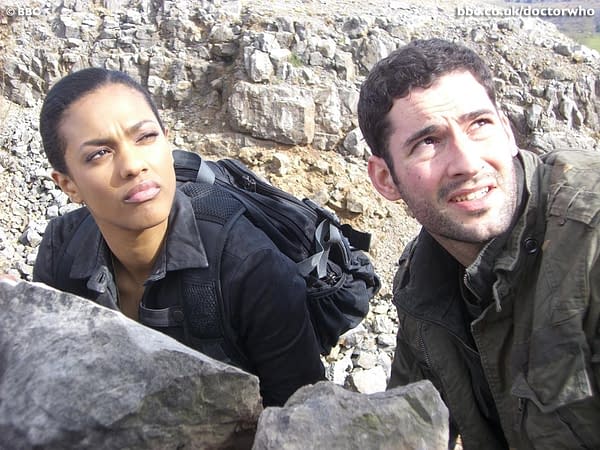 Ellis already had a thriving and prolific career appearing in over a dozen shows on British TV before he guested on Doctor Who as a possible love interest for Martha Jones when the world was under the rule of The Master. He went on to 20 more shows in both the UK and US, including six series of the sitcom Miranda, before hitting it big as Lucifer.
Gugu Mbatha-Raw
Gugu Mbatha-Raw seems to be heading for stardom in Hollywood now, appearing in prestigious like Apple TV +'s The Morning Show and getting awards buzz. Back in 2007, she was a semiregular on Doctor Who playing Martha Jones's kid sister in Freema Ageman's one season on the show.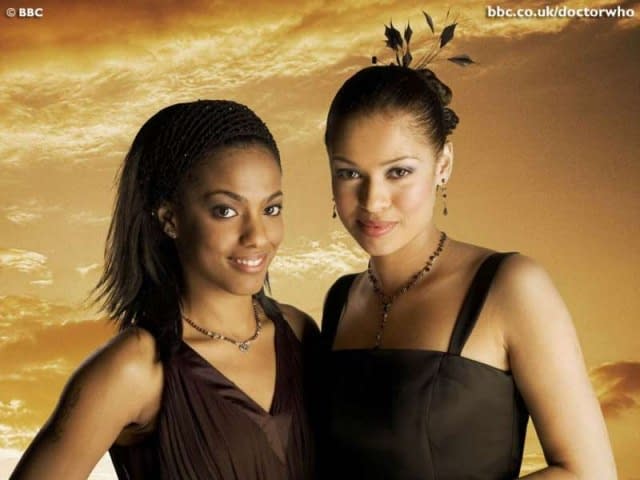 After she left Doctor Who, she seems to have made careful choices in film and TV work, not a low-budget thriller or slasher film insight on her filmography. She has been on Black Mirror, the cult superheroine movie Fast Color about three generations of African-American women with powers, and of course The Morning Show.
Carey Mulligan
Carey Mulligan appeared in "Blink," the episode was written by future showrunner Steven Moffat, one of the most popular episodes in the show's history, which reputedly clinched him the job as Russell T. Davies replacement.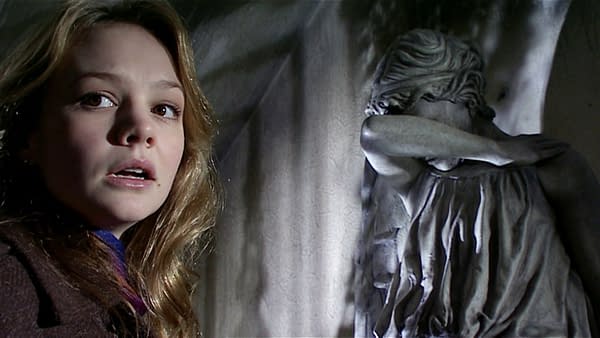 It introduced the Weeping Angels in a mostly Doctor-less episode. Mulligan carried the entire episode on her shoulders as a bystander caught in a timey-wimey mystery only the Doctor can save everyone from. Mulligan got a lot of attention as pretty much the star of "Blink" but turned down an offer from Moffat to be the next Companion when he took over the show. She seemed to disappear from view after that. It turns out she was off to Hollywood and also planning for a career in prestigious movies and TV shows as well. She appeared in An Education, Drive, Never Let Me Go, The Great Gatsby, Inside Llewyn Davis, Far From the Madding Crowd, and Suffragette.
Christine Adams
Christine Adams deserves mention because she has had a prolific career since the 1990s. Her appearance in one episode in the 2005 return of Doctor Who was only one of many spots on various shows before she went to the US and got much more varied and interesting roles than she was getting in UK Television. Her most recent success is as Lynne Pierce, the wife of Jefferson Pierce on the CW's Black Lightning, which is still going strong, and a show of the moment, a political superhero series steeped in the BLM movement.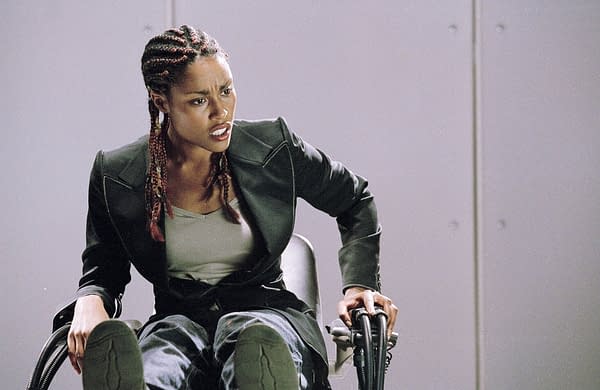 What's notable here is four of the above future stars all appeared in the same 2007 season of Doctor Who, David Tennant's second season as The Doctor. The show was a launchpad for at least two of them. The other takeaway here is that roles for actors of colour are still very limited in the UK, and so many of them have ended up finding greater success in the US. There's a long list of British actors of colour currently starring in US TV shows which would not have gotten their roles on British shows because they're not being written there.