"Marvel's Agents Of S.H.I.E.L.D." Season 6, Episode 6 "Inescapable" – Can FitzSimmons Trust Their Reunion? [PREVIEW]
On ABC's Marvel's Agents Of S.H.I.E.L.D., the ongoing love story between super-science geeks Leo Fitz (Iain De Caestecker) and Jemma Simmons (Elizabeth Henstridge) has been a case study in poor timing and worse luck. After years of will-they-or-won't-they teasing by SHIELD's writers, the fan-favorite characters finally got together. Only to then be torn apart by story arc after story arc, culminating in the dramatic separation of the two by time and space at the end of Season 5. Simmons has spent the first five episodes of the show's sixth season searching for the man she loves. Now, finally, it looks like FitzSimmons will be reunited in this week's episode "Inescapable." But just like everything else with FitzSimmons, their reunion will not be more complicated than it seems.
Possible spoilers and misdirections below…
https://www.instagram.com/p/By6YY4DITiI/?utm_source=ig_web_copy_link
Marvel's Agents of S.H.I.E.L.D. season 6, episode 6 "Inescapable": They've fought through space, time and alternate realities to find each other, and now, closer than ever, only their own demons can stop FitzSimmons' reunion. Written by DJ Doyle and directed by Jesse Bochco.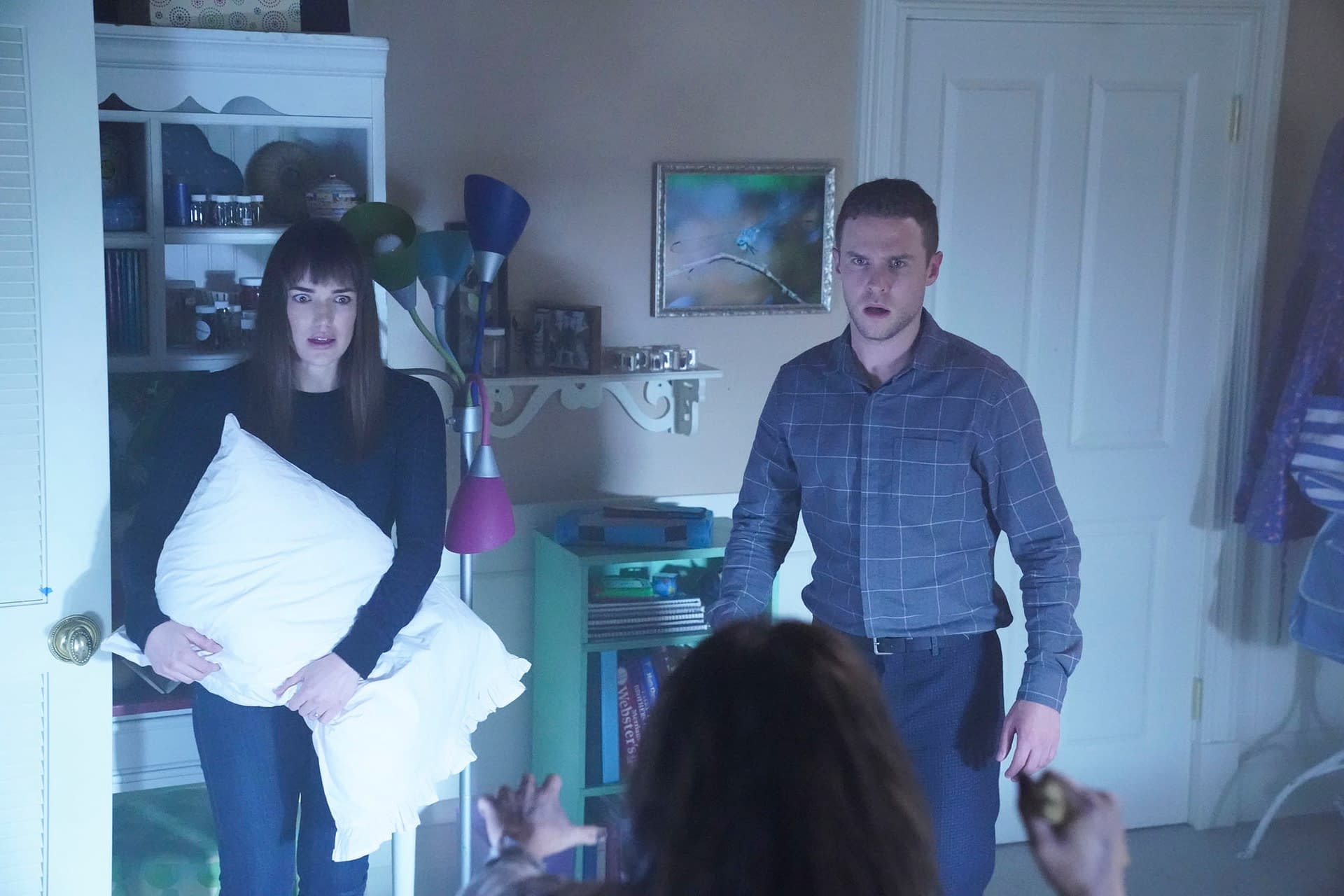 When we left our poor, tortured scientists last week, Jemma agreed to help the Chronicoms in order to reunite with Fitz and release Daisy (Chloe Bennet) to return to S.H.I.E.L.D. However, before their long-awaited reunion can occur, Enoch subjects Fitz to some sort of gas. From the images released by ABC (featured throughout this article) and the preview above, we have some strange glimpses of what comes next. We may not know exactly what is in store for FitzSimmons, but it is not going to be sunshine and roses.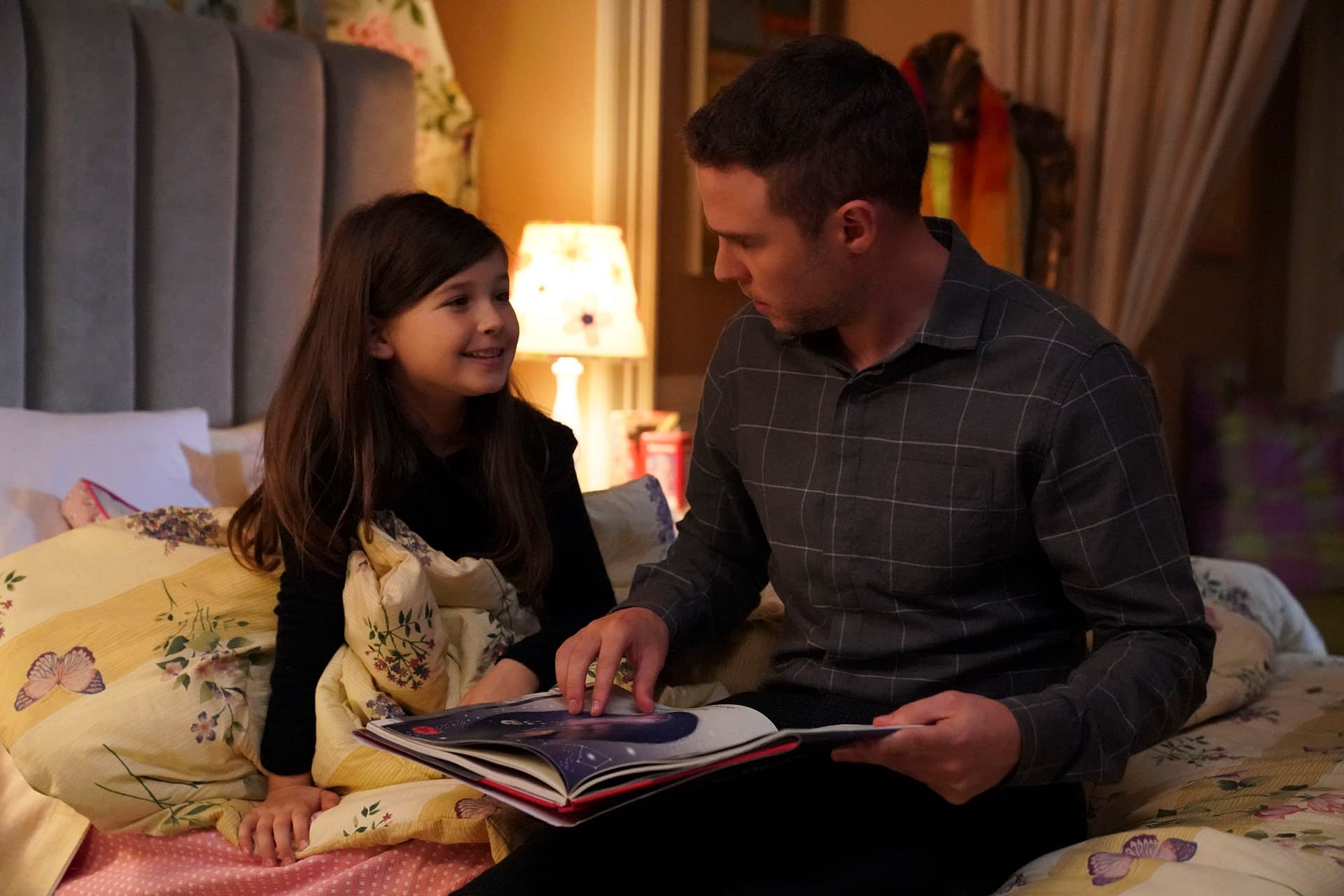 Starting with the preview clips, we begin to see a theme to the images and experiences that Fitz is subjected to. We see evil Hydra Fitz from the Framework interspersed with happy FitzSimmons history. There are horror-film images that Jemma seems to recognize as well as torturous scenes of FitzSimmons seemingly plugged into the Framework.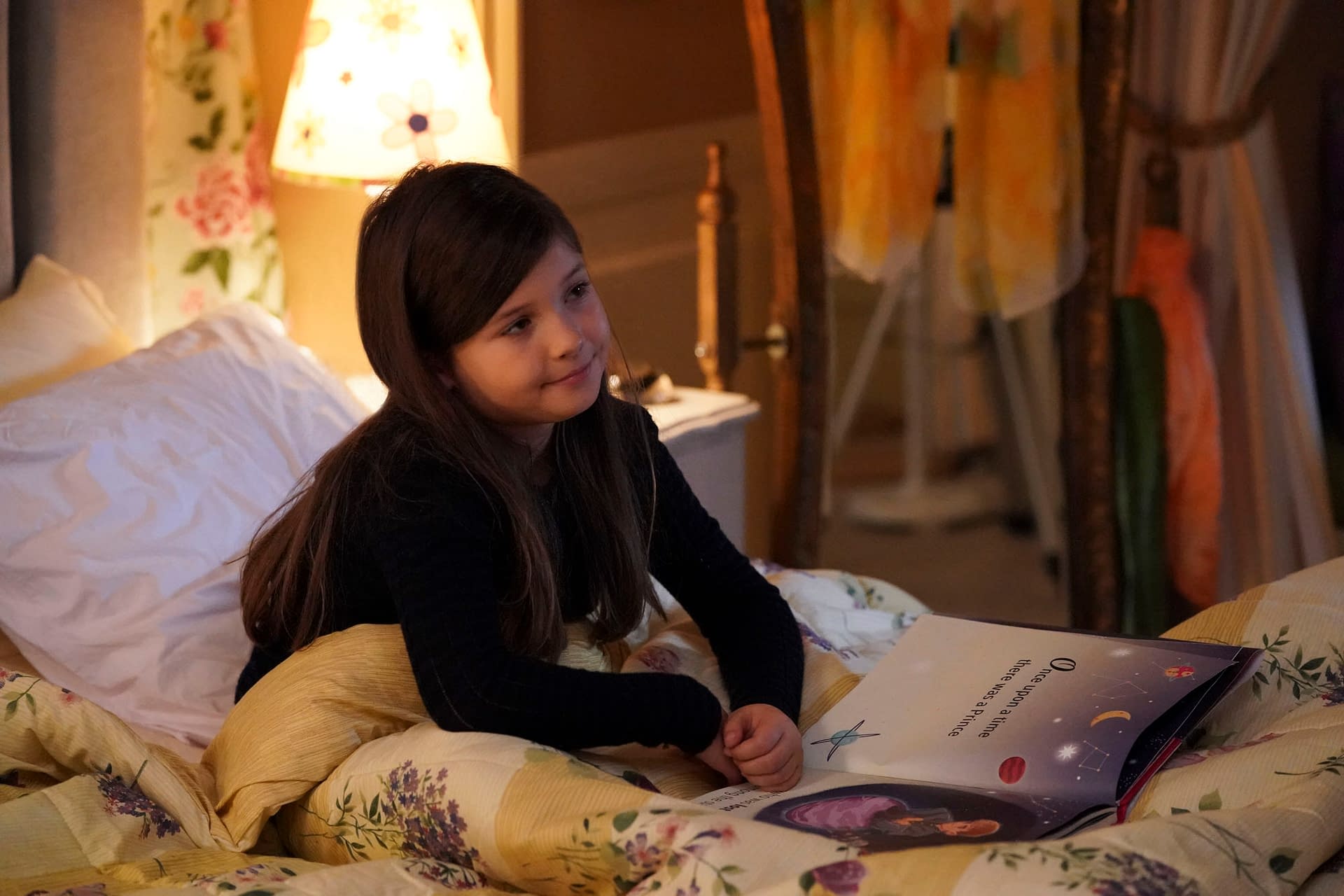 In the promo images released by the studio, we see a small girl played by actress Ava Mireille. Fitz seems to be in her bedroom reading her a story about a prince. While set clues aren't very helpful, and don't provide timeline information, it is possible that the little girl is supposed to be a young Jemma. But that doesn't explain why Fitz would be talking to a past version of his current love.
Are these memories? Is this some sort of spirit quest? Is this a consequence of Fitz being displaced from time and space? It is anyone's guess.
Given the images and the fact that it looks like the little girl's book is about FitzSimmons' love story, I'm going with some sort of fever dream/nightmare. It appears that the gas is making Fitz work out the trauma, trials, and tribulations of his past with Jemma, as well as his own personal baggage.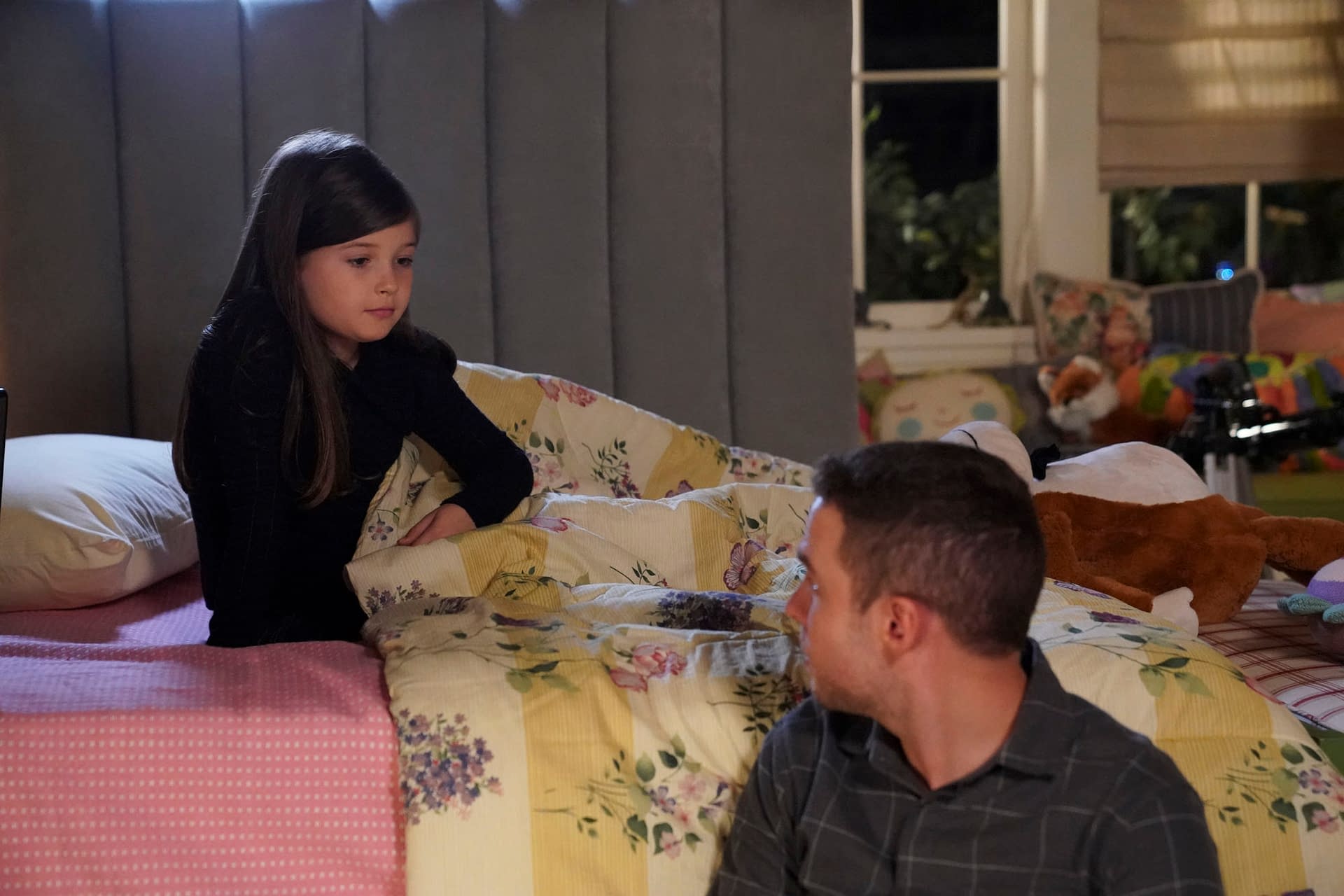 Ultimately, we will have to wait for Friday night to find out what is really going on. However, if we are bait-and-switched once again, and FitzSimmons aren't really reunited, there are going to be a lot of angry 'shippers out there – me included. At some point the SHIELD writers need to stop torturing these love birds. The again, look what they have done to May (Ming-Na Wen) and Coulson (Clark Gregg).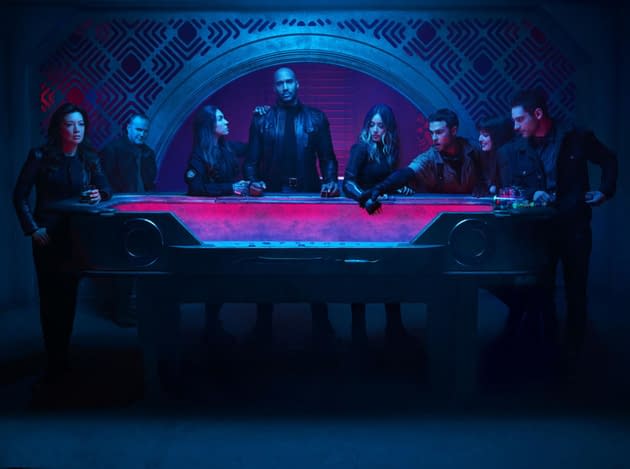 ABC's Marvel's Agents of S.H.I.E.L.D. "Inescapable" airs Friday, June 21, at 8 p.m. ET.