MLB 2018: Nobody Can Hang With Houston – Who Will Finish Second in the AL West?
MLB Baseball is one week away, and we are going to take a division by division look at how we see things shaking out this year. After one of the weirdest off-seasons in recent memory, some bigger names ended up signing in some interesting places, the rich got richer, and the biggest question of all is: will anything really change?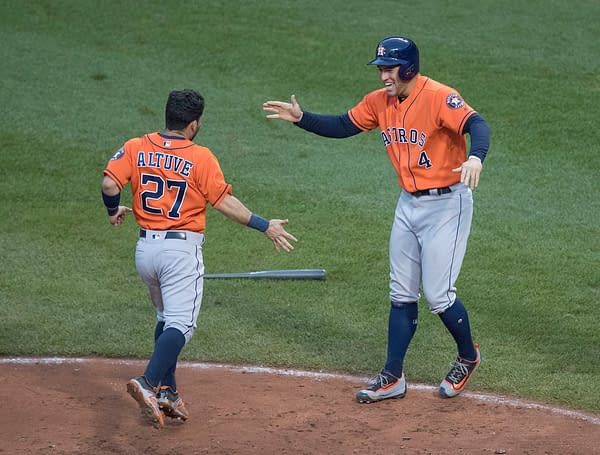 The 2017 World Champion Houston Astros look to repeat this year, and there is no reason to believe that they will not at least make it deep into the postseason. They won 101 games last year, won the West by the All-Star break and finished 21 games above the second place Angels. Not only are they returning basically the same team unchanged — they got better. They acquired another top of the line starter in Gerrit Cole from the Pirates to go along with Dallas Keuchel and a full season of Justin Verlander. Carlos Correa and reigning MVP Jose Altuve will threaten for that award, and with Alex Bregman, George Springer, and Yuli Gurriel (after his DL stint and five game suspension from the World Series last year) it feels like a foregone conclusion that they will be playing for the pennant in October.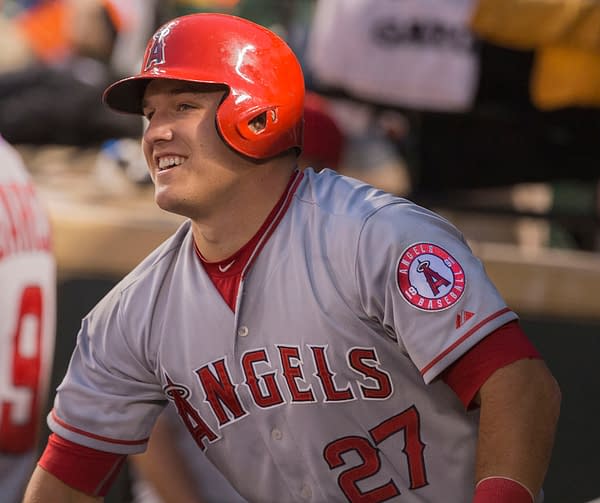 That is not to say that this division will just roll over. The other four teams all have question marks but should hang around the wild card chase for a bit. The Angels for one bolstered their lineup, trading for Ian Kinsler and signing Justin Upton to a new deal, signing shortstop Zack Cozart, and oh yeah — they added Japanese Phenom Shohei Ohtani, who will attempt to play both ways.
The biggest question mark for them will be their pitching. After a pretty awful spring, one wonders how long it takes the Angels to sit Ohtani down and have him focus on just pitching. If they do that, he will be a great top/middle of the rotation guy. Besides him, Garrett Richards is solid if healthy, Matt Shoemaker is an innings eater. Basically the whole thing rests on keeping these guys on the field to keep it from being a disaster. End of the day, this team is always worth watching to stare in awe of the great Mike Trout. He is hands down the best player in baseball, and it is a privilege to get to watch him take the field. Treasure it.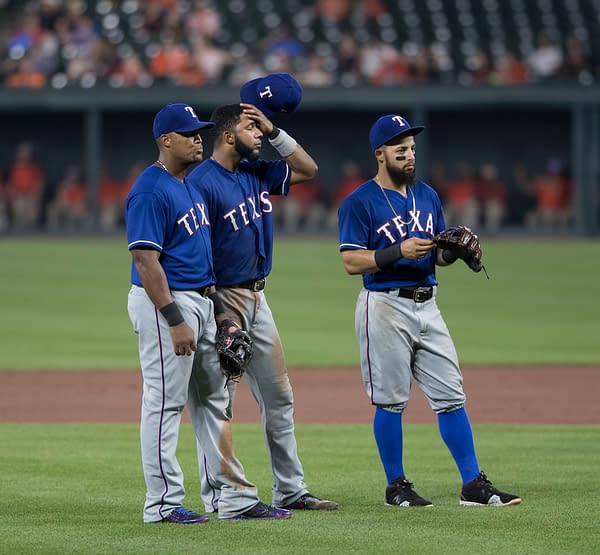 One of the middle-of-the-road teams in the division looking to make noise will be the Texas Rangers. Whether or not they can make said noise depends on a lot of factors. Their outfield with Nomar Mazara and Delino DeShields can be pretty dangerous, and the triple threat of Adrian Beltre, Rougned Odor, and Joey Gallo should be able to rake with the best of them. No, all of the questions here are in the pitching staff. There are a lot of eggs in the veterans basket, with the likes of Matt Moore, Doug Fister, and Tim Lincecum look to stay healthy and contribute; but can they? Moore was terrible in San Francisco last year, Lincecum hasn't been right in a while now, but is looking to come out of the bullpen as the teams closer. Fister has never been "the guy". Their staff will be their downfall.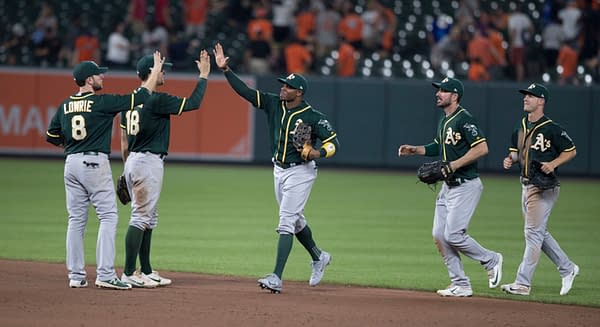 Of the five teams in the division, I love the A's. Oakland has a soft spot in my heart — they never have the highest payroll (far from it actually), but they get every ounce of talent they can squeeze out of the people the put on the field. A lot of their young talent is ready to break out, especially on the corners. Matt Olsen and Matt Chapman can pound the ball, play great defense, and have infectious attitudes. The Two Matts are joined by newly signed Stephen Piscotty looking to bounce back from some injuries, journeyman catcher Jonathan Lucroy (what a two-year span for him!), Jed Lowrie, and youngster Dustin Fowler. Pitching-wise, youngsters Sean Manaea and Kendall Graveman front a young, unproven staff of pitchers that we don't know what to expect out of. They spent a lot of time and effort on bolstering the bullpen as well, lots of guys who eat innings. I think they take a bog step this year and finish above 75 wins.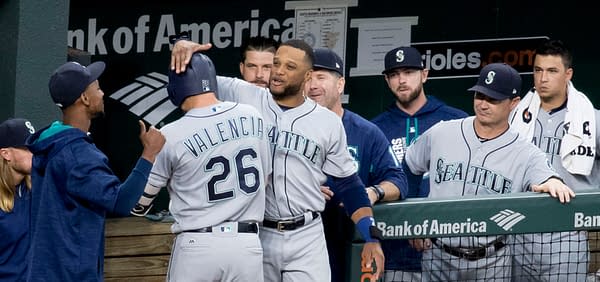 Finally, the Mariners are a mess. Some pieces are there — Mitch Haniger is great when healthy. Catcher Mike Zunino is one of the most consistent hitters in baseball, and Dee Gordon is a truly exciting player, switching to center field this year after coming over from the Marlins. The move to bring back Ichiro was to get the team some much needed good will with the fans after losing out on Ohtani. Their core players are getting old, and have unmovable contracts. Robinson Cano and Nelson Cruz, along with former ace Felix Hernandez and Kyle Seager are not what they once were (well, Seager is only 30, but has some miles on those tires). Couple all of that with all kinds of question marks like some of the other teams in the division, and the longest playoff drought in pro sports is not likely to end this year.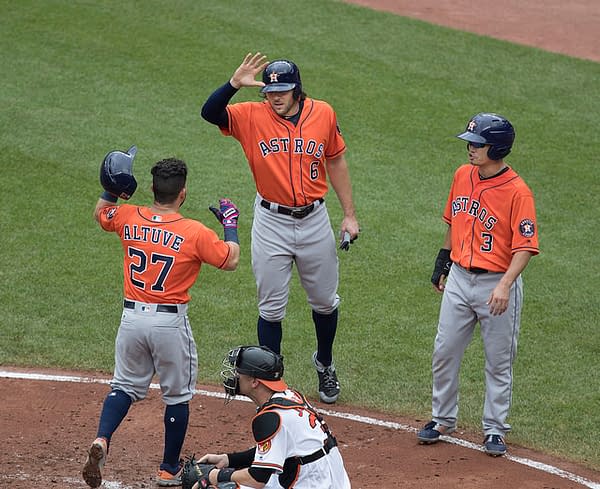 The Astros, barring a complete catastrophe, will run away with this thing. In the fight for the wild card, the Angels have a chance. The A's will be tons of fun to watch, while the Rangers and Mariners try to hang in and avoid the cellar.
Astros
Angels
A's
Rangers
Mariners