"Modern Family" S11E11 Broke Our Hearts a Thousand Ways, Left Lasting "Legacy" [SPOILER REVIEW]
This week's episode of ABC's Modern Family was unexpected and simply fantastic. It really took me by surprise in many ways—especially with how more toned down, beautiful, and heartbreaking it was – all at once. It has been incredibly hard for me to write about this episode, to be honest. I kept staring at my screen and my heart breaks a little more. It has been a while since an episode of the show hit me this hard, but I actually cried a few of minutes.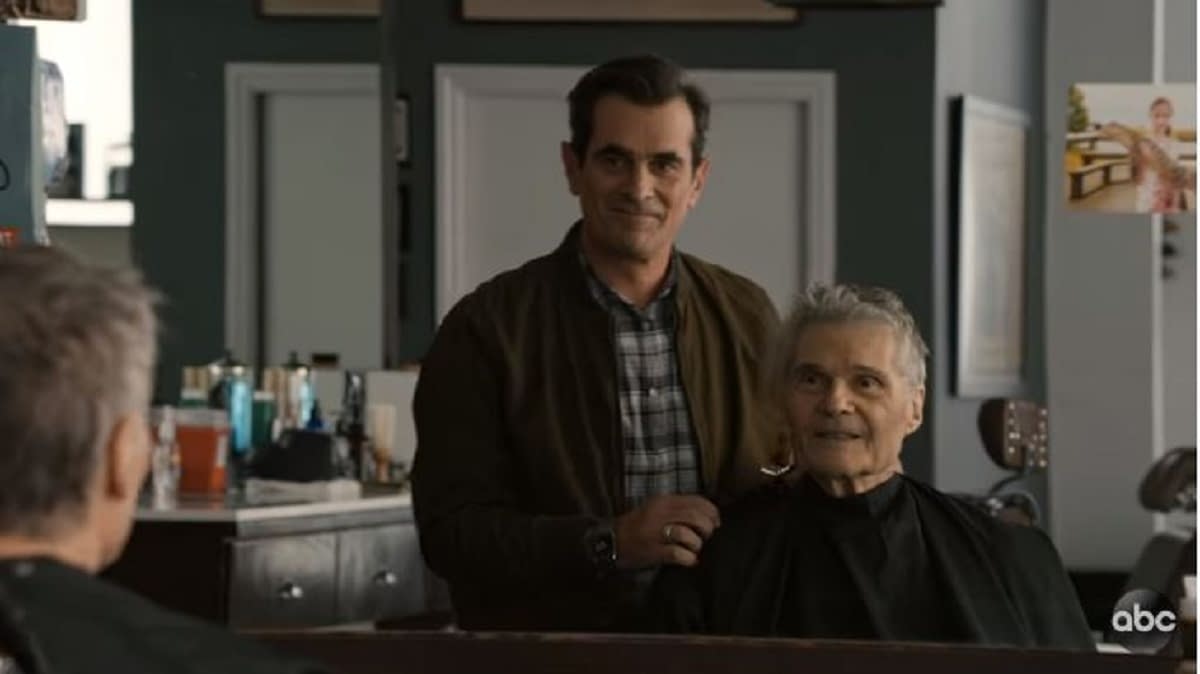 In "Legacy", we follow 3-1/2 storylines – nothing unusual. Starting with the most lighthearted, Cam (Eric Stonestreet) and Gloria (Sofia Vergara) are out with Manny (Rico Rodriguez) and Lily (Aubrey Anderson-Emmons) and as Manny faces a blast of his past, they each give him advice on how to best handle the situation. Turns out Gloria's worked best and now she helps Cam destroy his own little set back. This was a cute and silly story without hitting you over the head with dramatics or shticks. I enjoy Cam and Gloria when they get along – particularly loving Cam being able to help with Gloria's troubles selling her first home.
On the Pritchett side, Claire (Julie Bowen) and Mitch (Jesse Tyler Ferguson) were sorting through memories in Jay's (Ed O'Neill) garage in order to make space for his dog beds all while trying to piece together their own memories from events when they were kids. I truly enjoyed their journey – one that lead them to the conclusion that they were right. One problem: their assumptions were completely wrong. It was nice to see that while they thought Jay was being a stick-in-the-mud, he was trying to save his company and keep his family fed.
While they were trying to figure out his true intentions, Jay went out with Joe to teach him a valuable lesson in business. After every step goes wrong, Joe manages to surprise Jay by striking a deal with the pet-store owner: making a sale and getting a puppy thrown into the mix. It was awesome that Gloria actually took to the new puppy – proving her issue with Stella is all about jealousy.
But the best and most impactful part of this episode was Phil's (Ty Burrell) – as it tends to be. After hearing news that his dad Frank (Fred Willard) was roaming around the store he used to own, he goes to visit him to ask how he is doing. There is something about Phil and his dad that hits really close-to-home and reminds me so much of my own dad—especially in their need to make people laugh and make their days better. This time was no different. Every attempt Phil made to start the conversation, something new would be brought up. It was such a heartfelt and real storyline that kinda made me wish I could have seen more.
What I did not expect was the swerve at the end when we find out it was Phil's last time hanging out with his dad:
This episode of Modern Family had me quiet for a few minutes after, while tears were still flowing. It managed to hit every right feel and surprised me with how serious it turned without having to slap you with it. I have not felt an episode like this in a while. Excuse me while my throat chokes up a bit as it reminds us what is really important some times. It was fantastic, and frankly I am proud to see one of my favorite series reminding me why it deserves that honor.
---
---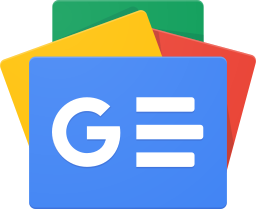 Stay up-to-date and support the site by following Bleeding Cool on Google News today!