"Mr. Robot" Season 4 "410 Gone" Gave "Domlene" What They Needed, Even If It Wasn't What We Wanted [SPOILER REVIEW]
So, this past weekend's episode of USA Network's Mr. Robot was mostly a Dom/Darlene story, which on the surface was a little annoying, but they are adorable in this episode and it was satisfying in a way that didn't quite feel satisfying, but you still knew it was best for the characters.
Have no idea what I'm talking about? You should probably watch the episode! Either that, or I should learn to write coherent English. Or you could be having a stroke. If that's the case, you should seek medical attention – especially if you smell burnt toast.
But I digress. There are MAJOR SPOILERS, the episode was oddly and unexpectedly cute and led to some good decisions for both Dom and Darlene, and all around it was just full of post-holiday happy. Oh, and extra bonus?
We got Leon back, fam!
He's gone full independent contractor and his only loyalty is to the almighty paper and I love it. He imparts some of that fantastic wisdom from the shadows where nobody expects it, like Dmitry Dokhturov. What? War and Peace is an undeniable classic, all about relatable sh*t deep down. Ain't nobody read anymore.
Moving on, the whole last act of the episode felt like a rom-com or the end of a Lifetime romance film and I'm sort of here for it. Well, except for the very end – not exactly a happy ending… or is it? In case you need a refresher, Dom got on the plane to Budapest and Darlene had a panic attack at doing something alone, so she didn't go.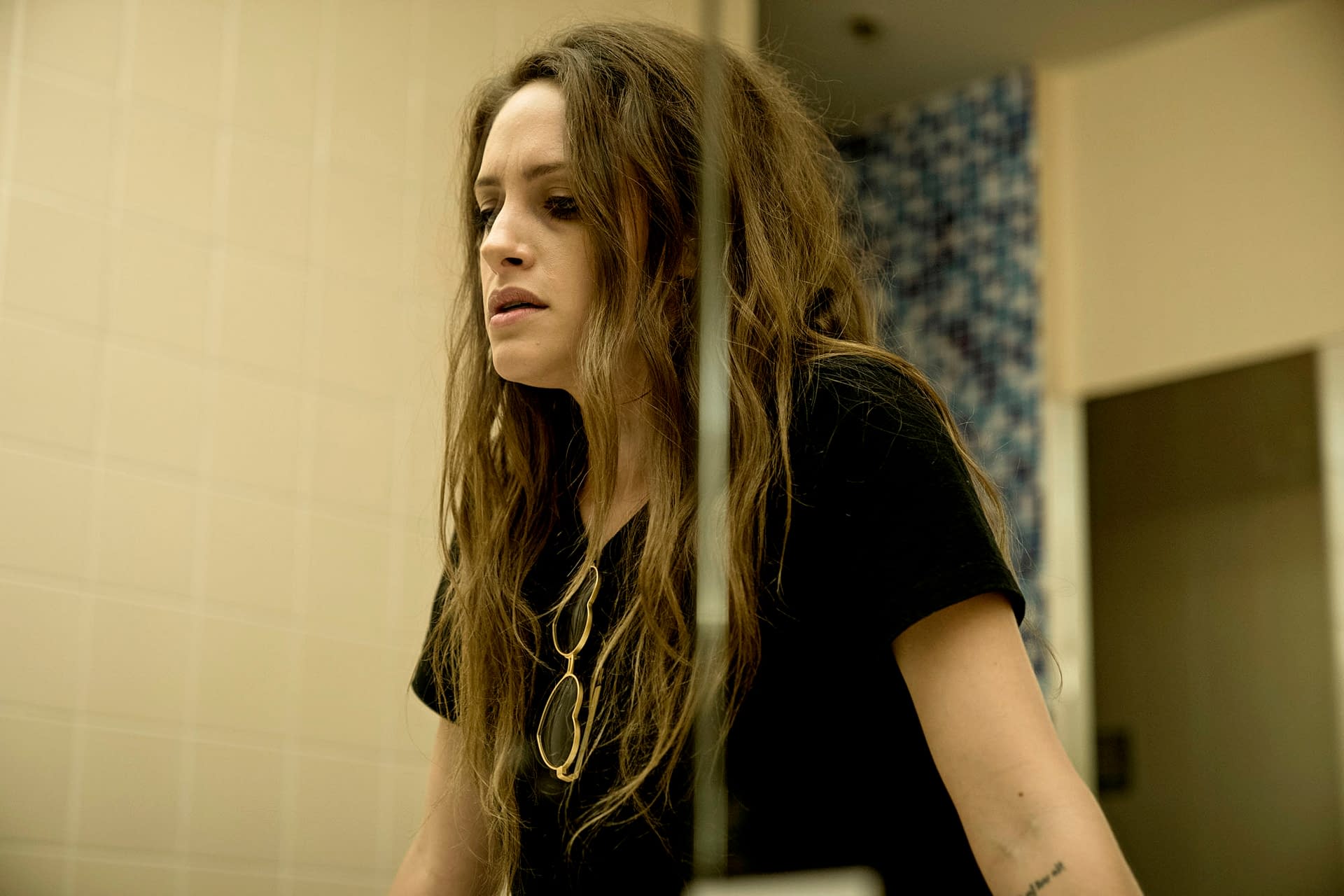 Hilarious quirk: if only she had waited it out another 20 seconds, everything would have been fine and our favorite problematic couple (yeah, I said it. They're not really good for each other right now.) would have been happily en-route to Hungary. But, that's life, I suppose. You so desperately want a happy ending but free will gets in the way of that. Both of their actions were so perfectly in line with their characters that I absolutely cannot wait to see how this pans out.
A vacation alone in a strange place will be good for Dom – er, Jackie. Hope she brushed up on her Hungarian! And staying at home and figuring out how to exist as a functional human within the confines of society (regular society, not f society) without the constant crutch of other people to distract her from what's going on in her brain will push Darlene out of her comfort zone and hopefully start her on a more stable path.
Darlene needs to learn how to make peace with herself, and Dom needs to learn to listen to other people and take advice.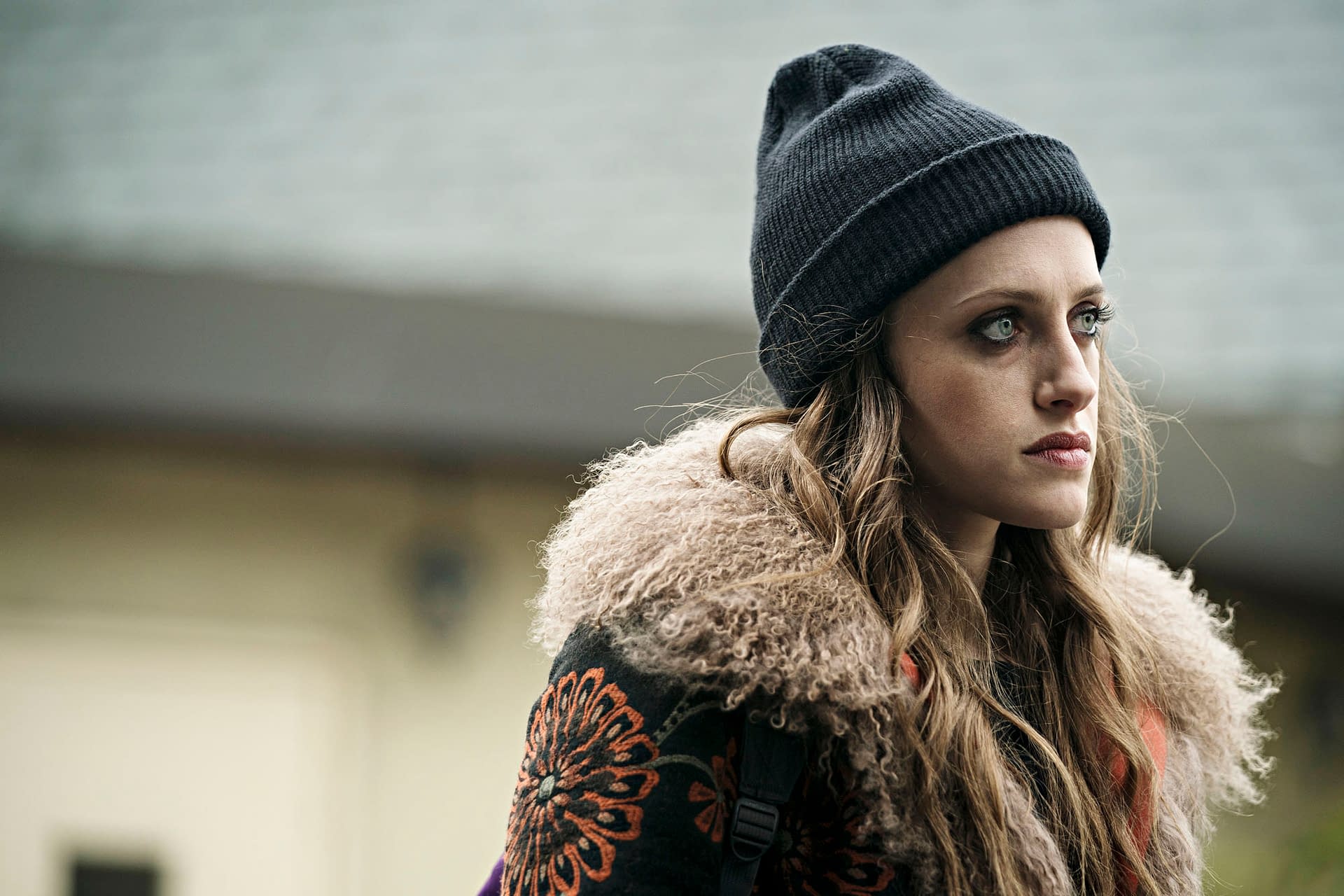 And when they meet back up, they will both be better adjusted people and in a head space where they're not slightly toxic and at each other's throats. Then they can be New York's most adorable couple, happily ever after, the end.
Except not the end, not really (not yet). Zhang is now officially out and wanted as Whiterose, the redistribution of wealth was a success and a more balanced Utopian socialist society can prevail, the project in the Congo looks like it's still on, and Elliot's still got work to do.
With only one more episode before the special two-hour finale, I'm excited to see how everything wraps up with a nice shiny bow on top. So far the final season has been a fantastic holiday journey, but I can't imagine what twists can possibly be left in this game of cat and mouse between Elliot and Whiterose.
Tune in next week for a regular episode of Mr. Robot to get us ready for the double-sized finale December 22 – only on USA Network.