"Mr. Robot" Season 4 "Conflict": A Price Gets Paid [SPOILER REVIEW]
Welcome back to another episode of USA Network's Mr. Robot. This week, we finally get the showdown we've been waiting for – er, the "conflict" we've been waiting for: Elliot vs Whiterose – in the form of the Deus group meeting.
So grab some leftover pie, get comfy, and let the grudge match begin. Do you think there's going to be a chokeslam onto a table? Perhaps someone's going to take a metal chair to the head. No? Well that's disappointing. Let's get on with it then, despite the lack of theatrics.
There may not have been a lot of WWE moves, but the drama and theatrics were certainly present.
Oh- MAJOR SPOILERS… but of course you knew that. You must know everything about Mr. Robot if you're reading this. (Shout out to the comments on last week's article calling me out for forgetting a minor character buried in an early episode. Thanks, guys! You really do know more than me – sometimes.)
So where were we? Oh yeah! Theatrics. Darlene dons the mask again and I am here for it. Nothing says "happy secret sketchy Christmas board meeting" quite like having it hacked and crashed by Mr. Moneybags, international symbol for bringing down the 1%.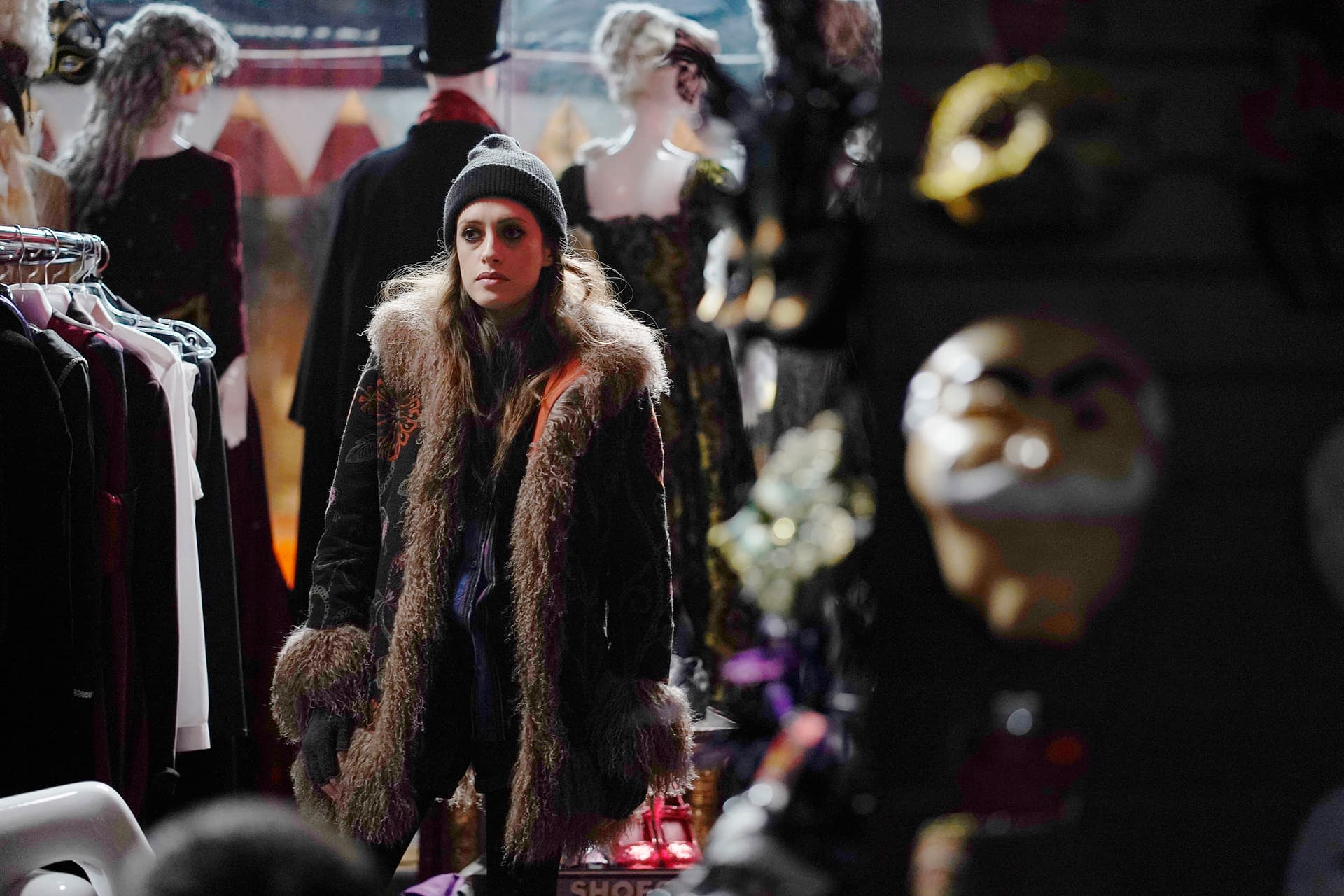 Of course, the theatrics wouldn't be complete without mentioning tipsy Phillip Price getting sassy with Whiterose. That made my episode. Of course, we all knew (and he knew, too) that he wasn't leaving there alive… and well, he kind of did – but he is definitely not alive now.
RIP… I guess? But that wasn't exactly a surprise – maybe it's just me, but I feel like he was a marked man from the second he resigned from E Corp and refused to be Whiterose's minion anymore.
Still though, his gallows humor is appreciated and will be missed. Speaking of being missed – all those rich and wealthy elite must be missing their money right about now – because Darlene and Elliot succeeded with the hack!
Duces, financial elite! Now you get to eat off the drive thru dollar menu like the rest of us.
This episode has moved the plot along where previous episodes didn't really do much for that but focused on characters instead and I cannot wait to see where it goes from here.
Now that they've finished the hack they've been working for all season…now what? Time to focus efforts on Whiterose's Congo project? Will she be brought to justice for the heavily-witnessed murder of Phillip Price?
Here's a look at next episode, "Conflict":