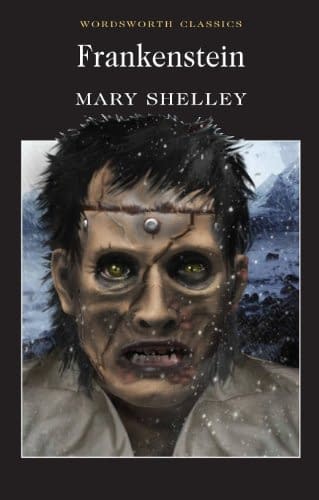 The NatGeo bioseries Genius hasn't even begun it's second season and now we're hearing who the focus will be in season three. The series takes a historical genius and presents their life over a 10-episode season showing both their younger days and later in life. Season one focused on German physicist Albert Einstein with actors Geoffrey Rush and Johnny Flynn playing the man at the different points in his life. Season two kicks off on April 24th and focuses on Spanish painter Pablo Picasso played by Antonio Banderas and Alex Rich. Now, TVLine is reporting that the third season of the series will focuse on British author Mary Shelley, author of the classic novel Frankenstein; or the Modern Prometheus.
Shelley, who lived from 1797 to 1851, had quite an interesting life. She was married to Percy Shelley and was the mother of four children, three of which died young. She was known to be friends with Lord Byron and Samuel Taylor Coleridge and was considered an early feminist.
Showrunner Ken Biller and executive producers Ron Howard and Brian Grazer will return with filming set to begin later this year.
Howard said in a statement:
Mary Shelley has inspired countless filmmakers with her tale of the wretch brought to life by science gone wrong, but very few have fully captured her insightful reflections on society in the myth she left behind. Few know of her struggles due to gender inequities, her additional writings, her influence on other historically significant individuals and society at large. Showcasing someone like Mary Shelley and her amazing intellect, compassion and fortitude is exactly what this series is for, and we are looking forward to continuing our successful partnership with National Geographic and Fox 21 Television Studios.
Shelley will be the first female to be the focus of a season.
Enjoyed this article? Share it!