'The Good Place' Season 3 Finale: A "Pandemonium" of Feels [SPOILER RECAP]
Fork, man! We just wrapped up the season 3 finale of NBC's The Good Place "Pandemonium," and it pulled no punches – including a couple of well-delivered sucker-punches to "The Feels." But let's not waste any more time and dive in the with recap.
SPOILERS AHEAD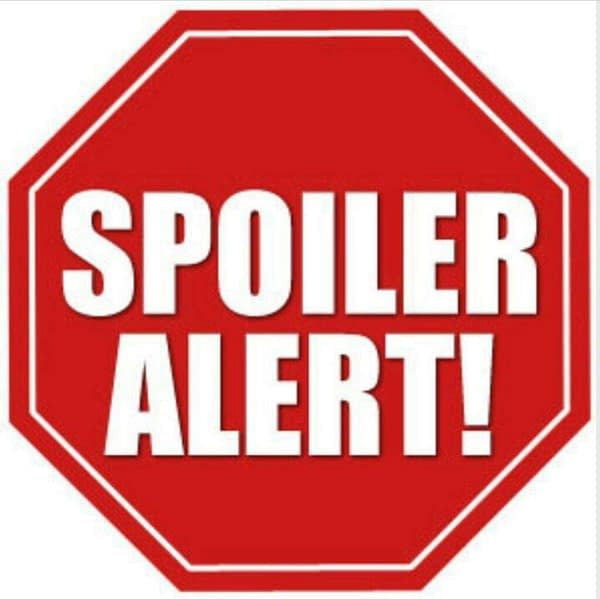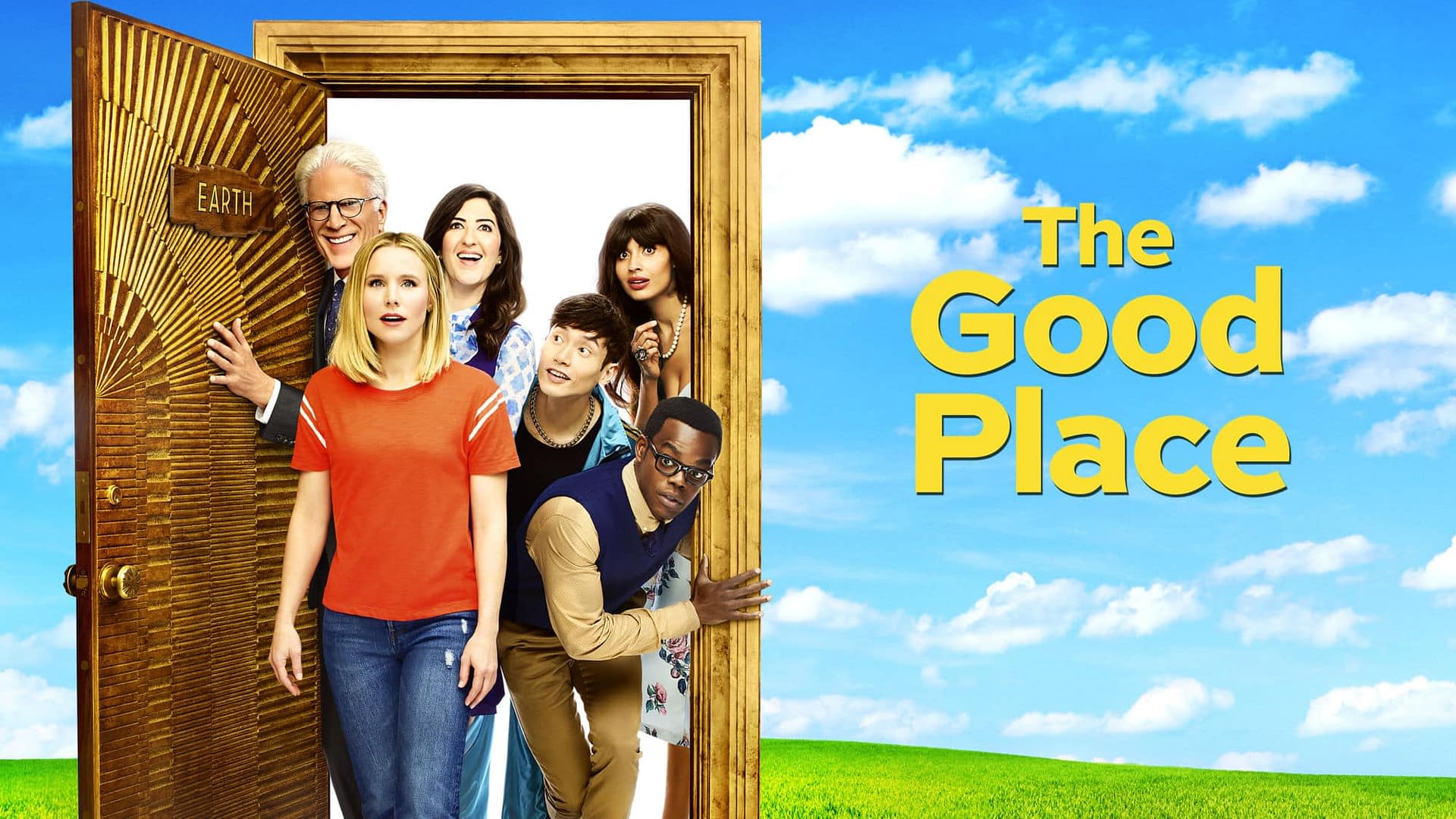 We pick up right where the last episode left off, with Eleanor (Kristin Bell) trying to get Michael (Ted Danson) to pull it together after seeing The Bad Place's plans for torturing his human BFFs. With the new human awake, Eleanor rallies the team to pull Michael together – but to no avail. So, looks like a new plan: Eleanor takes on the role of architect and welcomes John (Brandon Scott Jones) into The Afterlife and gives him a brief tour.
It's only a matter of moments before John meets Tahani (Jameela Jamil) – and we all find out who he really was on earth: the creator of a sleazy gossip blog and all around vindictive, petty excuse for a human. Understandably, Tahani freaks – but later reasons that if she reverts back to her petty self to get even with him, then the whole experiment will be for naught and she really hasn't changed. She decides to always take the high road – but we'll see how that works out for her when this story continues next season…
Jason (Manny Jacinto) and Janet (D'Arcy Carden) are still doing their thing; Eleanor and Chidi (William Jackson Harper) are also being an adorable couple as well, until trouble strikes in the form of the second human: Chidi's ex-girlfriend, Simone (Kirby Howell-Baptiste).
Yeah, the same Simone he dumped in favor of Eleanor back on Earth. Ruh-roh.
The Judge (Maya Rudolph) is called in and rules this was a dirty trick by the demons designed to ruin the experiment… but since it is not explicitly against the rules, they stay. The Judge does level the playing field a bit by having Simone's memories of all the humans erased.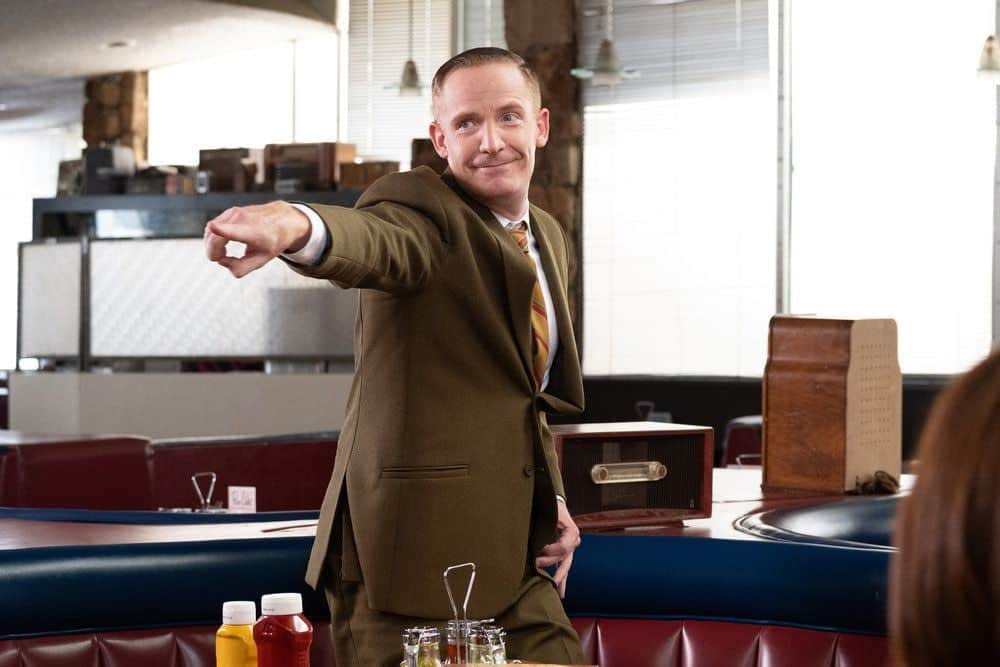 Chidi decides he still won't be able to cope with this solution and will blow the entire experiment if he has to teach ethics to his ex-girlfriend, even though she won't remember him. He announces the only way he can keep his cool in this situation is if Michael were to erase his memory back to the point before he met Simone – which would also mean erasing Eleanor and all memory of their time on earth and everything he's learned since he originally died.
Of course, this means no more adorable Eleanor and Chidi. This was the first healthy, stable relationship that Eleanor's had, and giving it up with him having zero memory of her has got to be beyond painful, especially after the truly adorable montage of cute Chidi/Eleanor moments Michael played for them as a goodbye gift.
After a sweet pep talk from Janet, heart-sick and mopey Eleanor decides that love means embracing the pandemonium – so she does, and welcomes Chidi into the afterlife.
And that is where we leave everybody for the season. Now that we're back to some form of The Good Place… anything can happen! Are you ready to embrace the pandemonium before the forking fourth season? Let us know!

Until then, here's a behind-the-scenes look at what life is like at The Good Place's "good place":
From creator Michael Schur ("Brooklyn Nine-Nine," "Parks and Recreation" and "Master of None") comes a unique comedy about what makes a good person. The show follows Eleanor Shellstrop (Kristen Bell, "House of Lies," "Veronica Mars"), an ordinary woman who enters the afterlife, and thanks to some kind of error, is sent to the Good Place instead of the Bad Place (which is definitely where she belongs). While hiding in plain sight from Good Place Architect Michael (Ted Danson – "Cheers," "CSI" – in an Emmy Award-nominated performance), she's determined to shed her old way of living and earn her spot.

The first two seasons featured surprise after surprise and twist after twist, including a world-upending season one finale that threw everything up in the air. At the end of season two, Michael appeared in front of the Judge (Maya Rudolph, also Emmy nominated) to argue that the humans may have been judged unfairly, and deserve a second chance. With a snap of her fingers, the Judge sent the humans back to Earth, in a new timeline where they never died.

Also seeking redemption, along with Eleanor, are Senegalese philosopher Chidi Anagonye (William Jackson Harper, "Paterson"), who is tortured by decision-making; elegant Pakistani-British socialite Tahani Al-Jamil (Jameela Jamil, "Playing It Straight") and dance-obsessed Floridian Jason Mendoza (Manny Jacinto, "The Romeo Section"). Michael is aided by Janet (D'Arcy Carden, "Broad City"), a human-esque repository for all of the knowledge in the universe.

In addition to executive producing, Schur also serves as writer and showrunner. David Miner ("Brooklyn Nine-Nine," "30 Rock"), Morgan Sackett ("Parks and Recreation," "Veep") and Drew Goddard (Oscar-nominated writer of "The Martian") also executive produce.

"The Good Place" is produced by Universal Television, Fremulon and 3 Arts Entertainment.