NCIS Season 16: David McCallum Inks Deal to Return
CBS's police procedural juggernaut NCIS recently got a 16th season order from the network, and along with it came the new that series star Mark Harmon had a new deal as well. That left some questions of the other original cast members — but word is now that actor David McCallum has also signed a new deal to come back and play the teams chief medical examiner, Donald "Ducky" Mallard. McCallum appeared in about half the episodes in season 15; it is expected that the 85-year-old actor will have an alleviated work load next season as well.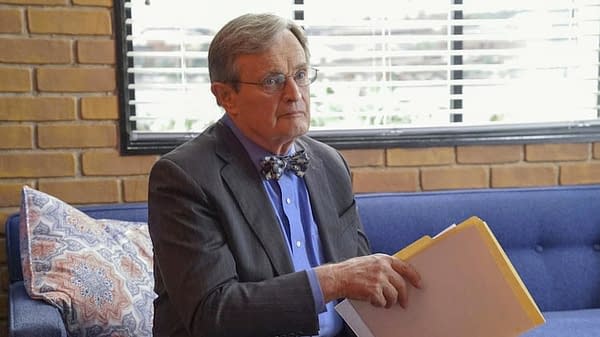 This week saw the first of a two-part episode that is a swan song for another original cast member, Pauley Perrette, who plays Abby Sciuto, leaving Harmon and McCallum the last to original members left. When the show debuted as a backdoor pilot on an episode of JAG, it featured Harmon, McCallum, Perrette, and Michael Wheatherly as Anthony DiNozzo. They added Sasha Alexander in the actual first episode as Caitlin Todd. Alexander left after three seasons and Wheatherly after 13.
McCallum has been acting for 65 years on television, film, and even lending his voice to many animation projects. Besides his role as Ducky, he may be best know for playing Illya Kuryakin in the 1960s spy series The Man From U.N.C.L.E. opposite Robert Vaughn.
All current cast members, aside from Perrette, are expected back for the new season.