Posted in: Netflix, Opinion, streaming, TV, TV | Tagged: 1899, Another Life, Cursed, Fate: The Winx Saga, inside job, netflix, Raising Dion, resident evil, the midnight club, warrior nun
---
Netflix is Cancelling Your Favorite Shows & It's All My Fault!
Netflix keeps canceling shows. If you have a favourite series on the streamer that you're sad to see get nixed? Well, it MIGHT be my fault...
---
I have a confession to make: if you have a favourite show on Netflix that got cancelled, it's all my fault. 1899, Warrior Nun, Blockbuster, Inside Job, The Bastard Son and the Devil Himself, The Midnight Club, The Imperfects, Partner Track, Fate: The Winx Saga, Resident Evil, First Kill, The Midnight Gospel, Raising Dion, Pretty Smart, Archive #1, The Babysitters Club, Another Life, Cursed, all those expensive, lovely Netflix shows were cancelled, and it's all my fault!
Yup, I admit it! All these shows were canned because of me! How? Because either 1) I didn't bother to watch them, or 2) I only put them on for a few minutes before getting bored and giving up. Thanks to me, Netflix canned all these shows! If you're angry or sad about the loss of your favourite new show, I am to blame. I mean, that makes about as much sense as any other reason we're given (or not given) for shows going one-and-done in the land of streaming…
Netflix works in mysterious ways, they don't tell us why they cancel shows, but many outlets have hazarded a guess. For a show to truly succeed on Netflix, it has to be watched for a bazillion hours for at least a month to be one of the top three shows on the streamer, be talked about endlessly on social media and entertainment magazine outlets and blogs and become memes. In other words, it has to become an obsession in the minds of teenagers and college students and twentysomething viewers for months. That's a tall order for any show. It's not like network television shows that depend on viewership numbers and advertising dollars. None of their shows is truly safe. Stranger Things is heading into its final season anyway, but so many other shows that had fan followings have been suddenly cancelled. In 2022, the biggest suspense drama on Netflix has been waiting to hear if The Sandman had been renewed after being their number-one show for a whole month.
For a show to succeed on Netflix, you have to stream it from beginning to end, preferably in the first week of its premiere. And then you should stream it again from beginning to end! It's practically a full-time job to keep a Netflix show going! At this rate, Netflix should be paying me to watch their shows. Hell, I don't even have to watch them, just put them on and leave them on while I get on with my life. But what if I'm not feeling it? What if I want to go outside for a few hours? What if I want to, like, meet other humans outside of my house?
Netflix is… a streaming service. You can find it on the internet.
---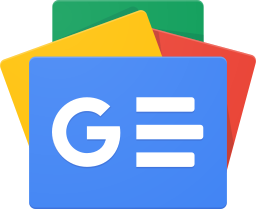 Stay up-to-date and support the site by following Bleeding Cool on Google News today!