Posted in: Conventions, Netflix, TV, WonderCon | Tagged: daredevil, iron fist, Jessica Jones, luke cage, Marvel Netflix, Marvel TV costumes, Marvel TV makeup, Sarit Klein, sigourney weaver, Stephanie Maslansky, the defenders, wondercon
---
A Chat With Netflix Marvel Series' Costume Designer Stephanie Maslansky and Makeup Head Sarit Klein at #WonderCon
Marvel has a whopping 6 Netflix superhero tv shows right now with the team of costume designer Stephanie Maslansky and makeup designer Sarit Klein handling the majority of them.
We were lucky enough to get some time to chat with both the creative department heads at WonderCon 2018, covering the bases for Jessica Jones, The Defenders, Iron Fist, Luke Cage, and Daredevil.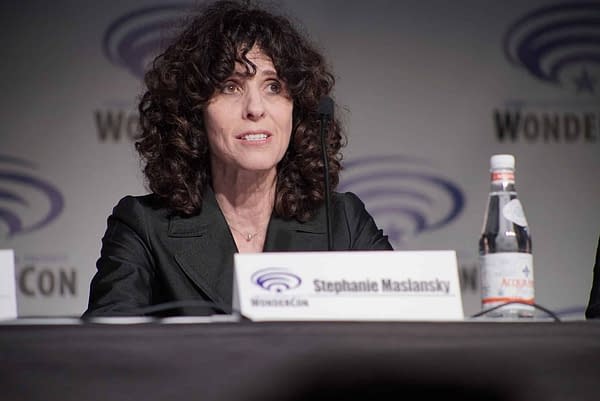 On general philosophy going into designing for a series, specifically superhero series grounded in reality like the Netflix titles-
Stephanie: Well I've only done Marvel's Netflix superhero shows so far, and there's obviously such a huge difference between them and the Marvel movies, and I really like doing this kind of work. I'm happy to design for fantasy costumes if asked, or to collaborate on some of the designs created by the Marvel concept artists, but I like doing the grounded authentic looks we've been engaged in.

Finding the ability to translate from the page to these live action characters. There is a character in Luke Cage season 2, there are snakes. Cottonmouth in season 1, Mahershala Ali became Cottonmouth in 3 piece Dolce and Gabbana suits, whatever is required to make the character feel authentic and grounded."
When asked if we'd ever see Mike Coulter's Luke Cage in his classic comic book costume, Stephanie responded:
"in a very grounded and authentic way. There are hints to it. At the end of Defenders when Danny Rand was on the rooftop, I had designed a track jacket for him that was olive green with gold striping. That was a nod to the comic. If we don't do a grounded designed, it won't get approved, and it won't get approved. It's part of what I love about working with Sarit, she's really disciplined about not showing off. I want to feel I'm like that too, and I try to make certain my costumes don't distract from the dialog or the plot, it's really important to me. As long as it fits the premise."

Marvel's Netflix series (Daredevil, Jessica Jones, Iron Fist, Luke Cage) makeup head Sarit Klein at WonderCon 2018
Photo by Erika Svensson

Sarit: To add to that, it's really important to me to portray the character that we're bringing to life from an illustration into the 21st century in gritty New York. I don't want someone to be in heels and red lipstick and have the audience be taken out and distracted from the true character's flaws and that they are vulnerable.

It's really important for me to evaluate in advance, to figure out what makeup I'm going to be using so the actor feels comfortable. It's to enhance the story, it's not to show off. You're not going to be pretty on these shows, you're going to be a real character, who's an alcoholic or something."
I mentioned that the realness of the various series really comes through with the makeup design, the authenticity of the characters:
Sarit: "That's what they said they wanted, like in Daredevil season 1, that they needed to be relatable, to make the audiences want to binge watch. And makeup is part of the story."
I continued by asking how much collaboration Stephanie and Sarit get to do with their departments, and the two ladies responded almost in unison, "we do a lot":
Stephanie: "It starts with the costume, that's the first part that is created, and Sarit is terrific about looking at the costume beforehand. If she doesn't get access to it, she asks for photos or for it to be described to her."

Sarit: "When I asked about Alexandra, Sigourney Weaver's character on defenders for example, we knew she was ancient, that you were going to use metallics. And that helped get my creative juices flowing. I didn't want her to have too much makeup on, but she needed to look worldly; so I did some tricks with her brow- things we'd discussed early on to make her look more like Alexandra instead of Sigourney."

Stephanie: "Sigourney is a beautiful woman, but she absolutely transforms with makeup. She's not in her 20s anymore, she just looked magnificent and mysterious and a little bit evil."
I mentioned the signature white coat that Alexandra wears, and how iconic it became for the character:
Stephanie: "Oh yes, that coat. That was fun, white is usually consider pure and clean, and angelic. But on her it translated to sinister, and it was Sigourney that made that happen."
When asked about finding the proper age range for character design for both Alexandra and Madam Gao: Stephanie: "That's an interesting thing, because no one really knows their ages. We know they're ancient, that these beings have lived, died, and come back to life. So maybe the last time Madam Gao died, she had become older, she had aged, whereas Alexandra died at the age she is now. But in the story, she has an illness that can't be fixed, but she knows that by taking in the blood of other people, she might get fixed."
On finding the right shades and hues for these series presented in HD:
Sarit: "I learned strongly on Iron fist that it's choosing the right colors and knowing how to blend them, especially with the HD monitors. I became aware of how you could see very little detail, and all the colors looked so bold. We had access to the dailys at that point, and I actually had to go back in and tone down some of the colors to make them not pop out so much.

It's a lot of trial and error, and hopefully I'll catch it before it goes on screen so the audience doesn't go 'Oh, why does Joy look like that'. Knowing the color wheel is essential, to any makeup artist, especially with the HD and new media screens, and the IMAX screens, and the 60 inch home screens. Knowing how to blend, knowing how to choose the right colors, and knowing when to stop.

So knowing when to pull back, and to not keep adding. It's like painting, take a step back once in awhile and think about who the character is you're trying to portray."
Thanks again to both talented ladies, we appriciate all the time and effort you put into your real-world designs for these characters.
---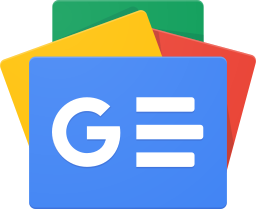 Stay up-to-date and support the site by following Bleeding Cool on Google News today!