"New Amsterdam" Season 2 "In the Graveyard": Change of Heart & Mind? [PREVIEW]
We've been saying all season long that one of the reasons why NBC's New Amsterdam works so well (and why it was given a sweet three-season upgrade) was its ability to expand the storyline spotlight to include the entire emsemble cast while not losing sight of Max's (Ryan Eggold) personal and professional struggles.
Did we also mention that no matter what's going on, the show always finds a way to hit our "feels" – even when we don't see it coming? Yeah – it's gotten really good at that, too.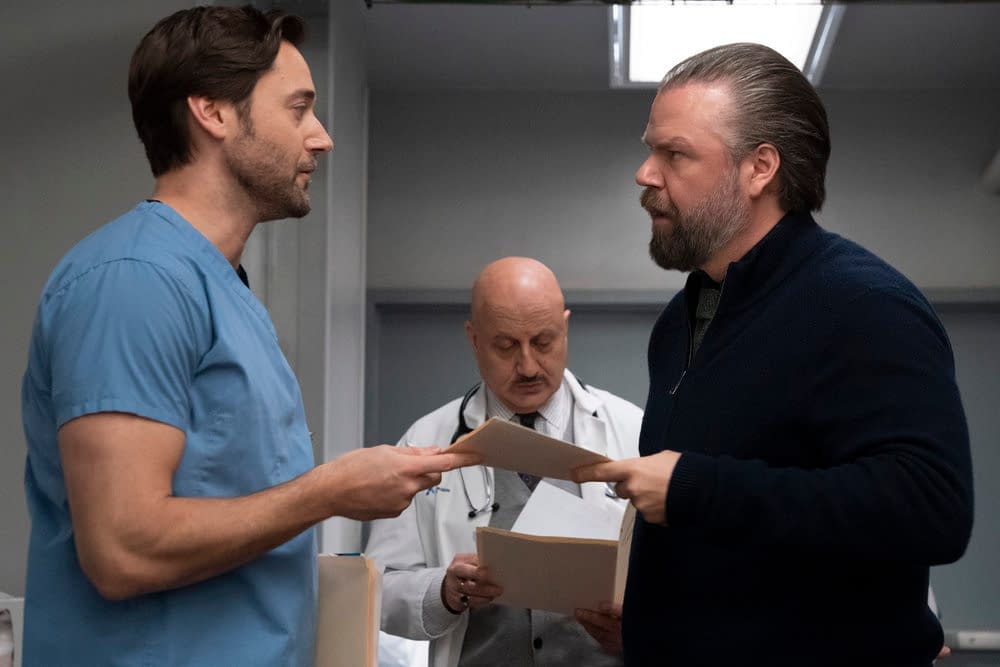 So after an outing that saw non-miracle "miracles", the righteously bad impact vaping can have, and what felt like a bit of a "hey-you-kids-get-off-my-lawn!" anti-tech jab, we've landed at the promo and preview images for "In the Graveyard".
Trying to keep a mother alive long enough to see her granddaughter – while her pregnant daughter is having complications?
Our "feels" are already getting nervous… and that's just the beginning…
"New Amsterdam" season 2, episode 13 "In the Graveyard": The doctors stop at nothing to help their patients, following a shocking realization that prompts a change in the hospital. Meanwhile, Reynolds must make an important decision in his career.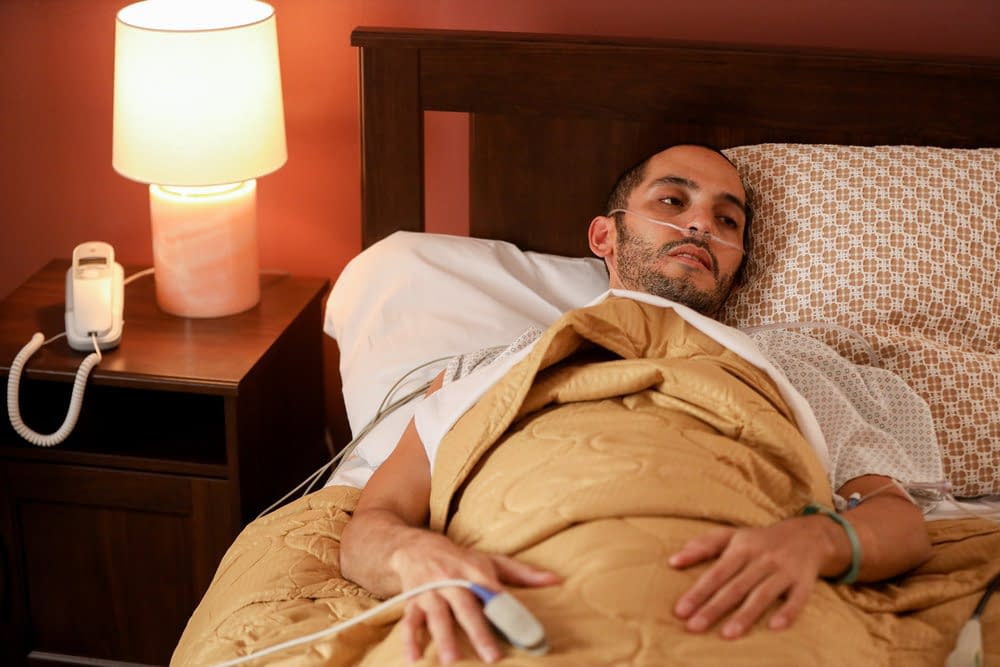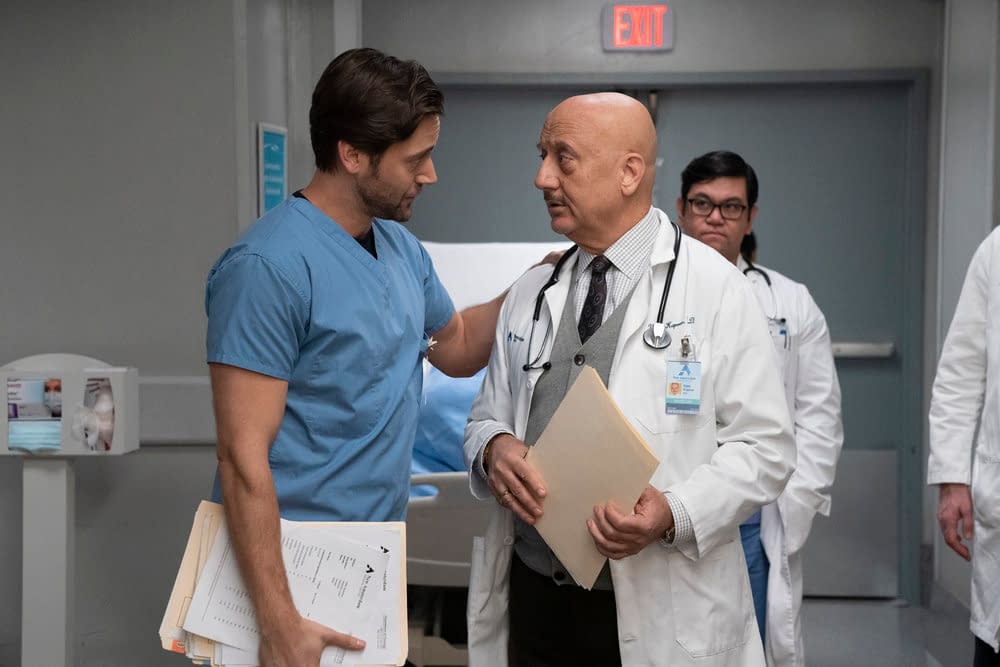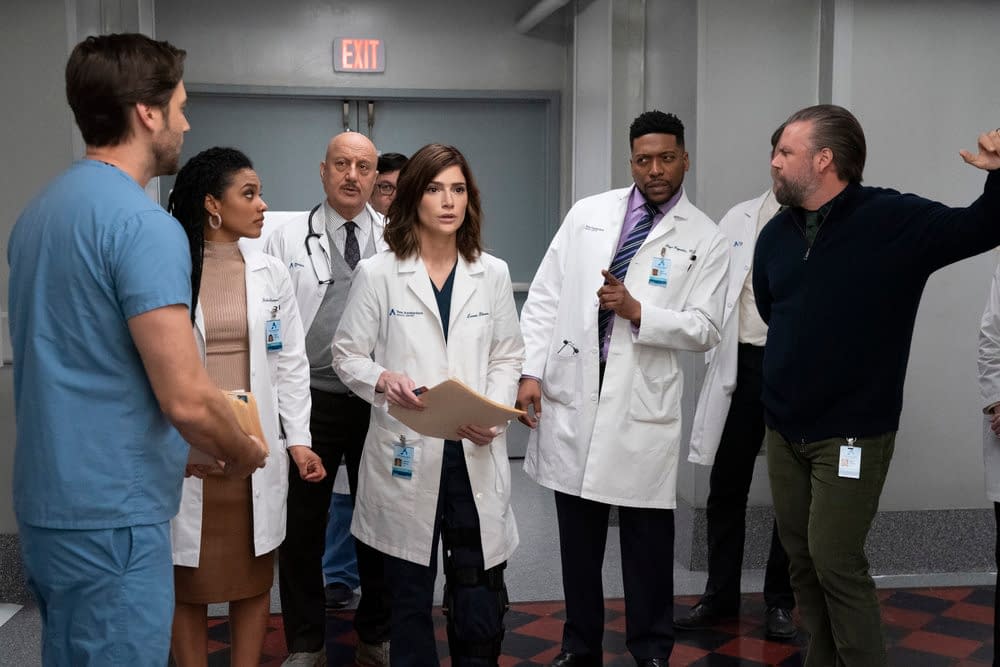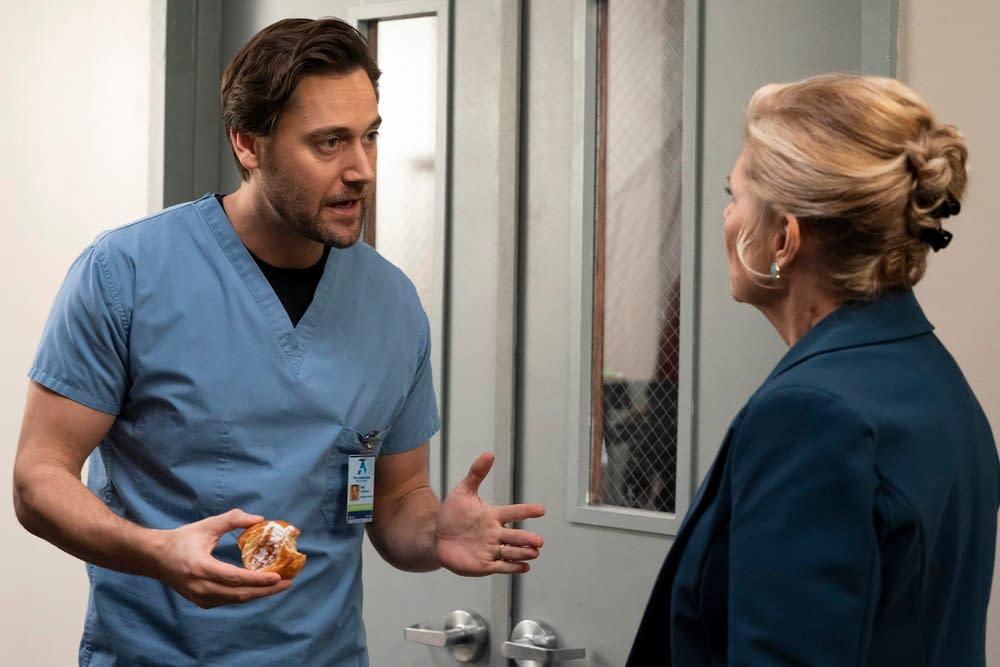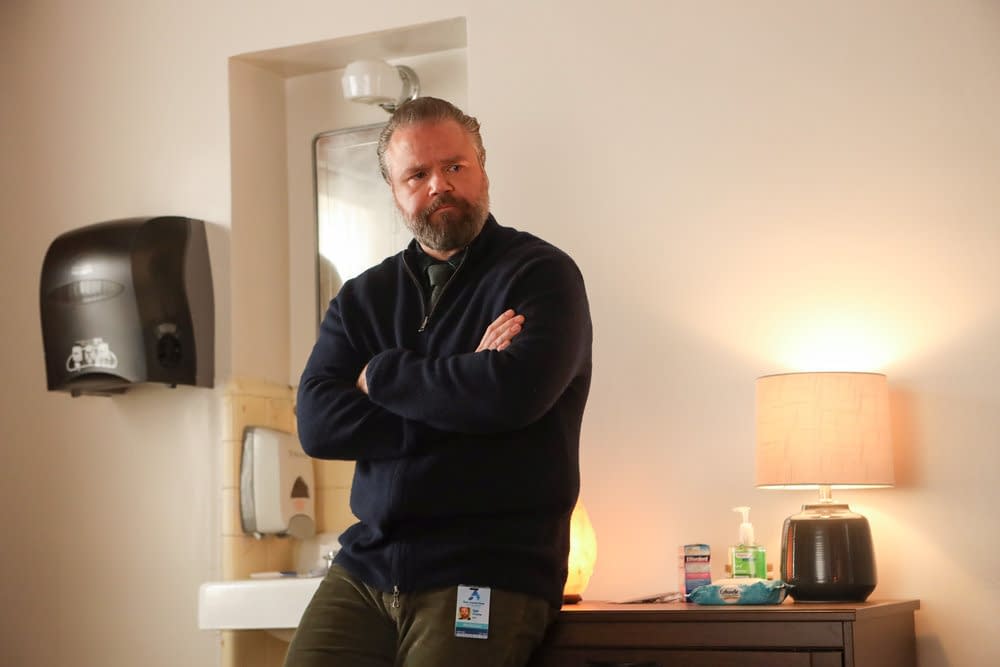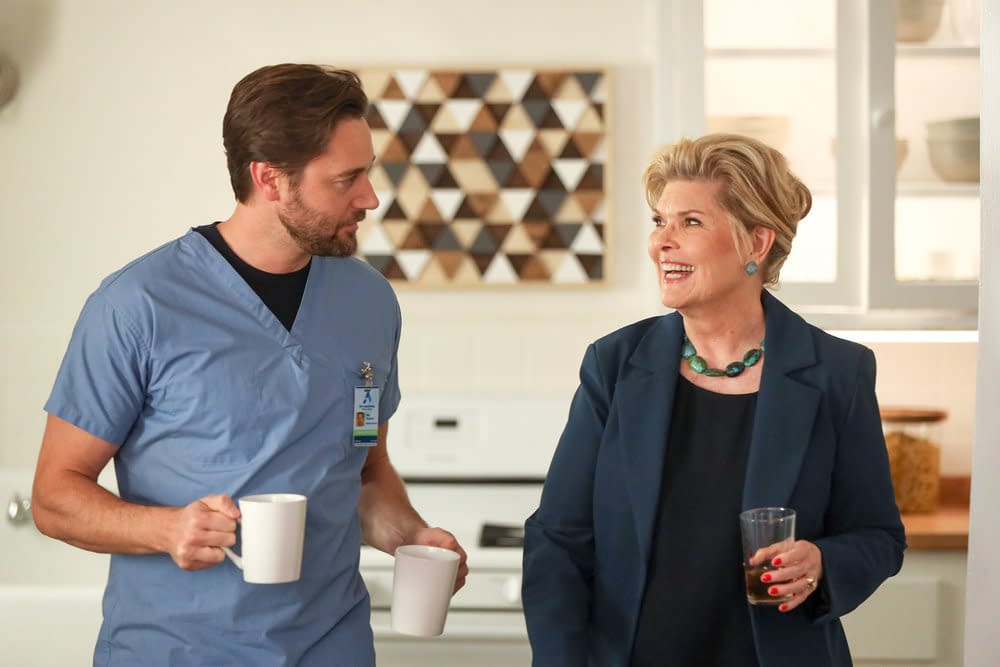 In the wake of the ambulance crash that ended season one of "New Amsterdam," medical director Dr. Max Goodwin must grieve the death of someone close to him while continuing his commitment to solve systemic health care issues at the hospital. Add his new responsibilities as a father and his cancer still lingering in the rear-view mirror, everyone around Max has to wonder how long he can sustain this impossible load. But, "How can I help?" is not just Max's catchphrase, it's his reason for living. As long as he's helping others, he's able to find hope in the most hopeless of places.
The NBC series stars Ryan Eggold, Janet Montgomery, Freema Agyeman, Jocko Sims, Tyler Labine, and Anupam Kher. Series creator David Schulner executive produces alongside Peter Horton, Michael Slovis, and David Foster. Universal Television, Pico Creek Productions, and Mount Moriah share production.
New Amsterdam is inspired by Dr. Eric Manheimer's memoir Twelve Patients: Life and Death at Bellevue Hospital and his 15 years as medical director at the hospital.