New Girl's Hanna Simone to be the Greatest American Hero
Hanna Simone, co-start of New Girl, will have some free time as the hit Fox comedy wraps up their final season in the next few months. Now she will be getting measure for a pair of "red pajamas" as she has been cast as the lead in ABC's single-camera comedy pilot for The Greatest American Hero, a reboot of the Steven J. Cannell 1981 cult classic. The new gender-switch take comes from the Fresh Off the Boat creators Rachna Fruchbom and Nahnatchka Khan.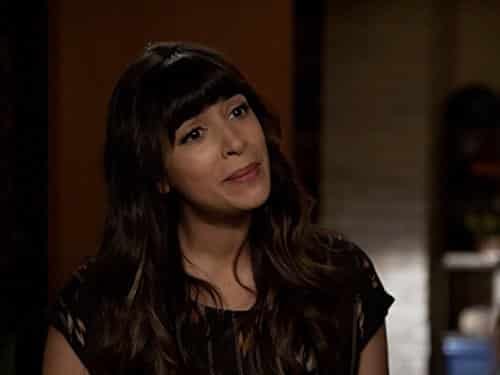 The original series featured high school teacher Ralph Hinkley (William Katt) receiving an alien supersuit and immediately losing the instruction manual. He was partnered with FBI Agent Bill Maxwell (Robert Culp), he was dating Pam Davidson (Connie Sellica) and his class was lead by Tony Villicana (Michael Paré). The series ran for 44 episode and became a fan favorite during the early 80s.
The new take, written by Fruchbom, centers around Meera (Simone), a 30-year-old who loves tequilla and karaoke and failing to find a purpose in life. This doesn't make her traditional Indian-American family very happy. All of this changes when she is entrusted with a super suit to protect the planet… and the fate of the world is in very unreliable hands.
It is believed that Simone will be the first woman of color superhero to lead a live-action TV series. She was highly sought after during pilot season, receiving multiple offers before choosing the reboot.
Fruchbom executive produces alongside Fierce Baby's Nahnatchka Khan and Mandy Summers as well as Tawnia McKiernan. 20th Century Fox TV, where Fierce Baby and Fruchbom are based, co-produces with ABC Studios. The British actress, whose father is Indian, has spent the last seven seasons playing Cece on New Girl. She's also recently appeared in the film Why We're Killing Gunther and the Sundance film Band Aid.
Source: Deadline