[Olympics] Tonight We Get The Men's Free Skate (aka Long) Program
After last night's Olympics skating action, it's time for even more figure skating with the men's free skate (aka long program).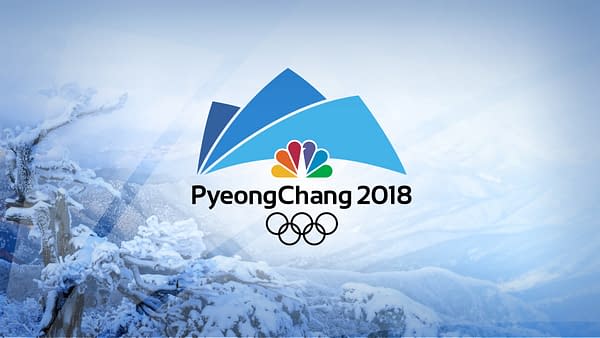 Previously we had the team skate events where the various countries entered competitors in four different skating disciplines; pairs, men's, women's, and ice dancing. Team Canada took home the gold, The Olympic Athletes of Russia took silver, and Team USA took bronze. Team Italy and Team Japan finished fourth and fifth respectively.
Two days ago, we had the pairs free skate which resulted in the medal presentations. You can read about those results here.
Last night, we had the men's short programs, with the best 25 scores qualifying for tonight's free skate. You can read those results and notable happenings here.
Tonight, we get the free skate program. Coverage is going to start around 5pm (PST) on NBC SPORTs. If you need a refresher about the scoring for this year's Olympics, VOX has a pretty good comprehensive write up here. If you can't watch the event live but still want to see real-time score reveals, the official NBC Olympics page will be updating their list here.
The Men's Free Skate:
Deniss Vasiljevs of Latvia is up first, some nice dual triple jumps to start. He falls on his third jump. He previously had a short program score of 79.52. He earns 155.06, giving him a total of 234.58
Mateo Rizzo of Italy skating to The Beatles, good start. He had 75.63 in the short program, he earns 156.78 for a total of 232.41
Paul Fentz of Germany had a short program score of 74.73, and is skating to a Game of Thrones medley tonight, as Jaime Lannister with a gold hand. Johnny called Tara Cersei and I totally snickered. He earns 139.82 for a total of 214.55
Han Yan of China earned 80.63 last night during the short program, and isn't starting off so hot. He falls twice, pretty hard, and you can see him start to give up. He earns 132.38 for a total of 213.01
Keiji Tanaka of Japan starts off pretty strong, landing his quad, but falls on his second. Last night he earned 80.05, tonight he earns 164.78 for a total of 244.83
Morisi Kvitelashvili of Georgia is skating to an Imagine Dragons medley, nails his first jump, falls on his second. Short program score of 76.56, he earns 128.01 for a total of 204.57
Alexei Bychenko of Israel nails his first quad, so much height. He earned 84.13 in the short program, tonight he earns 172.88 for a total of 257.01
Daniel Samohin of Israel had a spectacular save, twice, sort of landing on the very tip of the back of his skate. Short program score of 80.69, tonight he earns 170.75 for a total of 251.44
Nathan Chen of Team USA looks like he's in a much better headspace than last night's disastrous performance, but does need to do a touch on a quad flip landing. Six freaking quad jumps in his program. Holy crap. The only way he could hope to help raise his score. He earned 82.27 in the short program, tonight he gets 215.08 for a totally of 297.35, putting him in first place.
Misha Ge of Uzbekistan is such lovely skater, artistic and fluid. Short program score of 83.90, earns 161.04 for a total of 244.94
Junhwan Cha of Korea with a nice clean skate, earned 83.43 in the short program, tonight earns 165.16 for a total of 248.59
Brendan Kerry of Australia skating his Pink Floyd program which kicks off with "Shine On", some nicely timed jumps. Short program score of 83.06, earns 150.75 tonight for a total of 233.81
Jorik Hendrickx of Belgium was in 11th place after last night's 84.74 score from the short program, he earns 164.21 for a total of 248.95
Keegan Messing of Canada skated a super fun Chaplin program, but my NBCSN coverage cut out and went into a truck commercial halfway through. Short program score of 85.11, he earns 170.32 for a total of 255.43
Vincent Zhou of Team USA, doing his amazing Moulin Rouge routine. Good, strong, solid performance. Short program score of 84.53, he earns 192.16 tonight for a total of 276.69
Mikhail Kolyada of OAR does his Elvis routine. It's nice, but compared to what we've seen already tonight, probably not enough. Short program score of 86.69, tonight he earns 177.56 for a total of 264.25, moving him into third place.
Michal Brezina of Czech Republic has a super emotional skate, the music is deep and he's connected strongly to it. He already announced his retirement, so this skate will theoretically be his last in Olympic competition. Short program score of 85.15, tonight he earns 160.92 for a total of 246.07
Adam Rippon of Team USA sparkly star, skating his wounded bird program, already has some gorgeous jumps. He may not medal this time, but boy howdy if he isn't one of the most memorable skaters of this Olympics. Short program score of 87.95, tonight earns 171.41 for a total of 259.36, currently in 4th place.
Dmitriy Aliev of OAR falls on his first jump, has some trouble throughout. Short program score of 98.98, earns 168.53 tonight for a total of 267.51, putting him in third place.
Boyang Jin of China NAILS his first quad jump, and his second quad. This Star Wars medley is different, but a bit of personality added in with the Cantina Band there. With his short program score of 103.32, and tonight's score of 194.45 he earns 297.77, taking over first place.
Patrick Chan of Canada knocks his first quad out of the park, but misses a bit on his second quad, turning into a triple. Such a lovely program, but the jumps just weren't there. Short program score of 90.01, tonight he earns 173.42 for a total of 263.34
Yuzuru Hanyu of Japan with a textbook perfect quad salchow and quad toe, just nailing every single element. Even more Pooh bears raining down for the 2014 gold medalist. Yuzuru was the leader after last night's short program with 111.68, he earns 206.17 for a total of 317.85, moving into first place.
Javier Fernandez of Spain doing his Man of La Mancha routine, such a fabulous choice given the circumstances. Short program score of 107.58, tonight he earns 197.66 for a total of 305.24, taking second place.
Shoma Uno of Japan is the last to take the ice, and he falls on his first quad jump. His last pass was amazing though, fabulous. Short program score of 104.17, tonight earns 202.73 for a total of 306.90
Yuzuru Hanyu (Japan) earns his second consecutive gold medal with his unbeatable score of 317.85
Shoma Uno (Japan) takes the silver medal with his score of 306.90
Javier Fernandez gets the bronze medal with 305.24