"Prodigal Son" Episode 7 "Q&A": The Ties That Bind Could Tear Bright, Ainsley Apart [SPOILER REVIEW]
This week, FOX's Prodigal Son brought us a powerful episode with blood shed, familial intrigue, and for me a deep appreciation for the manipulation tactics of Dr. Whitley (Michael Sheen). Nothing gets an episode going like the discovery of bodies found in a junk yard, MO? Crushed in cars while still alive, did the killer then scrap them for parts? Bright is confronted with more memories of his past, and some unsettling images alluding to himself possibly cutting in to flesh; a repressed memory, or just a boy's imagination? Ainsley (Holston Sage) is hypnotized by her father's charm, and his saving of her camera man boyfriend after mayhem ensues at the mental health facility.
Upon discovering what appears to be blood traces in the family station wagon, Bright (Tom Payne) is ambushed with gunfire. The perp misses and runs away and when the NYPD are called in they find at least 9 dead bodies in the cars spanning the past decade. Bright is convinced that the murders are somehow connected to Dr. Whitley and although Gil (Lou Diamond Phillips) is initially not on board with the idea, it appears that the serial killer might have been an admirer and student of The Surgeon back in the day. Just how many followers does Dr. Whitley have? And what's the ultimate endgame – my prediction: he will be free of his chains by the end of season one.
Against all of Jessica's (Bellamy Young) warnings, Ainsley goes to interview her father. Although a specific list of questions are submitted to the facility prior to the interview, she decides to go for shock value and take an alternate route. As the camera rolls, she immediately jumps into why The Surgeon felt the need to sadistically remove the heart of one victim, the tongue of another, she drops names, ages, humanizing the victims, and Martin – for just a moment – hesitates. Demonstrating just how brilliant Dr. Whitley is, he quickly turns the table and tells tales of the people he did save, the miracle surgeries he performed, and his long standing professional career. As Ainsley finds herself frustrated, Bright storms in needing to know how the new serial killer is connected to his father – Dr. Whitley seems so proud to have both of his children in the same room, quite a lovely family reunion and beautifully played out with the siblings holding a united front.
Dr. Whitley does confirm that the new serial killer is an admirer of his with a long standing history of fandom. Before he can relay the full story, Ainsley decides to take a different approach to the interview process and presses on his paternal weakness. Ainsley paints Bright as the victim accusing Martin of being the cause of his suffering, his mental health, his tremors, his inability to form and keep relationships, hammering away, Dr. Whitley loses his cool and snaps showing his true colors and to Ainsley's satisfaction – then all hell breaks loose.
One of the inmates gets lose and stabs a guard, the entire facility goes on lock-down and Ainsley, Bright, Martin, a guard, and the camera man are locked in, or so they think – unfortunately while Ainsley's camera man love interest goes to scope some footage, he gets stabbed by the inmate, who apparently just wants his 5 minutes of spot light. While the camera man is bleeding out, Ainsley begs Bright to fix him, even with the guidance of Dr. Whitley, the second Bright picks up the scalpel he flashes back to his little boy self possibly practicing on slicing into a victim of his fathers. I very much enjoyed the struggle, the urgency to save a life, yet Bright feeling so debilitated by his flashbacks that he would rather have a man die.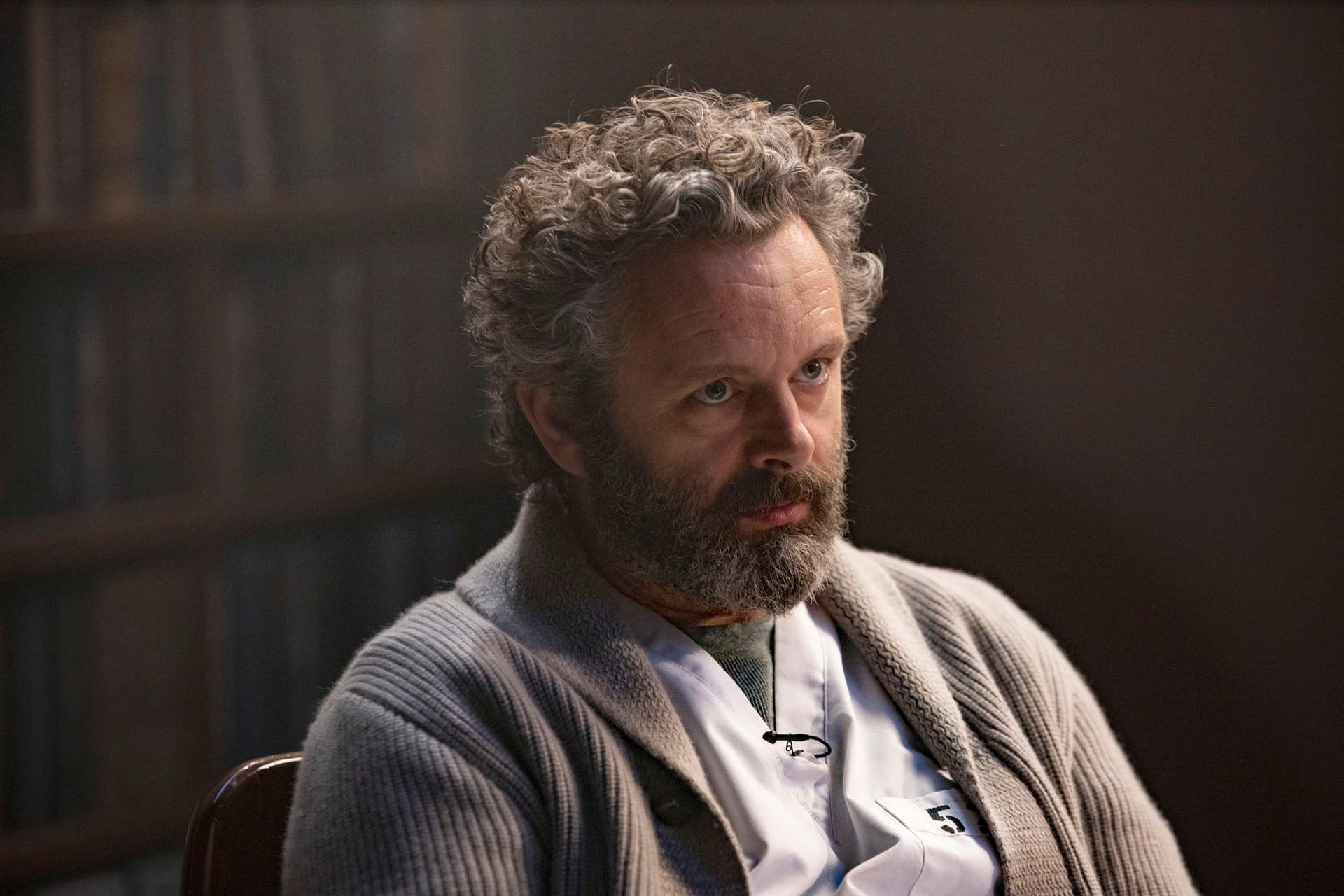 Dr. Whitely conveniently steps in as a hero and saves the man all caught on camera painting him as an angel and getting the love and admiration of his daughter. Meanwhile Bright is able to subdue the prisoner who is running wild by appealing to his desire for fame. Unsurprisingly Martin orchestrated the entire thing, yet why? He gets moved to solitary with visiting privileges lifted, seems like a plan to escape is underway.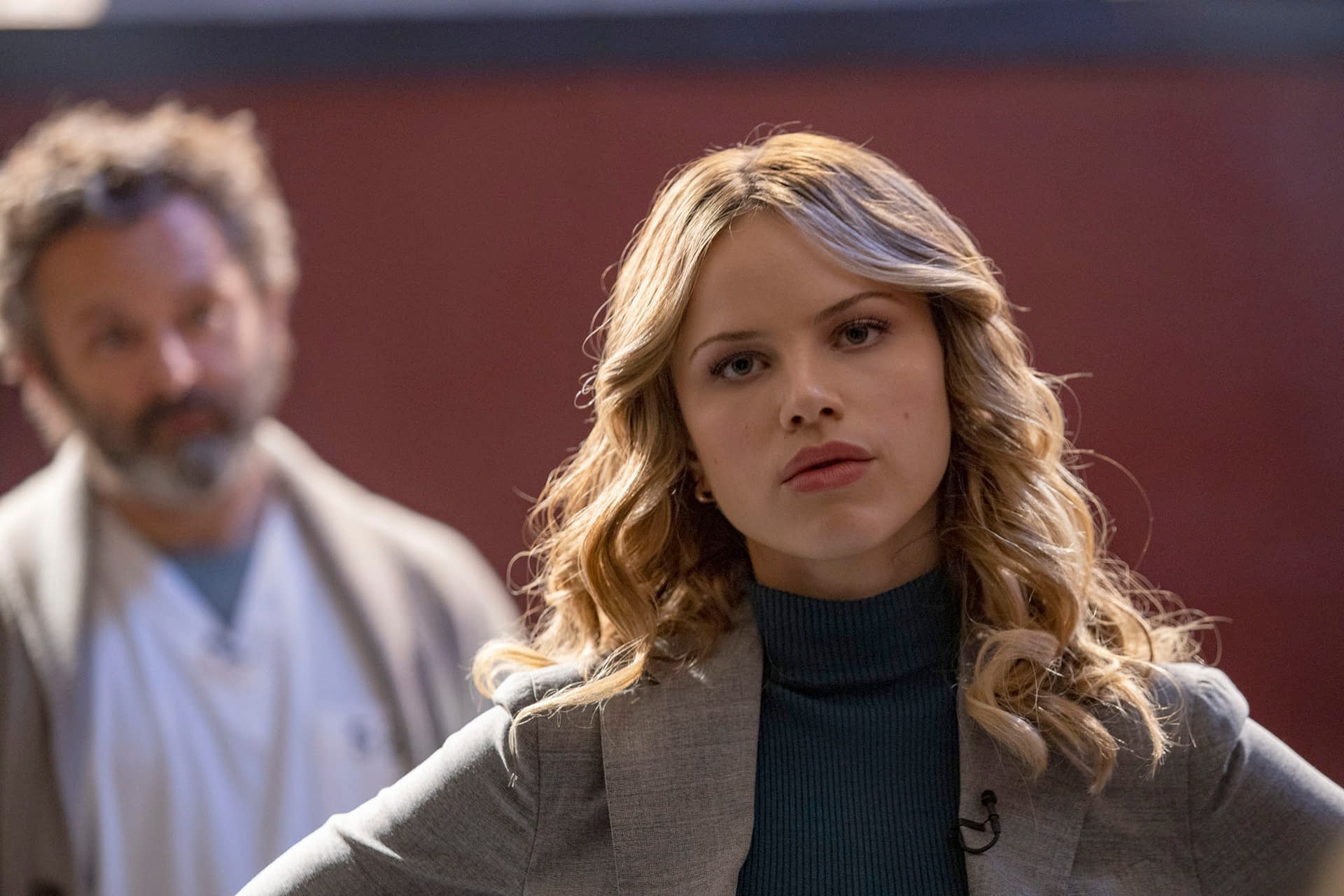 The ending was classic horror movie scene – Bright and his mother are catching up on the day when a mysterious phone rings. Jessica had boarded up parts of the basement where some of the memories of Martin's past live and the sound is coming from behind the cement wall. Bright breaks through – phone still ringing, and answers it. A voice says "Hi Malcolm" implies that they have a relationship stemming back to the camp trip days. But why now? The Surgeon seems to have his hands stretching far beyond the hospital walls and has many minions doing his bidding, so where will all of this lead? A possible unexpected and unwarranted family reunion with Martin in the comfort of his wife's home? What does the serial killer want from Bright – or is Martin on a quest to destroy his son?