"Prodigal Son" Episode 9 "Pied-A-Terre": Bright Tries Out Being "Normal" [PREVIEW]
A crime of passion, bashed in the head with a candlestick, how enticing. Looking ahead to the next episode of FOX's Prodigal Son, "Pied-A-Terre" seems to have serious sex appeal – a victim killed in his bed, and Bright (Tom Payne) getting in between the sheets with Eve (Molly Girggs). I'm curious to know what her angle is. She randomly shows up on Jessica's (Bellamy Young) door step and conveniently slips her self into the Whitley's circle, can't be a coincidence. Possibly a child of one of The Surgeon's (Michael Sheen) victims, seeking revenge?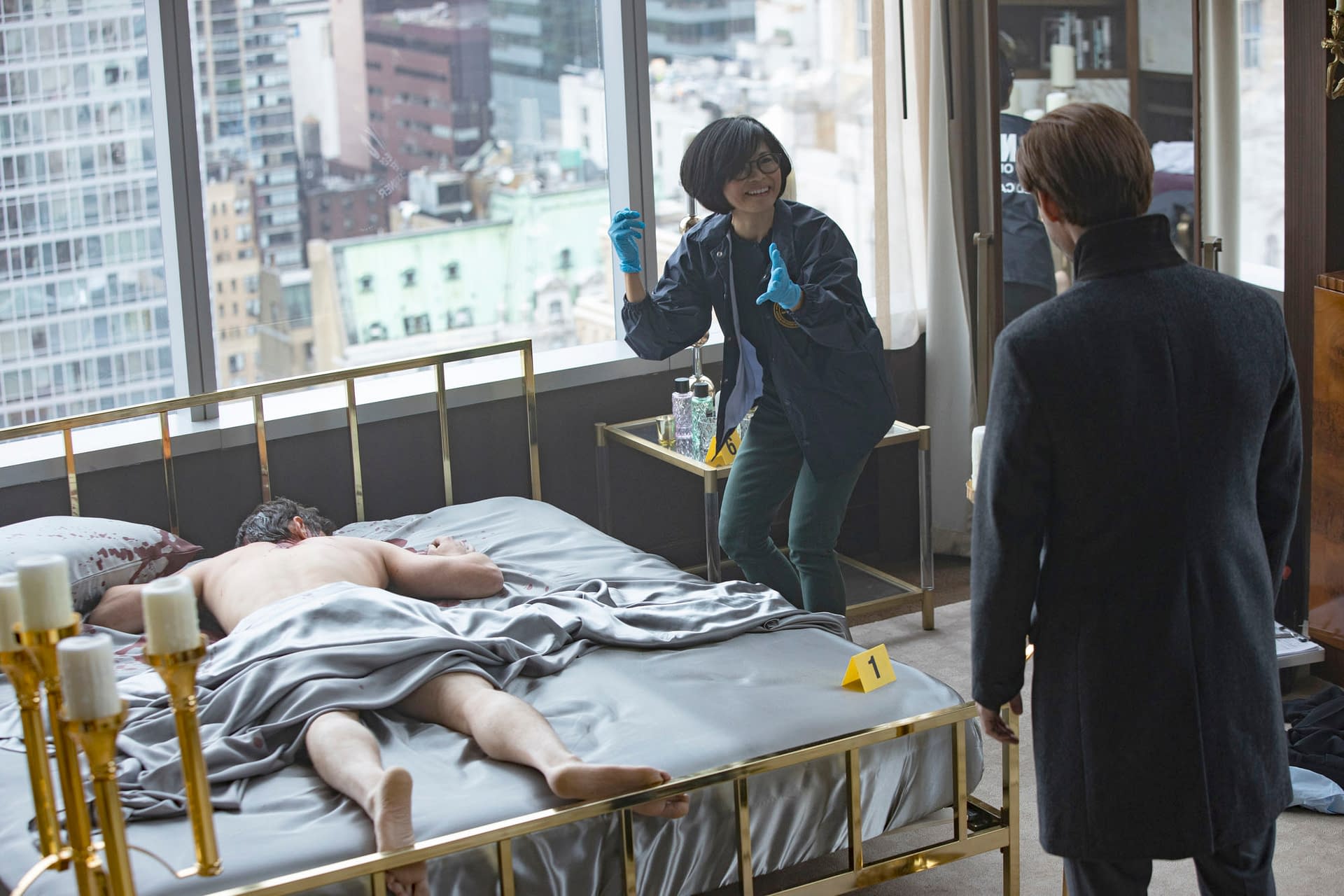 What secret hiding place are we looking for? Dr. Whitley's? He had to have another house to hold his victim's captive in, so does the episode tittle lead us to believe that Malcolm will find it? Or does the title merely reflec a new case?
https://www.youtube.com/watch?v=ZXKNAW9XpOg
"Prodigal Son" season 1, episode 9 When Martin is locked away in solitary confinement and the FBI takes over the Junkyard Killer case, Malcolm uses his spare time as an excuse to try out a "normal" lifestyle. Things go well, until he accepts a challenge to "profile" his date. Meanwhile, the NYPD tracks a new homicide that's linked to an elite underground sex club
Jessica is in a mood: angry and seeking revenge on her husband – dead-set on making him pay for destroying the lives of her children.
How does one punish a man serving multiple life sentences and currently in solitary?
Destroy his reputation?
Or does Jessica know something we don't know?
FOX's Prodigal Son has not disappointed when it comes to the suspense and intrigue, so let's see where the next episode takes us as we inch closer to the show's holiday/midseason break when it returns Monday, November 25th.